Analysis
The Minnesota Twins Mailed in the Trade Deadline
The Twins front office was scared of blundering another deadline and instead made the questionable decision to do nothing.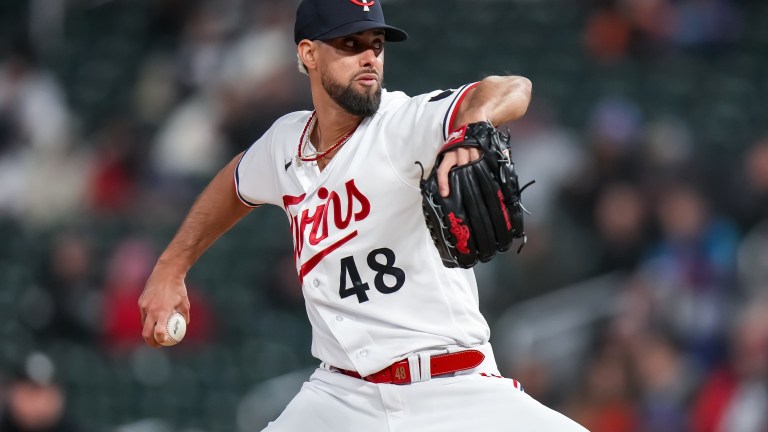 We are now about a week past the 2023 MLB trade deadline. As more time passes, the Minnesota Twins decision to not do anything becomes more and more frustrating.
While some teams committed to competing and went all in at the deadline the Twins did nothing. While others brought in great returns for selling off rentals, the Twins sat by and did nothing. Not a single move was made by the Twins at the trade deadline besides swapping struggling relievers with the Marlins.
There was an argument for the Twins to sell at the deadline, there was also an argument for them to buy. The worst possible thing that this team could have done was noting, but that is exactly what they did.
2022 Trade Deadline
One rationale for why the Twins did nothing at the trade deadline is that the front office was scared. Scared because they bought at last years deadline and ended up with a couple of duds while the teams they traded with made out like bandits.
To rehash what happened at the 2022 deadline, there are two deals that stand out in particular. The trade for Jorge Lopez from Baltimore and the trade for Tyler Mahle from Cincinnati.
The trade for Jorge Lopez sent Yennier Cano, Juan Nunez, and Cade Povich to Baltimore. During his tenure in Minnesota, Lopez had a 4.81 ERA and struck out seven batters per nine innings. On the flip side, Yennier Cano has been one of the best set up men in baseball with a 1.86 ERA in over 50 innings. Cade Povich has struggled a little this year but looks like a solid pitching prospect for the Orioles.
The second a definatley the worse of the two trades is the one for Tyler Mahle. The Twins sent Spencer Steer, Steve Hajjar, and Christian Encarnacion-Strand to Cincinnati for Mahle. Mahle has made 9 starts in Minnesota since being traded totaling 42 innings.
Spencer Steer is one of the better rookies in baseball. He is hitting .268 with 17 home runs. Encarnacion-Strand looks like one of the better young power bats in the game. He is struggling a little after being promoted but was hitting .331 with 20 home runs in Triple-A this year.
Following the 2022 deadline, the Twins would surrender their division lead to the Guardians and ultimately miss the playoffs. The Twins front office botched the 2022 deadline so bad that it scared them out of buying in 2023.
Missed Opportunity to Sell
Now that why the Twins didn't buy has been covered, why didn't they sell?
After a 2022 deadline that resulted in numerous prospects being dealt away from Minnesota, why didn't they try to recoup some of the loss by selling this year?
There is not a single good answer. The Twins are in the worst division in baseball and the only team who could catch them sold at the deadline and is now even less of a competitor. Not selling in order to compete is understood, but the Twins also didn't buy in an effort to compete when they have plenty of holes to fill.
With the Guardians selling at the deadline the Twins could have sold strategically in a way that still allows them to win the division. They also would have been able to get back some of the prospect capital that they lost last year.
Players on Expiring Deals
Here are all of the players on the Twins that will be free agents at the end of the season:
| | |
| --- | --- |
| Upcoming Free Agents | Stats |
| Sonny Gray – RHP | 3.18 ERA, 124.1 IP, 8.9 K/9 |
| Kenta Maeda – RHP | 4.22 ERA, 3.37 xERA, 10.86 K/9 |
| Emilio Pagan – RHP | 3.31 ERA, 49 IP, 8.27 K/9 |
| Michael A. Taylor – OF | 15 HR, 89 wRC+, 4 DRS, 5 OAA |
| Joey Gallo – OF | 17 HR, 100 wRC+, .726 OPS |
| Donovan Solano – INF | .778 OPS, 122 wRC+, .377 OBP |
Stats as of 8/8/2023
All of these players would have been tradable at the deadline. Joey Gallo would have been the hardest to move but I think there is a team out there that sees a good defensive outfielder with a 100 wRC+ as an upgrade. The same goes for Michael A. Taylor.
When considering that the Twins didn't buy at the deadline, it is absolutely inexcusable that none of these players were moved. Gray and Maeda would have instantly become two of the best rental arms available. They could have recouped most of what was lost in the Mahle deal by trading one of them. To make matters worse, all reports indicate that neither is all that happy in Minnesota and don't plan on returning.
The other absolutely mind boggling decision was to not move Donovan Solano. He is 35 years old and will play no role in this teams future beyond this year. He is having a surprising year offensively in the twilight of his career, why is he not moved? With Royce Lewis coming back along with Jorge Polanco and Eduard Julien in the infield, why not move off of Solano and collect something for him.
Completely Mailing it In
The Twins should be ashamed of the way that they handled the deadline. I understand a hesitancy to buy, but they should have taken advantage of the market and sold.
None of the players on expiring deals outside of Sonny Gray would have brought in an exceptional haul. However, the market shaped itself in such a way that the Twins could have really taken advantage and improved their farm system significantly.
The way that the Twins handled the deadline showed that they are completely content with winning the division and nothing more. Based on how this team has played thus far, there is no way anyone in that front office believes that they are capable of winning a World Series.
This team has the foundation to compete in the future. Their franchise shortstop is locked up, they have good young pitching, as well as players like Julien, Lewis, and Brooks Lee who should play a roll in the future.
The Twins decided to completely neglect building the farm system for the future. They are now going to lose a handful of players for nothing. Players that could have been traded for valuable prospects. All of that to capture a division crown that they likely would have won regardless.