Analysis
The Dodgers Rotation is a Concern Heading Into the Playoffs
With two weeks left, the L.A. Dodgers have already clinched the NL West, but their rotation is still a big question heading into the playoffs.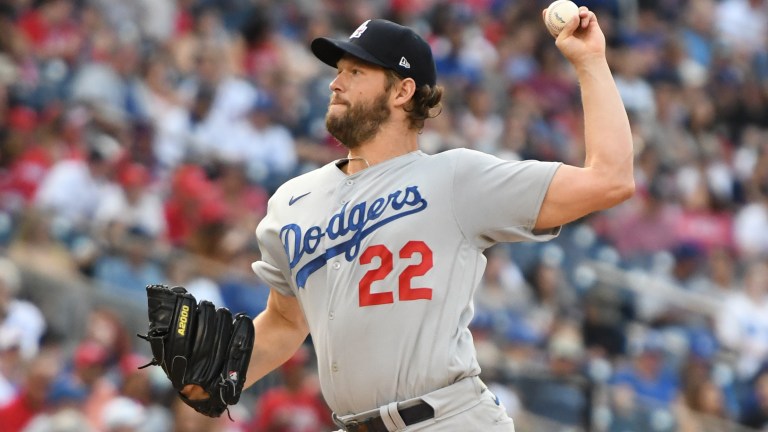 Over the weekend, the Los Angeles Dodgers took part in their near annual tradition, clinching their 10th NL West title over the last 11 years. The lone exception of the Dodgers winning the division was in 2021, when the Giants miraculously won 107 games to edge out the 106-win Dodgers.
Yet again, despite countless injuries and a completely new cast of characters, the Dodgers have found their way back to the NL West mountaintop.
Mookie Betts is having an MVP-caliber season, Freddie Freeman is, at 34 years old, maybe the best version of himself, and as a whole, the offense is scoring 5.7 runs per game (which is good for second in Major League Baseball.)
And the bullpen that struggled so mightily to begin the season? They've figured it out. Evan Phillips, Brusdar Graterol and Ryan Brasier (since being signed by the Dodgers on June 20), among others, have been played a pivotal role to a bullpen that has really hit their stride at the perfect time.
As a whole, the bullpen has a 3.60 ERA on the season and a 2.36 ERA since June 20, the best mark in baseball during that time.
As we've seen especially over the last few postseasons, to oversimplify it, the formula to winning in October is a few guys getting hot at the plate to ignite the offense, and a bullpen that can hold it down late and shorten the game.
These are things the Dodgers unequivocally have, but that isn't everything a team needs to have a real shot at winning the World Series.
A team also needs reliable starting pitching options, and that is what the Dodgers are lacking.
To make matters worse, Tony Gonsolin had Tommy John surgery on Sept. 1, Walker Buehler is now not coming back until 2024, according to ESPN's Jeff Passan, and Julio Urías has almost certainly thrown his last pitch for the Dodgers and, likely, Major League Baseball entirely due to a second domestic violence incident.
The trade deadline was more than a month ago, and it's too late to grab an arm on waivers and expect him to seriously contribute in the playoffs, so this team has to make do with that they have.
This, of course, starts with Clayton Kershaw.
The 35-year-old has put together another timeless campaign in 2023 but went on the IL on July 3 due to inflammation in his left throwing shoulder. He returned to the mound on Aug. 10 and has strung together a few solid starts since.
However, his recent start against the Marlins brought a ton of cause for concern. In five innings of work, Kershaw allowed five hits, three runs, two home runs and walked a season-high three batters.
Past the numbers, though, Kershaw's shoulder is still nagging, and his velocity has seen a pretty significant dip over his last few starts. He had his last scheduled start pushed from Monday to Saturday against the Mariners.
Luckily, Kershaw put up four scoreless against the Mariners over the weekend to quell some concerns, especially because it was in the game that allowed the Dodgers to clinch the division.
I know, it's Clayton Kershaw, and he will likely figure it out, but nagging shoulder issues are not easy to play through, let alone pitch through, and his velocity and command will have to improve to be a more reliable option come postseason time.
Next, the deadline acquisition, Lance Lynn.
Lynn was statistically one of the worst pitchers in Major League Baseball when he was acquired from the White Sox. He has improved a bit during his time with the Dodgers, but it was, frankly, hard to be worse.
Lynn has allowed 41 home runs this season — which easily leads the league — and in his last four starts, he has allowed three, seven, eight and two earned runs and allowed home runs in each of the four starts.
That being said, he has been great for the Dodgers as far as eating innings goes (47 innings in eight starts), but he will have to keep the ball in the ballpark and keep runners off the bases to be a reliable option in October.
Turning the page to Bobby Miller, the rookie right-hander has, honestly, been a godsend for the Dodgers this season. After being called up from Triple-A in late May, he has stuck in the rotation and taken the ball every fifth day, which is huge for a rotation that has been inconsistent all season.
Miller has all the talent in the world and was the Dodgers No. 1 pitching prospect for a reason but has never experienced the postseason before. He is also roughly 11 innings shy of surpassing his professional career-high in innings pitched, and if the Dodgers are to make a run, he will have to pitch much further past the 112.1 innings he threw between Double-A and Triple-A a season ago.
Realistically, teams can rely on a three-man rotation in the playoffs, but because Kershaw, Lynn and Miller all have their own individual question marks, other guys may need to step up.
The name that you have to start with is Ryan Pepiot.
Prior to allowing four runs over six innings of work to the Padres on Sept. 13, Pepiot owned a miniscule 0.86 ERA in four appearances and has cut down his walk numbers.
Other options — Ryan Yarbrough and rookies Gavin Stone and Emmet Sheehan — can be used for the Dodgers to start games as a traditional starter or maybe even an opener, but Dave Roberts will have to be careful with how he deploys his bullpen if he really wants to make a run in October.
To be clear, the Dodgers don't lack the talent or options for starting pitching, but each of them have question marks, and if the Dodgers want to win the World Series, some of those question marks will need to turn into answers.