Feature
Soledad O'Brien Talks Big League Advance
The latest episode of the Just Baseball Show dives into the business that's changing MiLB.
San Diego Padres star Fernando Tatis Jr. scored a huge chunk of change when he signed his 14-year, $340 million mega-deal back in February, but once he signed the dotted line, so did the folks at Big League Advance.
Big League Advance was created back in 2016, and the company has since serviced 350 aspiring big leaguers on their journey to the highest level. Soledad O'Brien, a correspondent for Real Sports on HBO with Bryant Gumbel, jumped on the latest episode of the Just Baseball Show to discuss the company that could change the minor leagues. Jack McMullen and Peter Appel discussed BLA in-depth in an earlier podcast episode.
The road through the minor leagues is the farthest thing from easy. The salaries are meager ranging around $1,500-$2,000 per month, while many are forced to find their own housing despite constant travel and movement from one minor league affiliate to another. Some players even take on part-time jobs to make ends meet as they are only paid during the months of the season.
"It is wildly under-covered how pretty bad some of the conditions are for players in the minor leagues," said O'Brien. "It's really sad. And you can see how there is this ridiculously unfair system."
Big League Advance could potentially provide players financial stability during their tumultuous climb through the minors, but that comes at a price.
The company was founded by Michael Schwimer, a 14th-round pick in 2008 who pitched in the minor leagues until he was called up in 2011. Big League Advance offers an upfront sum of money to minor league players in exchange for a percentage share of their future major league earnings. In other words, they invest in players that they think will make an MLB roster down the line.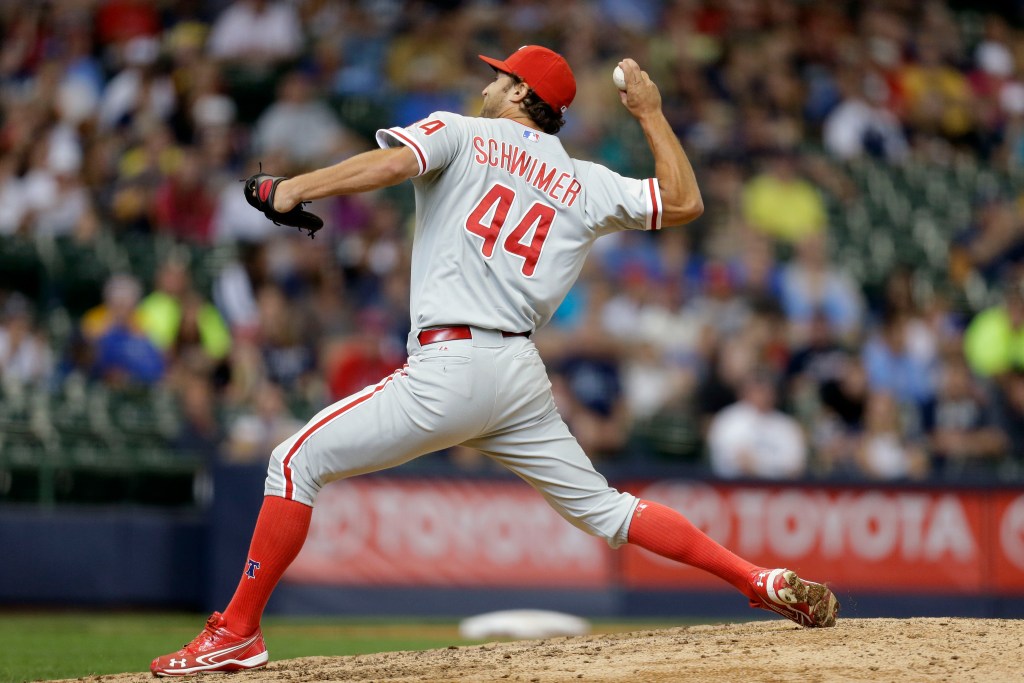 Players who take the deal are not required to pay back the sum if they don't end up making it to the show. In exchange for an upfront sum of cash, players give up anywhere between 1%-10% of equity in any future big-league contracts they sign. Big League Advance doesn't make any money until players scribble their name on the MLB contract.
"Even if they ink that deal for one day," said O'Brien. "And there's no cap. So you could, in theory, have an investment in your future, get a relatively reasonable chunk of money, 100,000, 200,000 dollars, and yet, if your fortunes improve tremendously. You'll suddenly have to pay back 20 times what someone gave you."
That means a guy like Fernando Tatis Jr., who signed one of the biggest contracts in the entire league, is going to owe Big League Advance an eight-figure payment. If Tatis Jr. agreed to pay 5% of his future earnings, he would owe $17 million. But not everyone is a generational talent, so what happens to everyone else?
"Of the 350 they have, 60 have made it to the majors," said O'Brien. "I do think [Schwimmer] is super confident in their ability to pick people who they think will do well. And he says he is totally fine when they lose money…he is not running a charity, which he told us very clearly, but he is trying to figure out how to solve a problem."
It's easy for guys to get swept under the rug in the minors. Everyone is fighting for limited spots, and the current minor league salaries make it tough for players to focus on baseball full-time. Big League Advance offers the opportunity for players to pay for training, food, or other needs like providing for family members or paying off college debt.
Although Schwimer's company presents a possible path to success, many in the baseball community, including the MLBPA, have expressed concern.
"What he is trying to do is layer some kind of a solution," said O'Brien. "But is that solution a pure solution or is that solution…what some people think, part of the problem."
Big League Advance was sued by Cleveland Indians prospect Fransisco Mejia back in 2018 after he claimed the company was taking advantage of him. The lawsuit was later dropped, but it raises the question of whether this company exploits or helps players pursue their Major League careers.
Regardless of their reputation, Big League Advance is changing the way people look at minor league prospects.