Analysis
Shane Bieber May Be the Most Interesting Name at the Deadline
With playoff hopes beginning to dwindle and only a few years team control left, the Guardians could look to move their ace at the deadline.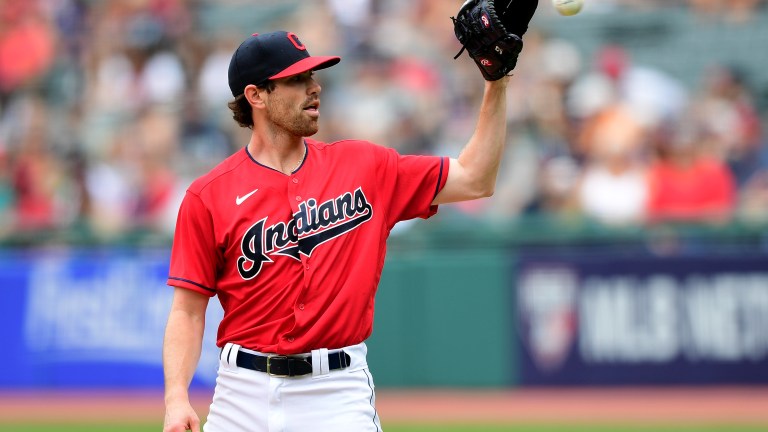 Shane Bieber is the kind of player franchises dream about building around. At just 28 years old, Bieber is still relatively young, especially considering pitchers like Max Scherzer and Justin Verlander are pitching into their 40s, yet he has been playing at the major league level long enough to have firmly established himself as one of the best pitchers in the game.
Through his first five years in the big leagues, Bieber already has three top-10 Cy Young finishes, including winning the award in 2020 while posting a ridiculous 1.88 ERA. He has led his team to the playoffs on multiple occasions, and took them to within a game of the ALCS last year.
At his age and with his track record of success, one would think that he would be more likely to sign an extension than be traded away.
However, the Guardians have struggled so far this season, sitting five games under .500 and in third place in the American League Central. Bieber, too, has struggled, as many of his underlying numbers have dropped so far this season.
He is in the bottom eighth percentile in average exit velocity, hard hit percentage, average fastball velocity, and batting average against. While his ERA remains a respectable 3.72, his 4.14 FIP suggests that he has gotten lucky thus far. He is averaging 9.1 hits per nine innings, and is in the bottom 16th percentile in K%.
None of this is intended to take away from the incredible track record that Bieber has had in the past, but merely shows that he is not as dominant as he once was, and the Guardians may be inclined to "sell high", especially given the lack of depth in the pitching marketing at the trade deadline.
Any contending team would be willing to pay a premium to acquire a proven commodity like Bieber; a reliable starter who has playoff experience and does not walk anyone profiles as the ideal deadline acquisition. With all of the leverage in a negotiation (Bieber is not eligible for free agency until 2025), Cleveland would be able to set a price and wait for a suitor to meet it, as there is no concern about losing Bieber for nothing this offseason.
Still, if Cleveland decided to go that route, I would suspect there would be more than one team willing to enter the Bieber sweepstakes.
In fact, Jeff Passan recently reported that several general managers he spoke with believe Bieber will be dealt at the deadline. The decision the Guardians face, as Passan sees it, is whether they can get more for Bieber at the trade deadline than they would be able to during the offseason. If Bieber's numbers continue to trend downward, it is likely that he will be worth more in July than December.
What complicates the situation, though, is that the American League Central has been absolutely dreadful this year. Despite the fact that the Guardians are five games under .500, they are only 3.5 games behind the first place Minnesota Twins. There may be belief within the organization that, like last year, they can get hot in the second half and take the division.
If the organization decides to take this approach, it would certainly take trading Bieber off the table, and likely have the team looking to add, not sell, at the deadline.
The decision that needs to be weighed, though, is just how far back can you be and still feel as though there is a legitimate chance to make the postseason. Also, is making the postseason as a heavy underdog to whomever they would face in the first round enough incentive to hold on to a pitcher whose value may never be higher.
These are the unenviable decisions that need to be made by the Guardians front office as they decide the fate of not just their homegrown ace, but the course of the franchise for years to come.