Analysis
Red Sox Sign Rafael Devers to 11-Year, $331 Million Contract
Third time's the charm when it comes to locking up superstar talent in Boston, as the Red Sox have kept Rafael Devers on a massive extension.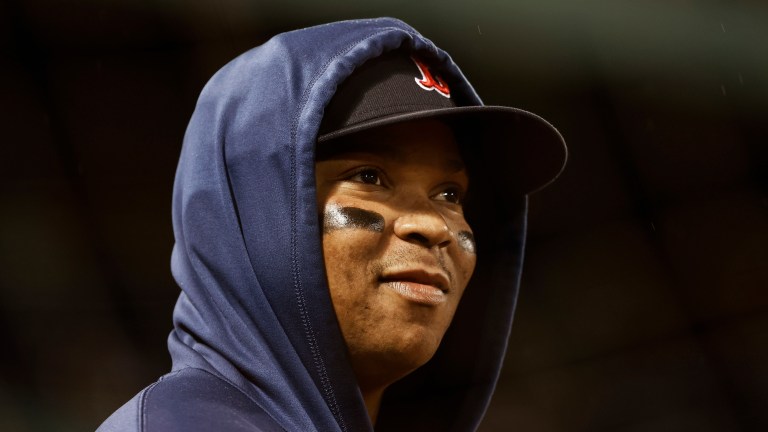 The Boston Red Sox seem to have learned their lesson. After watching two franchise stalwarts in Mookie Betts and Xander Bogaerts move on to other teams after failing to come to terms on long-term extensions, the Red Sox have made a big time commitment to a homegrown star.
Rafael Devers was set to hit free agency after the 2023 season But now he won't see the open market for over a decade, as the Red Sox have come to terms on an agreement with their 26-year-old third baseman on a deal that will keep him in Boston well past 2030.
Having debuted at just 20 years old back in 2017, Devers has been a fixture in the middle of the Red Sox lineup over the past six years, where he has been one of the most productive hitters in baseball.
Since 2019, Devers has hit .292/.352/.532, with 108 home runs and a 132 wRC+. Only Eugenio Suarez and Nolan Arenado have hit more home runs than Devers among MLB third basemen during that span and only Alex Bregman (141 wRC+), Anthony Rendon (135) and Jose Ramirez (134) have posted a better wRC+.
Originally a poor defensive third baseman, Devers has improved to be close to league average at the position, which is more than acceptable with his big left-handed swing.
The Red Sox have been questioned a lot lately when it comes to the direction of their franchise. They dragged their feet on coming to terms with Bogaerts, failing to sign him to an extension last offseason that likely could have been in the neighborhood of the six-year, $140 million deal they gave Trevor Story.
One year later, Bogaerts left town on a deal that was worth about twice as much, leaving Red Sox fans in peril about the state of their franchise. Locking up Devers now is a great saving of face for owner John Henry and GM Chaim Bloom, as they keep a fan-favorite in place on a contract commensurate with his talents as one of the best players in baseball.