Analysis
One X-Factor Player for Each Team in the NL Central
These NL Central players have the chance to make a major difference for their respective ballclubs in 2023.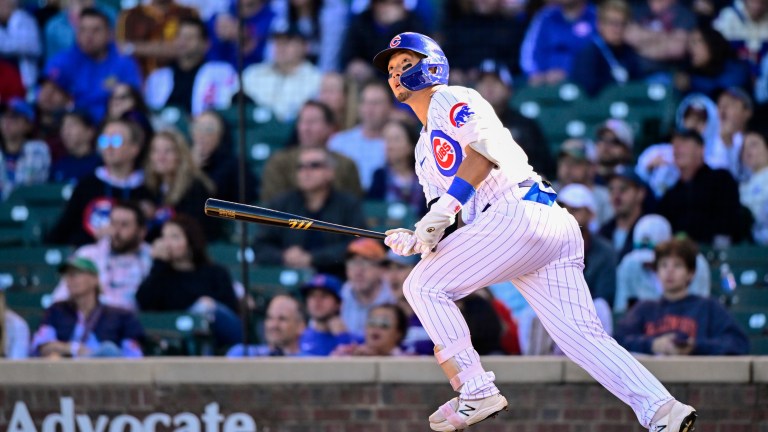 The NL Central is about as cut and dry as it gets. St. Louis is the clear favorite, with possibly the deepest lineup in baseball. The Brewers still have big names and big questions but enough talent and track record to be seen as the odds-on favorite to finish second. The Cubs are in the middle, with Cincinnati and Pittsburgh praying for brighter days.
Regardless of projections or playoff hopes, each club has a player that can raise the team's ceiling. Whether it be a major bounce-back candidate or a breakout prospect, every team has someone who can improve the team today or give encouragement to fans for the future.
St. Louis Cardinals – SP Jack Flaherty
Due to the insane depth of the lineup, I'll go with a pitcher here. Flaherty had one of the more bizarre outings you will ever see in his first start of the year: five innings of no-hit, seven-walk ball. Good? Bad? You be the judge. Unless the Cardinals address the need via trade, St. Louis needs someone to step up and show they can be an ace for this team.
Flaherty has shown glimpses of just that in the past. Injuries have slowed him down in recent years, but if the Cardinals can get an average workload and plus pitching out of him, they will run away with the division. Hell, they might run away with it even if he's not perfect. Once the calendar hits October, if Flaherty is pitching well, I like the Cardinals' chances much more.
Milwaukee Brewers – OF Jesse Winker
Acquired after a forgettable season in Seattle, Winker is back in the NL Central, trying to find the swing that once made him an All-Star. Back-to-back 140 wRC+ seasons were followed up with a 108 wRC+ year for the Mariners, but the talent is still there. Milwaukee needs offense, and Winker bouncing back would do wonders for this lineup.
Even if he's more of a platoon option, the lefty brings power and a patient approach. His .305/.394/.344 slash from 2021 is likely an outlier, but he should be able to bat around .265 with at least 20-25 home runs. The Brewers are relying on several rookies at the moment, and Winker getting back to normal would help even out any growing pains this lineup might face.
Chicago Cubs – OF Seiya Suzuki
With a rotation of mostly "we know what we have" types, the Cubs' offense has room to improve and steal some wins. I feel confident in Nico Hoerner, Dansby Swanson, and Ian Happ providing what we expect offensively. Adding a healthy Suzuki to that lineup could help the Cubs reach their full potential, which I think is competing for second place (if all goes right).
In 2022, the rookie slashed .262/.336/.433 with 14 home runs in 111 games. If Suzuki can take a step forward, Chicago would be adding a middle-of-the-lineup bat while pushing the likes of Nick Madrigal, Luis Torrens, and Patrick Wisdom to a lesser role.
Cincinnati Reds – 2B Jonathan India
The 2021 Rookie of the Year took a step back in 2022. Injuries and a large drop in walk rate turned India from a 120-wRC+ player into a 95-wRC+ guy. Sure, his success in 2023 will not change the team's expectations for this year, but it will change how the Reds view him long-term.
Cincinnati has struggled to find a leadoff hitter for the better part of a decade. India getting back to drawing walks and putting the ball in play would leave the front office feeling much better about not having to address that need in the offseason. The Reds have lots of talent on the verge of the majors, and India can cement himself as another core piece going forward.
Pittsburgh Pirates – SP Mitch Keller
I know, I know, we have all seen this movie before – the Mitch Keller hype that ends up being more disappointing than anything. The Pirates desperately need an arm or two to establish themselves as reliable pieces, and preferably top-of-the-rotation options. Roansy Contreras and Mitch Keller have the opportunity to do so, with Keller feeling like the less likely option, thus earning him a spot on this list.
Let's say Keller makes a jump. Things start to click. The Pirates would be heading into 2024 with a high-upside arm in Contreras and with Keller finally showing he is worthy of a spot for the future. Pittsburgh might also just sneak past their over win total in 2023.