Analysis
One X-Factor Player for Each Team in the AL West
From injury-prone superstars to exciting young prospects, these five guys will play a major role in the AL West, one way or another.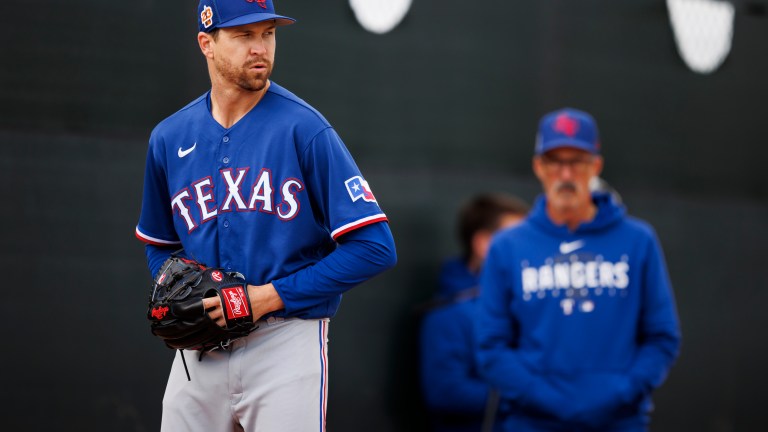 The AL West has the top dogs, defending champs, and favorites to win the World Series once again: the Houston Astros. However, the Mariners and Rangers have continued to improve, the Angels are about as desperate as it gets, and the A's are along for the ride. Four teams with playoff hopes should make this one of the more interesting divisions to follow all season.
With such a slim margin for error, the difference between making and missing the playoffs could come down to a handful of players. Is there a difference maker who could help propel one of these success-starved teams past the big bad Astros?
Houston Astros – 2B Jose Altuve
No need for me to break down what kind of player Jose Altuve is. We've seen it for years, and on the biggest stage. Any type of injury on your hand is always concerning for batters. You have to wonder if he comes back with the same strength and just how comfortable he'll be holding a bat.
Not only does Altuve provide a plus-plus bat and veteran leadership, his return would push the current options to the bench or even the minors. Mauricio Dubon and David Hensley, no disrespect, are far from Altuve's talent. A healthy Altuve keeps the Astros as the favorite; an injured Altuve raises many concerns.
Seattle Mariners – SP Robbie Ray
Year one of Robbie Ray in Seattle was, well, fine. He was coming off a Cy Young season with Toronto in 2021, yet I do not think many thought he would repeat his 2.84 ERA. Ray put up a 3.71 ERA and 4.17 FIP, which should not be a major surprise considering those numbers are right around his career averages through 10 seasons.
The Mariners are going all in to win. Ray, who just hit the IL, is going to be a huge factor in how this season turns out, good or bad. Once you reach October, George Kirby and Logan Gilbert will have more development under their belts and will be good options in any playoff series. A top two of Luis Castillo and (a good) Robbie Ray is a lot different than Castillo and Gilbert.
First, Ray needs to get healthy. Then, he can get closer to his 2021 numbers.
Texas Rangers – SP Jacob deGrom
You know where I am going with this. It's the same message that has been circulating for years. When you talk about one of the best pitchers ever to play, his glaring injury concerns should come up. Jacob deGrom could very well win the Cy Young this season. He could also never even factor into the race.
The Rangers have added and added for two straight winters in hopes of bringing a playoff game to their new ballpark. If deGrom is healthy and pitching well, their chances of doing that increase exponentially. If he isn't healthy? Congratulations Texas, you have your first big deadweight contract!
Los Angeles Angels – OF Taylor Ward
Ward was one of the biggest breakouts in 2022. Last March and April, he helped spark a lackluster Angels offense, providing the ability to hit for average while also hitting for power atop the lineup. An injury and poor play through the dog days of summer left fans wondering if Ward was just a flash in the pan. A strong September reminded everyone of what his potential still is.
Brandon Drury and Hunter Renfroe were added to help round out this lineup, but I still have questions about just how effective it can be. Anthony Rendon is not what we once thought he could be, and Jared Walsh looked lost last season. With Jo Adel's struggles, the insurance plan for Ward is less of a guarantee. If the Angels finally want to crack the playoffs, they will need another big year from their leadoff man.
Oakland Athletics – OF Esteury Ruiz
Shipping Cristian Pache out of town was just another reminder of a recent trade that did not go Oakland's way. The Matt Chapman and Matt Olson returns look underwhelming to date, and the A's can't afford to miss on the Sean Murphy move too. Luckily, I think they found a piece that is ready for the majors.
Ruiz has elite speed and enough bat-to-ball that one can see a path where he gets on base enough to truly change a game on the base paths. With Pache out, the A's are all in on Ruiz as the future in center. After struggling in his first stint in the majors, Ruiz has an opportunity to play every day, hopefully finding a rhythm and proving he can become the leadoff man for many years to come.