Analysis
NLDS Preview: Giants and Dodgers
The San Francisco Giants and Los Angeles Dodgers will meet in the NLDS. It is the first time these iconic rivals have met in the Postseason.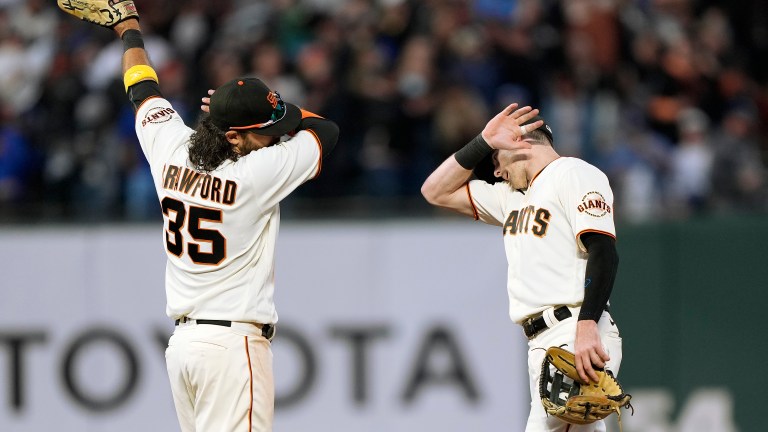 The NLDS we all dreamed of has finally come true as the San Francisco Giants and Los Angeles Dodgers are finally meeting in the Postseason.
The two iconic rivals–who followed each other from one coast to another–have shockingly never met in October until now.
After the Giants edged out their instate rivals in an epic September battle, a dramatic conclusion is in store in the month that defines legacies.
It is the perfect way for this year's clash between titans to come to a climax.
How We Got Here
Where do we even start?
The Giants came out of nowhere to win 107 games, ending the Dodgers' run of eight straight division titles.
The Dodgers went 22-7 in September to finish with 106 wins, and still had to play for their lives in the Wild Card Game.
They had to because their arch rivals went 23-7 in September.
They went toe-to-toe like that all season long and their matchups could not have been closer. The Giants won the season series 10-9 and the total score was 80-78 Dodgers.
Their 213 combined wins is the most ever between two teams meeting in a Postseason series.
The fact that the two teams were so close–and the Giants were better–is truly a marvel. Nobody could have ever predicted that when looking at these two teams on paper before the season.
The Dodgers had a star-studded rotation of Clayton Kershaw, Trevor Bauer, Walker Buehler, Julio Urias and Dustin May. After the Dodgers lost Bauer due to his legal situation, they casually traded for Max Scherzer to replace him.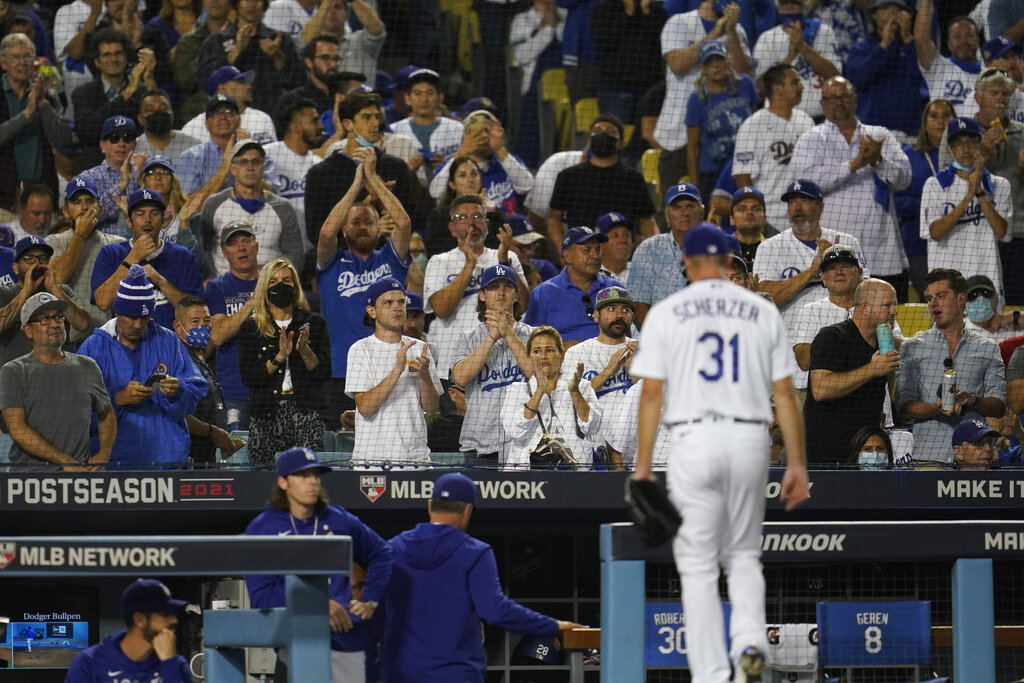 In other words, the Dodgers swapped out one Cy Young for four.
The Giants rotation meanwhile was filled with journeymen and reclamation projects. Logan Webb, Kevin Gausman, Anthony Desclafani, Johnny Cueto, and Alex Wood all played huge roles for the Giants this year. The Dodgers had more Cy Young Awards (7) in their rotation this year than the Giants had All-Star appearances (4).
It does not stop at the rotations either. LA's lineup is loaded with stars like Mookie Betts, Trea and Justin Turner, Corey Seager, Max Muncy, and Chris Taylor.
The Dodgers already had the most talented roster in baseball and then went out and got Trea Turner and Max Scherzer at the deadline. And they still did not win their division!
The Giants have the leftovers of their World Series winning core–Brandon Belt, Buster Posey and Brandon Crawford–and traded for Kris Bryant at the deadline, but after that it is similar to their rotation.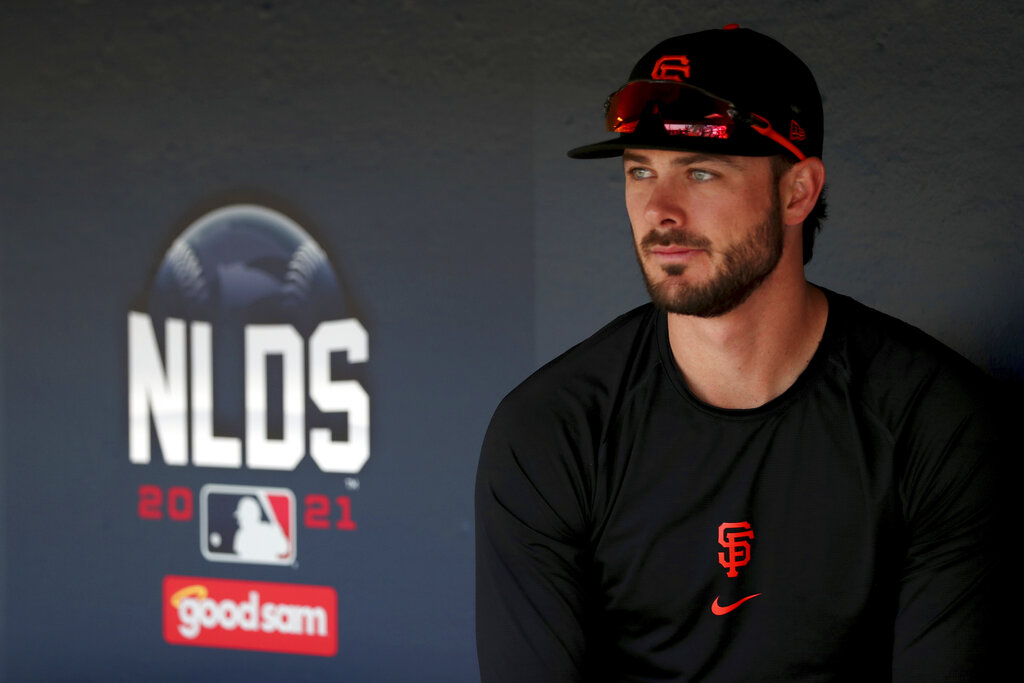 Guys like Donovan Solano, Wilmer Flores, Darin Ruf, Austin Slater, Steven Duggar and Lamonte Wade Jr. are not exactly household names, but all of them had over 100 wRC+ this season.
All of these players have had their talents maximized by an organization that has excelled at that for years. Think about some of the names the Giants won their World Series titles with: Players like Marco Scutaro, Cody Ross, Michael Morse, Edgar Renteria and Travis Ishikawa were all contributors to those runs.
The Dodgers have their big-name stars, and the Giants have their unknown guys that produce like stars. Though their recipes are extremely different, these are legitimately two of the best teams we have ever seen; and one of them is going home after the first round.
An All-Time NLDS Awaits
This could very well go down as the most fundamentally sound NLDS we have ever seen because both teams do everything well.
They ranked 1st and 2nd in total and bullpen ERA respectively. The Dodgers were the only starting rotation with an ERA under 3.00 (2.99) and the Giants were 3rd at 3.44. The two teams ranked 5th and 7th in wRC+, 4th and 6th in team OPS, and 2nd and 4th in home runs.
The Giants had 10 players hit more than 10 homers and seven launched more than 15. Meanwhile, the Dodgers had seven players slug more than 15 bombs–six of which hit more than twenty. Max Muncy led the Dodgers with 36 and Belt was the Giants' leader with 29.
Both Belt and Muncy suffered injuries late in the year and are unlikely to play in the Postseason, barring a miracle.
They both make the game extremely difficult on their opponents and show elite plate discipline. LA's 9.8% walk rate ranked 2nd in the league behind only the Yankees and guess who ranked 3rd at 9.7%?
The Dodgers strike out just 22.6% of the time which is 9th best in baseball. The Giants are 19th, but their K% is just one point higher.
Both bullpens should certainly play a huge role as pitch counts could skyrocket against these lineups with their ability to work deep counts. Luckily for both teams, they have talented and deep bullpens that can withstand a heavy workload. The Giants had eight different pitchers record a save this year while the Dodgers have three guys–Kenley Jansen, Corey Knebel and Blake Treinen–who all have experience closing big games in the Postseason.
They are both great situational hitting teams as the Giants had a .792 OPS with RISP and the Dodgers had an .806 OPS. San Francisco had 60 home runs in those scenarios and Los Angeles had 55.
There is no reason to expect anything other than an epic series between these two rivals. They were constantly locked in fierce battles this year as just six of their 19 matchups were decided by more than three runs. The quality of baseball these two teams played against each other was on a different level from everything else I watched this season. Throw in a Postseason environment and you have a recipe for an instant classic.
We also cannot forget that these teams hate each other! This is an iconic baseball rivalry and it finally gets to boil over in the Postseason.
What people love about Red Sox-Yankees is all the iconic moments those teams shared in the Postseason and these teams somehow do not have that! Now they get the chance to create some and if that does not jack you up as a baseball fan I do not know what will.
This could easily end up being an all-time NLDS. Unfortunately, the most we can get is five games instead of seven.
NLDS Schedule*
Game 1 (Friday, Oct. 8): Dodgers @ Giants; Walker Buehler vs Logan Webb; 9:37
Game 2 (Saturday, Oct. 9): Dodgers @ Giants; Julio Urias vs Kevin Gausman; 9:07
Game 3 (Monday, Oct. 11): Giants @ Dodgers; Starters TBA; 9:37
Game 4 (Tuesday, Oct. 12): Giants @ Dodgers; Starters TBA; 9:07
Game 5 (Thursday, Oct. 14): Dodgers at Giants; Starters TBA; 9:37
*All NLDS games will be broadcast on TBS