Feature
MLB Journeymen: Royce Clayton
He wanted to be the next Ozzie Smith, but ended up being one of the well-traveled journeyman in baseball. Here's the story of Royce Clayton.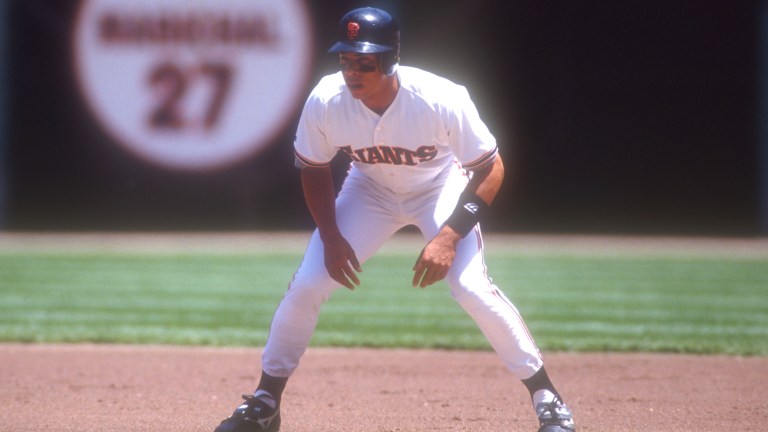 Throughout the rest of the offseason, as players search for new homes, we'll look at some of baseball's most well-traveled. Since the arrival of free agency in the mid-1970s, most major leaguers haven't stayed with one team. Some have changed franchises more often than others. Our first player is a shortstop who wore the uniforms of 11 different clubs over 17 seasons.
He dreamt of being the next Ozzie Smith. Ever since 12-year-old Royce Clayton saw "The Wizard" at Dodger Stadium, he collected Ozzie photos, got Ozzie's autograph, and tracked Ozzie in the box scores. Clayton even played shortstop as a kid to emulate his idol…minus the backflip.
Royce chose wisely. Smith was a integral part of the St. Louis Cardinals during their success in the 1980s, becoming the greatest defensive player at his position — or any position — all while being one of the most beloved figures in the Cardinals' distinguished history.
Clayton did well enough as an amateur to be drafted in the first round by the San Francisco Giants in 1988. Four years later, he became their everyday shortstop. He was more defensive standout and offensive liability. In 1995, Clayton led National League shortstops in putouts (223) and assists (411). Although he hit 29 doubles and stole 24 bases his on-base percentage was only .298.
After the '95 season, Clayton was dealt to…the Cardinals. His wish of following in Ozzie's cleat marks was coming true, except Smith was still a Redbird — at the back end of his career yet unwilling to relinquish his spot easily.
New manager Tony La Russa didn't make things any more comfortable, announcing in spring training that the starting shortstop job was up for grabs — causing strife between the veteran manager and his veteran infielder.
Clayton was unwillingly thrust into a controversy. And as La Russa ultimately gave Royce the role prior to Opening Day, Ozzie's replacement wasn't exactly greeted with open arms by the usually gentile Cardinal crowds.
By June, Smith announced his retirement at year's end. Clayton would start 111 games at short in '96, making 15 errors and hitting .277 with 33 steals for a club that captured the NL Central title.
The 1997 season was his best, and there was no controversy over who deserved to start. Clayton exceeded much of his '96 output by mid-season and was named an All-Star for the first and only time in his career. He would go on to lead NL shortstops in assists and hit 39 doubles while driving in 61 runs.
But Clayton wouldn't get the opportunity to establish long-term residence in St. Louis, or anywhere for that matter. At the 1998 trade deadline, he and pitcher Todd Stottlemyre were sent to the Rangers.
Through 2000, Clayton posted back-to-back 14 home run seasons, which were his career-high. Texas made the playoffs twice but failed to get past the Yankees in the Division Series each time.
Rangers management soon became enamored with the premiere shortstop in the majors. They signed Alex Rodriguez to a historic contract prior to the 2001 season, which meant Clayton's days in Texas were numbered.
From there, he never had a stay longer than two years. After Texas, he went to the White Sox. After Chicago, he went to Milwaukee, then Colorado (where he led all NL shortstops in fielding percentage), Arizona, Washington, Cincinnati, Toronto, and Boston.
Clayton retired prior to the 2008 season only to resurface as a member of the Oakland A's…kind of. He was cast in the Oscar-nominated Moneyball, playing the role of Miguel Tejada. So while Royce Clayton is among a select few to have been a member of at least 10 different major-league clubs, he's the only one to count Brad Pitt among his teammates.