Analysis
MLB 2021: Records Are Meant To Be Broken
For better or for worse, these guys could make history.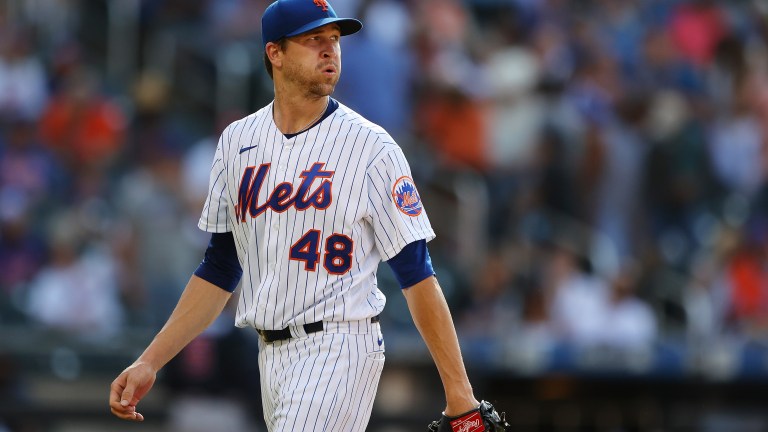 Best Pitching Season Ever?
Jacob deGrom has made it his personal mission to put himself in the conversation for the best pitching season ever. In 2015, Zack Greinke posted a 1.66 ERA over 222.2 innings (6.94 IP/G) and limited batters to a .185 AVG, which was easily the best pitching season over the past decade.
Through 13 starts and 78 IP, deGrom has posted a 0.69 ERA while holding batters to a .115 AVG and striking out 46.8% of batters. To put that in perspective, Randy Johnson's career high in K% was 37.4%, Nolan Ryan's was 30.9%, and even Pedro Martinez *only* struck out 37.5% of batters in 1999.
deGrom has already racked up a 4.2 WAR and projections believe he'll throw 95-105 innings the rest of the way, so it is quite possible that deGrom will break his own record of a 9 WAR, which is the most in the last ten years. He might even make a run for Pedro Martinez' record of a 11.6 WAR in 1999. We're witnessing domination on a scale that we've only seen a few times in baseball history.
Bonds, McGwire…Vladdy
Only two players since 1998 have finished the season with over 200 wRC+. Barry Bonds did it four years in a row from 2001 to 2004 and Mark McGwire managed 205 wRC+ in his 70 HR season. Juan Soto finished the shortened 2020 season with 201 wRC+, but is exempt due to small sample size. Vlad Guerrero Jr. is attempting to be the third player to have a full season over 200 wRC+.
Through 323 plate appearances, Vladdy has a 199 wRC+ and leads the league in dingers with 26. In order to finish above 200 wRC+, Guerrero Jr. will need to take his game up another level.
His wOBA is currently .464 and his xwOBA, which is based on exit velocity and other Statcast driven metrics, is .437. This suggests to me that he is slightly over-performing, but players over and under-perform their expected metrics regularly, that's why baseball is awesome. A few lucky bounces in Vlad's direction could lead him over the 200 wRC+ mountain and into the history books.
A Walk is as Good as a Hit
If I walked up to a casual fan on the street and told them Yasmani Grandal is hitting .175, they would tell me he deserves to be benched and/or traded. Understandable, but what they would also need to know is that Grandal is currently ranked 4th in wRC+ amongst catchers with a 131 wRC+.
Grandal has walked 25.1% of his 218 plate appearances, which is easily the most in baseball. The next closest to Grandal is Joey Gallo who is walking 19.3% of the time. Grandal's .385 on base percentage is ranked 16th and his average of .175 is fourth worst in baseball.
Since 1998, only 12 players have walked more than 20% over a full season and only one, Barry Bonds, has walked more than 25% over a full season, which he did four times. Whenever a player can put their name next to Barry Bonds that's a very good sign, except if they get caught for steroids, but that's a conversation for another day.
Overdosing on Vitamin K
Mark Reynolds struck out 223 times in 2009, and owns the MLB record for strikeouts in a season. Through 263 PA, Javy Baez has 100 strikeouts and is K'ing 38% of the time. Fangraphs' THE BAT projection system projects Baez to have 362 PA the rest of the season, giving him a total of 625 plate appearances.
If Baez strikes out 35% of his projected remaining 362 plate appearances, he would finish the season with 226 strikeouts and break the record for strikeouts in a season. Not a record you want to have, but with the rate players are striking out nowadays, it was only a matter of time before someone dethroned Mark Reynolds.