Analysis
Miguel Rojas Is a Good Fit for the Dodgers Infield
Miguel Rojas isn't a superstar hitter, but he should be a reliable glove up the middle in his second stint with the Dodgers.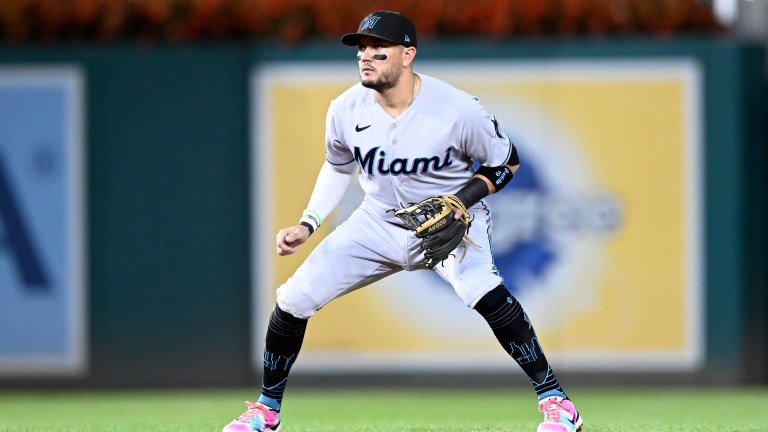 The Los Angeles Dodgers addressed their need for a shortstop by trading for Miguel Rojas of the Miami Marlins. This will be Rojas's second stint with the Dodgers, where he made a name for himself by making a key defensive play to save Clayton Kershaw's 2014 no-hitter.
With Miguel Rojas, you aren't going to get the kind of superstar hitter the Dodgers are used to at shortstop, but you will get a more reliable glove up the middle than the Dodgers have had in a very long time.
Last year, Rojas was in the 98th percentile in Outs Above Average (OAA). He also had 15 Defensive Runs Saved (DRS), which was second in all of baseball at shortstop, behind only the Astros' Jeremy Peña.
Rojas has appeared in 99 games at third base, 109 games at first base, and 73 games at second base in his career. He gives the Dodgers another option for an everyday shortstop, or he can be used to provide Gavin Lux, Max Muncy, or Miguel Vargas with a rest day.
Last year Rojas hit just .236/.283/.323. However, his 12.0% strikeout percentage was the 10th lowest in the majors. A big issue for Rojas was that against left-handed pitchers he only hit for a .215 AVG, while in previous years he hit .317 (2021), .500 (2020), and .297 (2019) against opposite-handed pitching.
Rojas will bat toward the bottom of the order, so if he gets back to hitting lefties as well as he has in the past, that will be a bonus to go along with the elite fielding he offers the Dodgers.