Analysis
Mets Show Winning Is the Priority by Cutting Robinson Cano
Steve Cohen ate nearly $40 million in salary to remove Robinson Cano from a Mets team that is trying to win-now.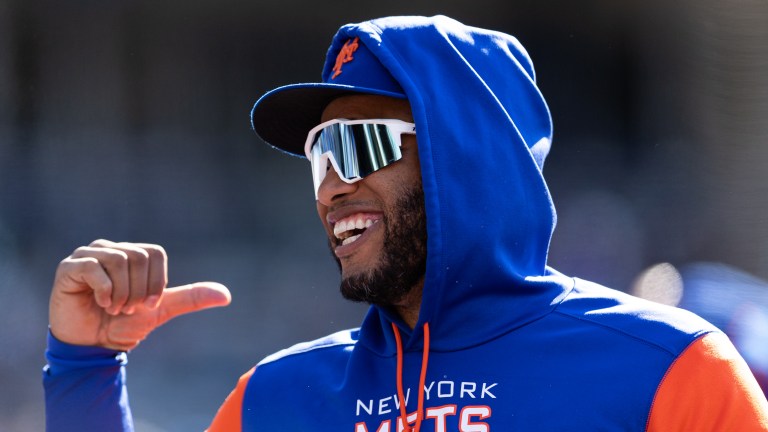 In an ideal world, baseball should be a meritocracy. The best hitters should get the most at-bats and the best pitchers should get the ball more often than not. Yet we all know it isn't that simple at the professional level.
Money can dictate playing time, as a player is tied to a contract and naturally teams look to get the most out of the players they invest in. The reason players love the security of a long-term deal is because it affords them the opportunity to fail, without the fear that their job could be gone tomorrow. When a player is getting paid over $20 million a year, the chances of them being designated for assignment is very rare.
Unless of course the team is run by the wealthiest owner in the sport, who is willing to eat close to $40 million in his all-out pursuit to make the New York Mets a winner.
With today being the deadline to cut rosters down from 28 to 26, the Mets made what was the obvious baseball decision. They cut ties with two-time PED offender Robinson Cano.
Cano returned to the field after being suspended last season and looked like a player who hadn't seen live pitching in over a year. The 39-year-old was hitting below the Mendoza line, with a paltry .195/.233/.268 slash line, to go along with poor defense over at second base. The eight-time All-Star simply looked lost and the Mets did not have time to keep running him out there to see if there was some magical fountain of youth around the corner.
The writing was on the wall for Cano over the past week, but we still did not know if the Mets were going to do what so many teams have avoided doing in the past. Which is swallowing a sunk cost, when there were other options on the table.
The Mets could have optioned Luis Guillorme, Dom Smith or JD Davis and held onto Cano if they wanted, affording them a little bit more organizational depth at the beginning of a long season. The problem with that though, is the Mets would have been removing players who have contributed far more to their 16-7 start than Cano.
Cano started nine of the Mets first 16 games, getting more playing time than Smith, Davis and Guillorme. Since April 23rd, Cano has started just two of the Mets last seven games. He went 0-for-7 with two strikeouts during that span.
If the decision wasn't obvious before last night, it was made even more so after Dom Smith went 4-for-4 with three RBIs in a nationally televised game. Smith has been hurt the most by Cano's presence on the roster as they essentially serve the same function, despite playing different positions.
Smith and Cano are each supposed to provide the Mets with a left-handed power bat that can platoon with Davis as the team's primary DH. So far this season, neither has done much in the power department, but Dom has at least shown glimpses that are more encouraging then anything we saw out of Cano.
Across 48 plate appearances, Smith is hitting .250/.354/.300, with a 106 wRC+. Even as the bat has been slow to heat up, Smith has consistently been taking his walks and has found a way to be productive. He plays excellent defense over at first base and can still be thrown into left field in a pinch. He's also 26 years old at the absolute prime of his career.
Yet Mets teams of the past, who were led by owner and team president Jeff Wilpon, would have taken advantage of Smith's options to send him to the minors for the first time since 2018 just to hang onto Cano and his contract. This move shows that Cohen's Mets will be different.
If there is no logical baseball reason to roster a player, then that player will no longer be on the Mets. It is actually a little crazy that all teams don't operate this way.
Now that the Mets have excised their worst player, they are a better and more well-rounded team.
With a 26-man roster, the Mets are now down to a five-man bench (not including the DH) and an eight-man bullpen. Travis Jankowski joins Smith, Davis and Guillorme on the bench, along with backup catcher Tomas Nido.
Jankowski has been an early surprise for the Mets, as the minor league free agent signing made the team out of camp and has played a vital role in the early goings of the season for New York.
The 30-year-old is hitting .318/.400/.318, with five runs scored and two stolen bases across his first 25 plate appearances. Getting on-base at a .400 clip is just gravy for the Mets with Jankowski, as his primary function is to serve as a late-inning defensive replacement or as a pinch runner.
Guillorme has proven to a valuable utility infielder for the Mets, capable of playing great defense at second base, third base or shortstop. The 27-year-old narrowly missed his first home run on an RBI double last night and is getting on-base at a .361 clip.
Smith and Davis still have to prove they can hit a little more if they are going to justify getting most of the Mets DH at-bats, but both have shown flashes of being players capable of filling that role in the past.
As the Mets open their first series of the season against the Atlanta Braves tonight, they currently have a six-game lead over the reigning World Series champs. New York is yet to lose a series and the loss of Cano should not do anything to impact that momentum.
When the Mets traded for Cano back in 2019, the idea was to make a move to win now. Now in cutting Cano the Mets have once again made winning the priority. The only difference is that this team feels a lot better suited to do so.