Podcast
Mets Boo Their Own Fans, That Time Jeff Lived in Boog Sciambi's Apartment, Poor MiLB Living Conditions
Outside the Box with Jeff Conine: Episode 16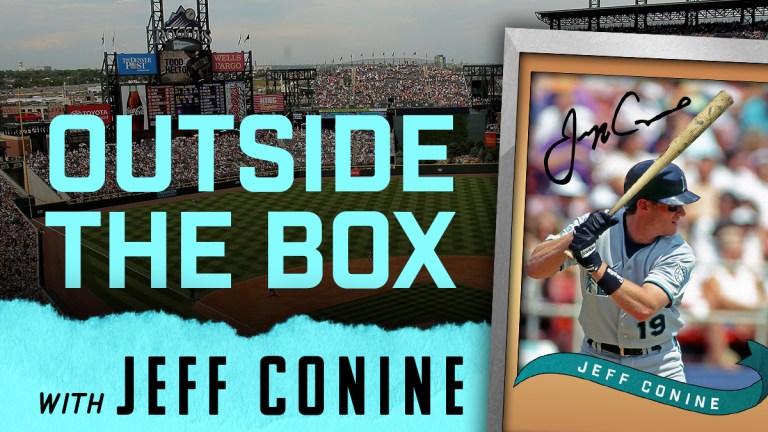 Before I start this write up, I'd like to thank the New York Mets for providing endless content to us. Obviously, I had to ask Jeff about the Javier Baez booing the fans dilemma. Jeff shared some really interesting insight from a player's perspective. Not only just a player's perspective, but one who was in New York for one of baseball's biggest collapses ever (2007 Mets). The New York sports environment is not one everybody can handle, and Jeff explains why certain players are not able to endure it. As for the Baez and Lindor stuff…Let's just say that Jeff is on the side of the Mets faithful.
We got a late start to this podcast because I was looking all over New York City for my wallet, which I never found. It fell out of my basket when I was on a city bike (dumb I know), which prompted me to ask Niner about his transition to New York City. Of course, Jeff pulls out some crazy story I've never heard before that involved Boog Sciambi (a future guest of the show, date TBD).
After J.J. Cooper's piece on the Minor League housing crisis for Baseball America, I asked Jeff for his thoughts on the entire situation as a former player himself, and now the father of a minor league player. Minor Leaguers have little to no representation or ambassadors to remedy the issue without a seat at the table with the MLBPA.
Jeff gets into the challenges of college baseball recruiting. Why full rides are almost nonexistent in the sport, and how academics can really help student athletes save money on tuition. Speaking of academics, Jeff is back in school! Niner has to call it an episode a few minutes early this time because he has a homework assignment due at 11:59 PM. I'd be lying if I told you I didn't get a major kick out of that.