Analysis
MLB Could Be Staring a Strike In the Face
A strike could be ahead for Major League Baseball if owners and players cannot find a middle ground.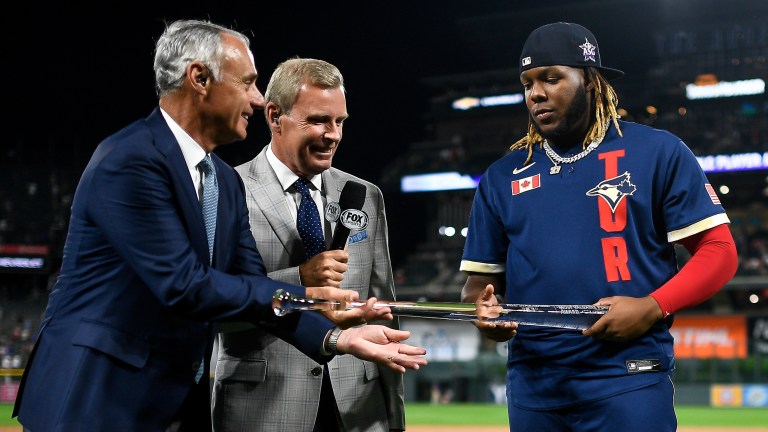 Will the owners lock out the players in 2022? Will the players strike? The current Collective Bargaining Agreement (CBA) expires on December 1, 2021, after years of growing tension between players and owners.
On the surface, Major League Baseball appeared healthy through 2019, as revenues had escalated each year over two-plus decades to reach an all-time high of $10.7 billion (gross revenues) prior to the global pandemic. However, despite significant revenue growth, tensions have mounted between owners and players since the last CBA was ratified in November of 2016.
The global pandemic that shortened the 2020 season from 162 to 60 games brought owner-player conflict to new heights. Revenues shrank to $3.66 billion in 2020, and owners claimed to have lost $3.1 billion due to the circumstances of the shortened season. Given that games were played with no fans, which eliminated revenues associated with tickets, parking and concessions, owners preferred shortening the schedule to keep their payroll and other costs as low as possible (players were to be paid on a prorated basis). Players wanted as close to a full schedule as possible, setting up a clash over what constituted a viable major league season during the pandemic.
The MLB Players Association has since filed a grievance, currently pending, asking for $500 million dollars in damages from MLB based on the allegation that the Commissioner's Office, led by Rob Manfred and representing the owners, deliberately stalled the start of the 2020 season to ensure that it would not exceed 60 games, costing players money in the process. As this grievance works its way through the grievance process, the owners and players started their new round of collective bargaining talks on April 20 of 2021. The new collective beginning negotiations are likely to be the most contentious since the previous player strike and lockout shortened the 1994 and 1995 seasons.
As part of my writing for Just Baseball, I will be covering this CBA negotiation. There will be a lot to unpack as these negotiations proceed, which most observers expect to last at least until the deadline of December 1, 2021, when the current agreement officially expires. Here I will provide a snapshot of the big picture issues that have led to growing player distrust of the owners since the last CBA was ratified in 2016.
First, the MLB payroll system has long worked to undervalue player performance during players' first six seasons in the major leagues, when players are under team control (a kind of mini-reserve clause system). Players cannot increase their earnings in any proactive way until they become eligible for arbitration after their third year in the big leagues.
Though players have the ability to use arbitration to increase their salaries after their third, fourth and fifth years, and then after their sixth year to test free agency, teams can use arbitrary methods to delay higher compensation for players by keeping them in the minor leagues long enough to delay the start of both their arbitration years and their free agency. As a result of this system of team control, owners are able to pay their best young players millions of dollars, sometimes tens of millions of dollars, less than they are worth.
MLB players long accepted this modified "reserve clause" that delayed free agency for six years and kept younger players from receiving payroll equivalent to their productivity. The reason is that players had long been able to "cash-in" a lucrative payday during free agency. For the star players, free agency is still quite lucrative, as records continue to be set at the top-end of the free agent market. However, for most free agents, the expected benefits of no longer being under team control are not being realized. For the past few off-seasons, major league front offices have decided to lower their spending on "mid-level free agents," the most numerous of every free agent class, in favor of low-cost younger talent.
This trend has resulted in a free agency period where more and more players do not have contracts until closer to the start of the new season, and some remain unsigned into the start of the new season. The MLB Players Association has criticized MLB owners and front offices for their non-spending on veteran free agents. At the same time, every major league front office, driven by payroll analytics, attempts to maximize dollars spent per "win expected," which means that free agent veterans are no longer being paid for past performance but on the basis of statistical calculations regarding expected future performance.
Second, the MLB Players Association has charged that low-payroll teams have little to no incentive to spend money, given that they will receive revenue checks from richer teams based on a combination of market size and revenues generated over a 1-3 year timeframe. Low-payroll teams also stand to benefit from losing records as the worst performing clubs get the highest draft picks in the annual MLB player draft.
Third, despite a steady escalation of baseball revenues over the past couple of decades, the MLB Players Association contends that owners are pocketing more of those revenues and players less. The revenue distribution issue is complicated for several reasons. The first is that MLB owners do not have to be transparent about their revenues, despite the fact that they are heavily subsidized by taxpayers in the building of new stadiums.
Owners also benefit enormously from an IRS tax code that allows them to depreciate franchise costs including player salaries, which are depreciated twice, first as an actual expense and second as a depreciating asset, whose values are tax deductable, as a way to fatten their bottom-line profits. Furthermore, owners gain from a cartel structure of the sport, that limits competition and helps guarantee an escalation of franchise value. At present, the average value of a major league baseball franchise is $1.91 billion, according to the latest figures from Forbes magazine. In fact, there was a 2 percent gain in franchise value after the pandemic-shortened 2020 season.
There is also the complicating issue of how much revenue is going to the owners' pockets, as opposed to the players. A recent extensive study of owner-player revenue distribution by Maury Brown for Forbes concluded that there has been a decade-long trend in which revenues distributed to players have not kept pace with overall MLB revenues. As baseball had increased its overall revenues from $6.12 billion in 2010 to $9.7 billion (net revenues) in 2019 (a 59% increase), the percentage amount going to MLB players had fallen short of these revenue increases. For example, MLB player salaries had only increased from $3.12 billion in 2010 to $4.7 billion by 2019 (a 51% increase) (Brown, Forbes, Dec. 31, 2019).
To complicate this even further, this distribution of owner-player revenues only measures direct baseball sources of revenue such as local and national media, MLB licensed products, ticket sales, concessions and parking, and advertising. What is missing are the owner revenue streams that derive from public subsidies of stadiums, tax write-offs, boosts to team-related business ventures, and long-term appreciation of franchise value, which are pocketed exclusively by the owners.
During the 2020 pandemic-shortened season, the owners revisited their preference for "revenue sharing" with players, another name for a salary cap, with the idea that the players would agree to share the losses associated with the 2020 season. However, the players were already taking a pay cut by being paid a prorated salary based on number of games, which the owners managed to shorten to 60. When owners pressed the players on the issue of "revenue sharing," the players made an obvious request: we first need to see the entirety of your revenue streams to determine what is being shared and what is not. The owners have never been willing to go there, neither for the players nor for the public, despite the owners being the beneficiaries of considerable public subsidization, without public oversight or scrutiny.
In short, players are going to demand in these current labor negotiations that the new CBA directs more revenues to the players. That will likely mean the Players Association will insist on shortening the time that it takes players to reach arbitration or even free agency. The Players Association will also attempt to implement an incentive structure to try to increase spending on MLB players by low-revenue teams, perhaps by moving away from rewarding losing teams with high draft picks and instead implementing a reward system that provides higher draft picks to non-playoff teams that post a higher winning percentage.
Owners of course are likely to try to keep as much of the current spending structure in place as they can. The MLB owners are the main beneficiaries of a cartel system that has seen owner revenues dramatically increase over the past decade, as MLB player revenue has not kept pace. The dynamics of this system have kept salaries well below performance for players prior to arbitration and free agency. The Players Association wants a system that incentivizes a greater match between player salary and performance during the early years of a player's career. They also want MLB teams to spend money on free agents rather than tank for revenue sharing, draft picks and other forms of compensation.
Here at Just Baseball, where you get great coverage of baseball performances across all levels of the sport, I will be providing you with the "Business of Baseball," as these issues impact the discussion of baseball on the field. Future columns will cover the CBA, but also broader questions about the distribution of MLB revenues across the minors, the annual player draft and recruiting of international players. Hopefully this will add to your appreciation of the nuances of owner-player conflict and broader questions pertaining to the financial relationship between MLB, baseball fans, and the public.