News
Los Angeles Dodgers Trade AJ Pollock For Chicago White Sox Reliever Craig Kimbrel
In the rare veteran-for-veteran MLB swap, both the Dodgers and White Sox become more well-rounded with this latest trade.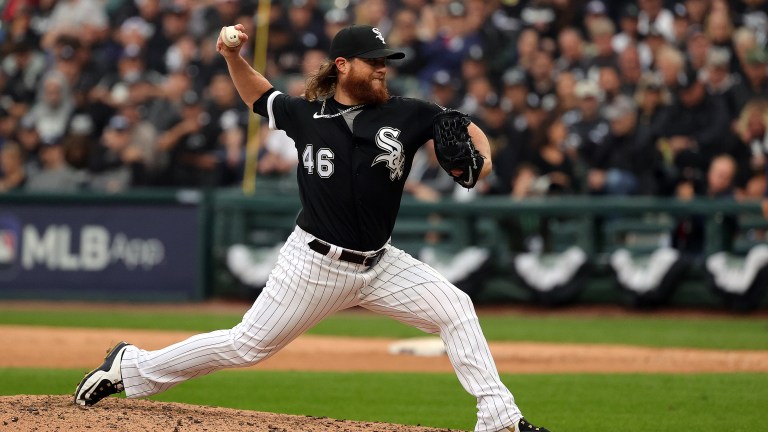 The Chicago White Sox and Los Angeles Dodgers struck a surprising deal swapping outfielder AJ Pollock for longtime closer Craig Kimbrel. As Spring Training winds down and we approach Opening Day, there's usually a surprise swap or two due to last minute injuries or realized roster deficiencies.
The White Sox easily could have used an outfielder before Andrew Vaughn was injured playing right field last week, but now the need was even more glaring. Pollock, 34, gives the White Sox another productive and established bat who is borderline All-Star caliber when healthy.
Since the beginning of 2020 (632 PA), Pollock has hit .290/.342/.547 with 37 home runs, 103 RBI and a 135 wRC+. While he is not the defender he once was in the outfield, Pollock instantly becomes the White Sox best defensive option in the corners and can play centerfield in a pinch. Pollock is owed $10 million this season and has a player option for a $10 million salary next season, along with a $5 million buyout.
If Pollock continues to swing it close to the way he has over the last two seasons, it is probably safe to assume he will exercise his player option and test the free agent waters next year. Even by exercising his player option, Pollock will be owed the $5 million buyout, making the deal essentially a one-year deal worth $15 million.
The 33-year-old Kimbrel is owed $16 million this season meaning the Dodgers will add $1 million to their league-high payroll. It was a tale of two halves for Kimbrel, who pitched to a 0.57 ERA in his first 31 2/3 innings and a 4.18 ERA over his final 28 2/3 innings. After letting Kenley Jansen walk in free agency–the career Dodger signed a 1-year, $16 million deal with the Braves this offseason–the Dodgers are betting on Kimbrel being somewhere in the middle of his polarizing season.
Moving Pollock allows Chris Taylor to slot in as the team's everyday left fielder and also could be a vote of confidence in former top prospect Gavin Lux, who looks to be the starter at second base. It would be a stretch to assume that Lux could provide the offense that Pollock has over the last two seasons, but with baseball's best lineup, the Dodgers were willing to give up a little production for bullpen help and more speed.
At 372 career saves, Kimbrel has a chance to become the seventh closer in MLB history to register 400 saves. The move also allows Blake Treinen to remain in his 8th inning role with a chance to close games on days that Kimbrel is unavailable or if he is slumping like we saw at times with Kenley Jansen last season.
We don't see MLB teams swap veteran for veteran very often, however this trade between the White Sox and Dodgers was a match made in heaven both positionally and financially.