Analysis
Los Angeles Dodgers Offseason Outlook
Another year of great regular season success, paired with playoff disappointment. What should the Dodgers do to avoid a similar fate in 2023?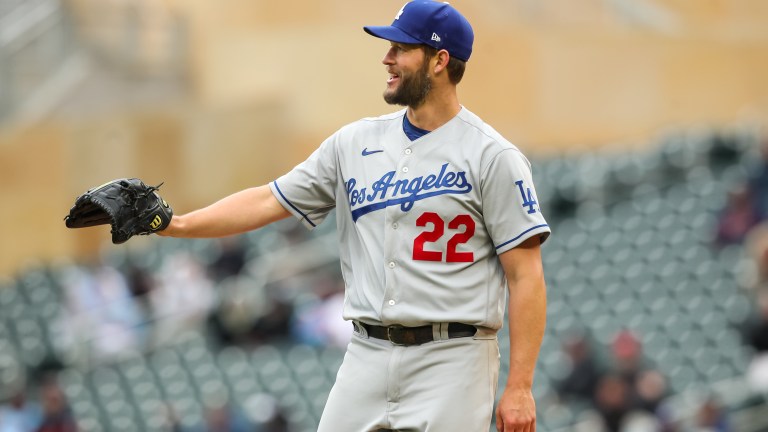 Despite league-wide expectations, including the bold mid-season statement by manager Dave Roberts, the Dodgers fell far short of where they hoped to be.
Coming into the season, the Dodgers were looked to be heavy favorites to take the title at this season's end. Despite the addition of Freddie Freeman, they suffered a disappointing exit from the MLB playoffs at the hands of the San Diego Padres. This offseason is going to be crucial in determining how different this Dodgers team will look heading into 2023.
One thing is for certain, Dave Roberts has already been told they will retain him going into next season.
Roster Turnover
There are quite a few notable players from this past seasons roster that are no guarantee to be there next season.
Clayton Kershaw, Trea Turner, Tyler Anderson, and Andrew Heaney are all set to hit the open market.
The Dodgers do have a $16 million team option on their veteran hot corner Justin Turner. At this point, it looks as if they may be inclined to decline the option and move on from him.
One of the bigger decisions they have to make is on their former MVP outfielder, Cody Bellinger. He still has one more year of arbitration eligibility but it would not shock anyone if they decided to move on from him with all of the struggles he has had over the past couple of seasons.
With all of the questions heading in, there is one thing for certain, there is no way the Dodgers don't come out of this offseason without making a big move.
The decision on Trea Turner and Clayton Kershaw being retained has been split amongst the Dodger fan base. While the season was not a failure for Kershaw, he is 34 years old and health has really become a concern to the point where fans may be okay letting their longtime franchise player walk.
Trea, on the other hand, is one that they all seem to want back. However, he has mentioned wanting to move back to the East Coast quite a bit. That's not saying the Dodgers wont "throw the bag" at the All-Star shortstop, but his heart might be set elsewhere at this time.
Potential Position Player Replacements
If the trio of position players mentioned above are not brought back, who would suffice as a replacement?
Justin Turner's replacement is already on the roster. Miguel Vargas was, finally, promoted this season and was making strides toward the end of the year that showed the potential he was emulating in the minor leagues.
Trea, on the other hand, will not be easily replaced. They currently don't have an in-house replacement for the position. It begs the question, would they be willing to spend up at the position for another star?
The free agent shortstop class is loaded for the second year in a row. Other than Trea, Carlos Correa is set to become a free agent after declining his option and Xander Bogaerts is all but certain to decline his, also making him one of the top options at the position. If the Dodgers don't retain Trea, I don't believe they will go after one of these. Perhaps someone like Dansby Swanson will be a viable replacement.
Now, the rotation.
Who's Going to Start Opening Day?
Can anyone, truly, imagine Clayton Kershaw in any other color but Dodger blue?
He'll be entering his age-35 season and there's no guarantee he will be back. The number of injuries he has sustained over the past few seasons has all been noteworthy. At this point, it might be time to plan as if he will not be there.
Julio Urias looks to be the one pitcher locked in. After an impressive 2022, he's going to look to build off of that and lead this rotation throughout the season.
Walker Buehler is going to miss all of 2023 after undergoing his second Tommy John surgery late this past season. Dustin May made his return from the same surgery and, to the surprise of few, had his struggles trying to return to form. Tyler Anderson and Andrew Heaney did their job this season, but they likely pitched their way to big contracts for other teams.
The Dodgers do have quite a few prospects ready to work their way into the rotation. Bobby Miller and Ryan Pepiot should be in the rotation to start the year. Breakout pitcher Gavin Stone ascended quickly through the system, but it is more likely that he makes his debut later in the season.
Then there's the elephant in the room.
Trevor Bauer.
For all intents and purposes, rule him out. There's no clear ending to this saga and the Dodgers could look to just get out of it all together.
They will need to bring in at least one veteran to round them out. Would a reunion with Nathan Eovaldi, on a short-term deal, work for them financially? He could provide them with a form of veteran leadership.
Even though the Dodgers are no stranger to surprising the baseball world, and spending money, I do not see them being in play for one of the big fish available.
The bullpen will need a little revamping, but the core pieces are intact with Blake Treinen, Daniel Hudson, Alex Vesia, and Brusdar Graterol returning.
Offseason Outlook
At the end of the day, the Dodgers are going to surprise us somehow.
Whether it is a big splash in free agency or a blockbuster trade at the Winter Meetings, they will inevitably do something to make us say "well, they did it again."
Andrew Friedman has continued to make the right moves in working towards building another World Series championship roster. However, this offseason might prove to be his biggest task to date.
Let's see if he has a few more tricks up his sleeve.