Analysis
Julio Rodriguez is Set to Sign 14-Year Extension With the Seattle Mariners
The Seattle Mariners aren't wasting any time securing the face of the franchise, locking up rookie superstar Julio Rodriguez to an extension.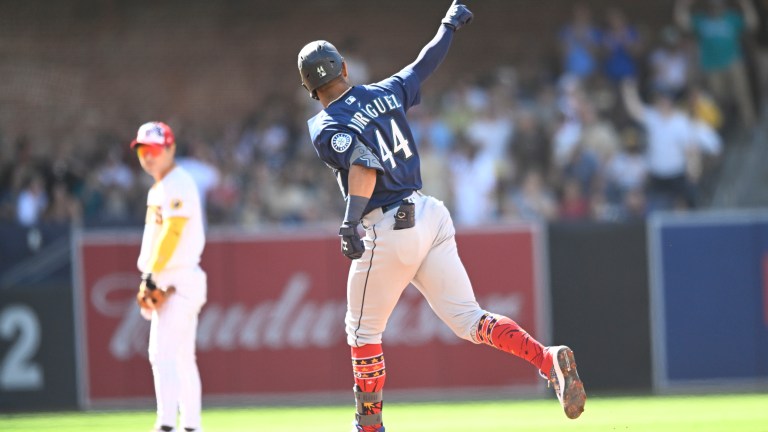 UPDATE: August 26th, 2:45 p.m.
After further reporting by ESPN's baseball insider Jeff Passan, we now have a better understanding of the structure to Julio Rodriguez's new contract extension and it is a wild one.
You can read the full thread on Twitter, but I will do my best to make this as simple as possible for the reader to understand. Let's take this step-by-step.
First eight years: Julio Rodriguez will make $120 million over the first eight years of this deal. That is a $15 million AAV, signing him through his arbitration years and the first few years where he could have been a free agent. This deal runs through 2029, but a decision will be made prior to the last year of the deal in 2028.
Big decision in 2028: The Seattle Mariners have a club option following the 2028 season, which could make J-Rod the most well-paid player in baseball history. Depending on where he finishes in MVP voting, the Mariners can exercise a club option for either eight or 10 years.
Club option price tag: It is not clear how the MVP voting directly correlates with the Mariners options, but the contract range would be between $200-320 million dollars. On the low end, an eight-year deal at $200 million is a $25 million AAV. On the high-end, Rodriguez could be guaranteed $470 million over the life of a contract, which could span 18 years.
Player option after 2028: The ball is in the Mariners court after the 2028 season, but if they don't pick up their club option, Rodriguez will have a decision to make. He can either opt-in and receive an additional five-year deal worth $90 million, or he can become a free agent prior to his age-30 season.
At the end of the day, Jeff Passan concluded his thread with the most likely outcome for Rodriguez and the Mariners.
Original Post:
Extending young superstars is all the rage nowadays and Jerry Dipoto is hoping on that bandwagon with maybe the biggest star of them all. Julio Rodriguez is the runaway favorite to win the AL Rookie of the Year this season, as he has the potential to be the best player in baseball in a few years.
Seattle is now ensuring that all the best years of his career will take place in a Mariners uniform, signing the 21-year-old All-Star to a contract that will take him well into his 30s.
All the details of the contract are yet to be released, but on the low-end, a 14-year, $210 million contract computes an average annual value of $15 million. That is an absolute steal for a player of J-Rod's caliber.
Rodriguez is currently hitting .269/.328/.471, with 20 home runs, 23 stolen bases and a 132 wRC+. He has graded out as an above-average center fielder (5 OAA) and his 3.5 fWAR puts him in a four-way tie for the 28th-best mark in the game, while trailing only Adley Rutschman among rookies.
While there is some risk in guaranteeing a 14-year deal this soon, Rodriguez has the potential to far-exceed that contract. Luckily for Rodriguez, it appears like there will be a way for him to get closer to his market value over time, with the potential to nearly double the total value of his $210 million guaranteed contract.
Regardless of the actual contract structure, the bottom line is simple.
The Seattle Mariners have produced their best young player since the days of Alex Rodriguez, Ken Griffey Jr. and Ichiro Suzuki. Now they have him locked up for over a decade.
The window to contend is wide-open in Seattle.