Analysis
Joe Ryan Has Earned and Rightfully Deserves an Extension
This season, the Twins suddenly have a strong rotation and one they should look to keep for years to come. It's time to extend Joe Ryan.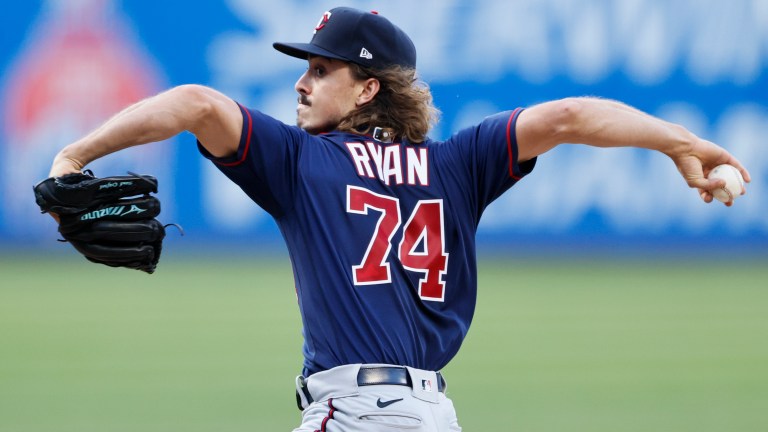 Joe Ryan has been incredible this year. In his second full season in the majors, Ryan has improved upon an impressive rookie year. Beyond just improving, Ryan has been one of the best pitchers in the majors this season.
Coming into the year, the Minnesota Twins had a solid rotation but not a great one. They needed someone to step up and be the ace in a rotation that was lacking one. Fortunately for the Twins it now looks like they have two in veteran Sonny Gray and their young star Joe Ryan.
Ryan has stepped up following a successful rookie campaign in 2022. This is to the delight of the Twins and their fans especially after acquiring and extending Pablo Lopez. Extending Joe Ryan could lock in a strong front two for the foreseeable future in Minnesota.
Ryan's Elevation in 2023
Like I said, Ryan had an exceptional rookie year in 2022. A 3.55 ERA in 147 innings helped to establish Ryan as one of the better young arms in the league. His dominance has continued so far this season.
This dominance is no coincidence. Ryan has made some changes to his pitch arsenal that have helped him elevate.
Adjusting the Arsenal
It is well documented that Joe Ryan has one of the best fastballs in the league. Despite the success with his fastball last year, Ryan did not have a pitch that complimented it. This year Ryan has made some adjustments to the pitch arsenal that have helped him build upon his success last year.
This year Ryan has introduced a split finger fastball into his pitch mix. To this point, the pitch has been a great compliment to his fastball. To make room for the split finger Ryan nixed his curveball and change up while also decreasing the use of his slider. All three of those pitches had positive run values last year making them easy targets for adjustments.
With the introduction of a split finger, Ryan has not significantly altered the frequency with which he throws his fastball. In 2023 he is throwing the split finger 28.5% of the time and his slider and sweeper combine for 12.7% of his pitch usage.
The split finger has been the best secondary that Ryan has had in his career to this point. With a negative six run value it has given Ryan a second dominant pitch. With one elite pitch and a very good secondary Ryan has improved in almost every metric.
2023 Production
If you haven't picked up on it yet, Ryan has been very good this year. He is currently among the favorites to win the American League Cy Young Award.
With a 2.57 ERA and a WHIP under one, Ryan has been a stud on the mound for the Minnesota Twins. One of the reasons he has been able to produce good numbers is his improvement upon an already good walk rate. Ryan walks just over four percent of hitters, which is one of the best rates in all of baseball. Limiting walks has kept Ryan out of trouble.
Ryan has also been excellent when it comes to avoiding quality contact. He has one of the lowest barrel rates in baseball. Despite giving up a fair amount of hard contact, it has mostly been on the ground. Ryan has been excellent at limiting home runs this year.
Perhaps the most impressive number is a 37.5% chase rate. That is good for ninth in all of baseball. It is also almost 10 percent higher that his chase rate from last year. This is a change that adding the split finger should get some credit for.
If Ryan keeps up this level of success he is going to certainly be in the Cy Young conversation at the end of the year.
*These stats were pulled before Ryan's 4 IP 5 ER 3 BB 2 HR outing agains the Astros on Monday night
Lock Him Up
The Twins need to make keeping Joe Ryan in Minnesota a top priority. Minnesota is not a small market but it also isn't a big one. We saw the Twins priced out of signing Carlos Correa twice before his price fell. Locking up young talent is a strategy that will benefit the Twins.
Pre-arbitration extensions have been rare for pitchers, especially those with as much control as the Twins have over Ryan right now. One pitcher who did earn an extension recently is Spence Strider. The Braves signed Strider to a six-year and $75 million extension after a stellar rookie season. Strider now looks like one of the best pitchers in all of baseball.
There are two key differences between Strider and Ryan. For one, as good as Ryan has been Strider is better. Second, Ryan is more than two years older than Strider. Both of those factors play to the Twins advantage.
With all of this in mind, let's think about what a contract could look like for Ryan. The six-year deal that Strider got should be pretty spot on length wise. That would take Ryan through his age-33 season. As far as the money, somewhere in the $65-75 million range sounds right.
A deal like this provides tremendous value for the Twins and offers Ryan long-term financial security, a win-win. This would also secure a duo of Joe Ryan and Pablo Lopez for the foreseeable future.