Feature
Michael Schwimer Talks Big League Advance
A deeper dive into BLA with CEO, Michael Schwimer.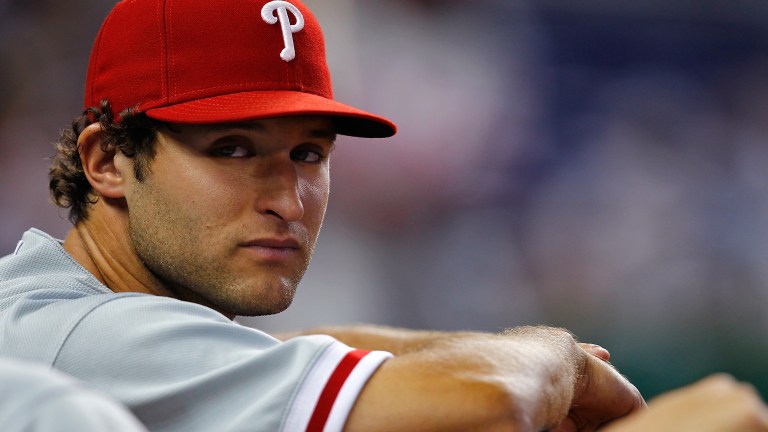 Life is not easy in the Minor Leagues.
Many players struggle to make ends meet, and often have to work other jobs during the season just to put food on the table. For most, the journey to the MLB level is an uphill battle, filled with financial obstacles. Long workdays on game nights, while juggling the difficult decision of pursuing your dream or making a livable wage. It is a tiring and stressful lifestyle that Michael Schwimer, the founder and CEO of Big League Advance, lived himself and is trying to improve.
Big League Advance offers minor leaguers an upfront sum of money in exchange for a percentage of their potential major league earnings. Schwimer, a former Minor League pitcher, sat down with the Just Baseball Show to give some insight on the company that is changing baseball.
Schwimer was a 14th round pick in 2008 and he spent a few seasons in the Minor Leagues until he was called up in 2011. His career was cut short after he suffered a torn labrum, but the memories of watching teammates struggle to get by remain fresh in mind.
"Going to the minor leagues, seeing what that's like, getting paid less than two dollars an hour, watching how teammates live," Schwimer explained. "I wanted to make a change in the Minor League system."
Founded in 2016, Big League Advance (BLA), has already signed 344 athletes to deals. The case for BLA is that the up front money gives players peace of mind and stability in their quest to the big leagues.
Players can use the money to finish school, pay for full-time training, or even to take care of loved ones. Whatever it is used for, this one-time payment goes a long way for many players.
"These players could be so good, and they're out here working as Walmart greeters," said Schwimer. "You are going to lose money during the season, so you have to figure out a way to support yourselves financially. There are players that simply could not, that were excellent players that had to leave baseball because they couldn't support themselves."
The model for BLA is that the player who meets their criteria (which of course Schwimer will not divulge), has the option to take a smaller sum in order to protect a larger portion of their future earnings or a larger sum with a higher percentage of their MLB salary given up. It is up to the players.
"People think players are doing this because they are in desperate need of the money," Schwimer said. "The vast majority of players are doing [these deals] because they want to invest in themselves and improve their careers."
Fernando Tatis Jr. signed with Big League Advance when he was an 18-year-old prospect, in order to afford for better food, full-time training, and an apartment. He has since become a generational talent, notably inking a 14-year, $340 million contract back in February.
The Washington Post's Jared Diamond reported that Tatis owes BLA $27.2 million from his mega-deal. The Tatis deal thrust Schwimer and BLA into the spotlight and subjected them to some criticism, as some questioning the fairness of BLA's business practices. The fact of the matter is that Big League Advance only makes money from MLB earnings, so the majority of the players they sign won't even make them one cent. A risk that Schwimer is willing to take.
"[Around] 80% of players that do deals with us won't pay us back anything, or very very very little compared to what we gave them," said Schwimer.
Only about 10% of Minor League players will ever make it to the show. Most of the players who sign with BLA end up using the money for something that will benefit them later on in life, so it does not necessarily feel like a loss when prospects don't pan out.
Regardless of whether or not a client makes it to the highest level, Schwimer's says that his company has changed the lives of many people. A player could theoretically retire the minute he inks the deal and pocket the money for his family, again a risk BLA must take, but is okay with thanks to the positive returns overall and the comfort in knowing that even a "failed" investment may have granted an athlete financial security.
Schwimer's company is starting to make ripples in the minor league landscape, and it doesn't seem like the baseball player turned entrepreneur is stopping there.
You can listen to the full interview with Schwimer below: