News
Hunter Greene Signs Six-Year Extension With Cincinnati Reds
The Reds have extended 23-year-old Hunter Greene, keeping the young fireballer in Cincinnati through his age-29 season.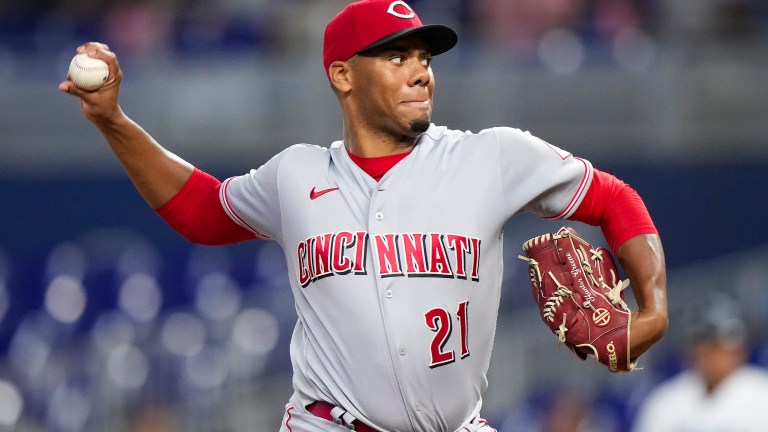 Just before Tuesday's game between the Tampa Bay Rays and Cincinnati Reds, news broke out of Cincinnati. Per Jeff Passan of ESPN, Hunter Greene and the Reds are in agreement on a six-year extension worth $53 million. The deal includes a seventh-year club option for an additional $21 million.
Under the terms of the contract, the Reds have locked up the 2017 second-overall pick through his age-29 season. Greene, Cincinnati's Opening Day starter, is currently sporting a 4.42 ERA, 2.49 FIP, and 11.86 K/9 through four starts in his sophomore season. Anyone who follows the team closely can tell the Reds want Greene in the spotlight, and rightfully so. A well-spoken, bright, thoughtful and compassionate person with a fastball that happens to touch 105 miles per hour is an easy guy to cheer for.
The deal looks like great value for the Reds. Salaries for even slightly below-average pitchers have recently reached $5-$8 million per season, and Greene has the talent to be much more than that. For Greene, this is a chance to stay where he is comfortable and continue to grow as one of the faces of the franchise. It's an opportunity to be part of this rebuild and, hopefully, a piece of something special. Financial security, especially for pitchers, is always important.
For a franchise that has traded away some fan favorites over the past two seasons, this news is a sign of brighter days. Fans no longer have to default to the idea that every talented player will be gone during his arbitration years. As Joey Votto enters the final guaranteed season of his ten-year deal, Greene's contract is now the only guaranteed money on the books, giving the front office no excuses about payroll constraints. How (and how much) they spend is going to be a deciding factor for this team.
The big picture: the Reds are showing they are serious about contending soon. Locking up your Opening Day starter is great, but it's step one. And a step they needed to make, and a step the fan base had to see to reestablish faith. There's still a long way to go, but I expect the Reds to continue to talk with other pre-arbitration players to see if more deals make sense.
Step one: check.