Analysis
How the Cubs Have Gotten off To Such a Hot Start
Players like Nico Hoerner, Cody Bellinger, and Marcus Stroman have helped the Cubs exceed expectations so far in 2023.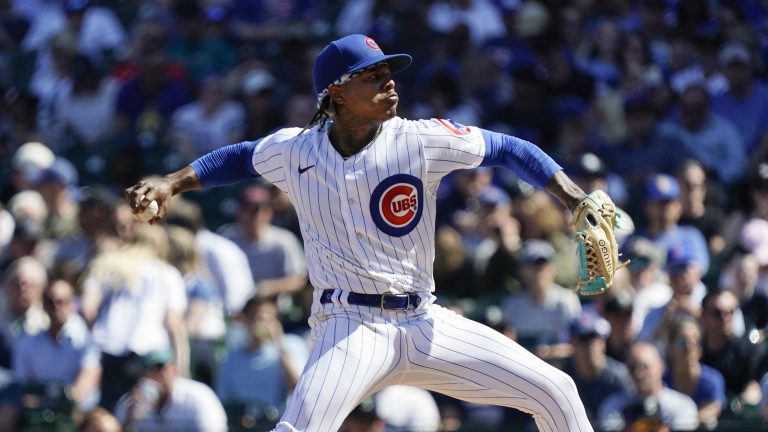 The Chicago Cubs spent years declining after they hoisted the World Series trophy in 2016, but this season, they shot out of a cannon. No NL team has scored more runs than the Cubs, and their pitching staff ranks among the best in the game.
Without many holes in their roster to start the season, is this a team we can count on to make the playoffs and possibly even steal a division title from the Cardinals or Brewers? Let's take a closer look at how the Cubs have managed to play this well so far.
Shining New Additions
Free agency is probably the quickest way to upgrade your roster in the offseason unless you've got an Adley Rutchman or Julio Rodríguez in your back pocket. Contenders are noisier in the offseason, itching to get closer to the World Series, while rebuilding teams get bashed by fans for letting go of fan-favorite superstars. It seemed as if the Cubs were headed in that second direction, but the narrative turned around when Chicago picked up Dansby Swanson and Cody Bellinger.
The 2019 NL MVP, Cody Bellinger, did not resign with the Dodgers after underachieving in 2022. He had posted a slashline of .193/.256/.611 and a 29% strikeout rate over the past two seasons. However, Bellinger has taken advantage of his second chance with the Cubs after signing a one-year, $17.5 million contract. Slugging his way to a .930 OPS with five homers while maintaining a .300 average, he has cemented himself in the everyday lineup. His plus-defense never left him, and he has continued to display his excellence in the outfield and on occasional days at first base.
It's clear Bellinger has made some adjustments at the plate, having decreased his strikeout rate by 13 points while increasing his walk rate by three. His 152 wRC+ is third on the team, proving to Chicago fans he's worth every penny of his contract. He could be in line for a big extension with the Cubs or a new deal from another club next season.
Meanwhile, one of the biggest names to change jerseys in the offseason was former World Series Champion shortstop Dansby Swanson. Adding Swanson didn't just add a superstar to the lineup, but it gave the Cubs one of the most talented middle infields in baseball by pairing Swanson with Nico Hoerner. Swanson inked a 7-year, $177 million contract with Chicago, breaking the hearts of Braves fans but quickly becoming a fan favorite with the Cubs. He is hitting .274 with a .396 OBP in his first 22 games.
Swanson has found a home hitting second in the order thanks to his strong plate discipline and ability to see pitches. His team-leading 17 walks are sixth in the league, earning him the 13th-highest OBP in the NL. He is doing his job to get on base for the bigger bats behind him, such as Bellinger, Ian Happ, and Patrick Wisdom. On the downside, Swanson has also racked up his fair share of strikeouts; he is tied for second-most on the team with 24.
Lightning in the Lineup
There's a lot going right for the Cubs, and a strong offense is playing a huge role in their success. The Cubs' offense ranks first in the NL in runs per game (5.65), second in batting average (.276), and second in OPS (.790) thanks to hot starts from Nico Hoerner, Patrick Wisdom, Cody Bellinger, and Dansby Swanson.
Hoerner has been the MVP of the team, and it's not even a question. He currently ranks fifth in the NL in runs (20), third in hits (35), second in stolen bases (10), and fifth in batting average (.340). His speed adds to his defensive ability at second base too, where he now plays after Dansby Swanson came to town. Hoerner and Swanson's ability to get on a base while periodically presenting some power is a lethal setup for manager David Ross.
Patrick Wisdom is another Cub off to a hot start, ranking third in the league in home runs (9) and fourth in slugging (.639). His 36.7% strikeout rate has been his kryptonite throughout his career, but he's balancing it out with power. Wisdom could possibly hit 30 home runs this season if he keeps it up. He is one of those guys for whom you just have to take the good with the bad, as he leads the team in both strikeouts (30) and RBIs (18).
Finding a home in the order behind Hoerner and Swanson is Ian Happ. He's looked more than comfortable at the plate, producing a .293/.404/.476 slashline, along with 16 walks. Happ is second on the team with 11 extra-base hits, displaying his power and ability to drive the ball into gaps. With Hoerner and Swanson getting on base ahead of him, Happ's nine doubles have helped the Cubs score plenty of runs this season.
Injuries are an unavoidable part of baseball, so the next big question the Cubs need to ask themselves is whether they have the depth to compete if they lose some players to the injured list. One name to keep an eye out for is infielder Matt Mervis, currently at Triple-A Iowa for the Cubs. Yet to make his major league debut, Mervis has excelled in the minors to start the year with a .402 OBP, five home runs, and 21 RBIs in 19 games. His impressive 19% strikeout rate is nearly identical to his 17% walk rate, which will put a smile on the face of any major league manager.
Bumpin' on the Bump
The fact that the Cubs acquired a former MVP and a couple of World Series Champions for the offense this offseason makes it very easy to overlook what has been a dominant pitching staff in Chicago. They have the lowest starter ERA in the NL, and their bullpen has been solid. The Cubs have two starters who rank in the top 10 in the NL for ERA: the veteran Marcus Stroman and the younger Justin Steele.
Justin Steele is creating a nice narrative for himself, with a perfect 4-0 record through five starts this season. He currently holds the fourth-lowest ERA in baseball (and the lowest in the NL). Steele won't blow you away with high strikeout numbers (he has 29 Ks in 30 IP), but his pitching arsenal is good enough to avoid barrels; he has the seventh-lowest hard-hit rate at 28%.
He has been dominant since July 22 of last year, with the lowest ERA in the majors (min. 50 IP) and a 1.07 WHIP and 10.2 K/9 since that date.
The ace going into the season, Marcus Stroman, has been nothing but a nightmare for hitters, posting a 2.17 ERA. He has held opposing hitters to hit just a .175 average against him. Stroman has had a sub-four ERA in seven of his nine seasons in the big leagues and hasn't had an ERA above four since 2018, giving Cubs fans hope he still has gas in the tank. The StroShow has successfully limited damage from opponents, allowing just six XBH this year thanks to his signature running sinker. His 59% groundball rate is the sixth-highest in the sport.
Every success story in baseball requires a veteran to get hot, and for the Cubs, 10-year veteran Drew Smyly is that guy. A soft-tosser, Smyly throws a flaming 88-mph cut fastball and a 91-mph sinker, and he has induced one of the lowest hard-hit rates in the league. In a league where mid-to-high-90s fastballs are becoming an expectation, Smyly has developed a mentality of "if it ain't broke, don't fix it," earning himself a 3.13 ERA through four starts.