Analysis
Gunnar Henderson Has the AL Rookie of the Year Locked Up
After a rough start to the season, Baltimore Orioles shortstop Gunnar Henderson has all but locked up the AL Rookie of the Year.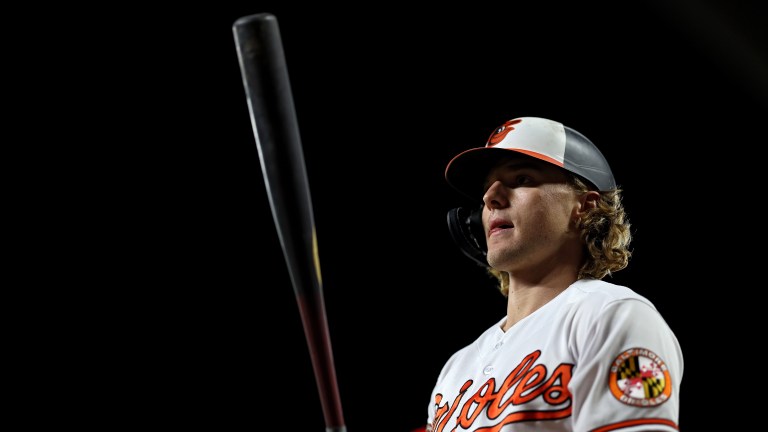 Coming into the season, there was a clear-cut favorite to win the AL Rookie of the year. Gunnar Henderson was the odds on favorite, just as he is now with the season coming to an end.
However, that was not the case the entire season.
To open the year, Henderson was off to a particularly rough start. On June 1st, Henderson was hitting .201/.332/.370 on the season with a 99 wRC+. His ability to draw walks allowed him to remain somewhat productive but he was not living up to the hype.
A lot of people were out on Henderson as a Rookie of the Year candidate when June rolled around. His odds sky rocketed to over +2000 (briefly) and most were just hoping he could salvage something and provide a glimpse into what he could be.
Now in September we can all say that he has done much more than that. The sports books have pulled the odds for AL Rookie of the Year which would indicate that they believe the race has been decided.
Since June 1st, Gunnar Henderson has not only been the best rookie in the American League but one of the best players in all of baseball. Since that date, he is hitting .281/.327/.541 with a 135 wRC+. You can tack on 22 home runs, and 67 RBIs to that as well.
On top of the offensive numbers, he has played good defense at shortstop as well. He is tied for seventh in defensive runs saved at short stop (at least 500 innings) with Willy Adames.
Every player ahead of him has played at least 880 innings logged at short stop compared to Hendersons 560 innings.
One trait that has allowed Henderson to accumulate so many defensive runs saved is his howitzer of an arm. Among infielders he has the fifth fastest average velocity at 90.4 MPH. There are times Henderson doesn't always make the cleanest plays on defense, but his arm often makes up for it.
This season, Gunnar Henderson has proved that he is one of the best players in baseball. He ranks 25th in fWAR among qualified hitters with 4.5. His 124 wRC+ puts him in a tie for 33rd in baseball. Henderson has also hit 27 home runs which leads all rookies and puts him in a tie for 28th overall.
If none of that convinces you that Henderson is the AL Rookie of the Year, the nail in the coffin should be the WAR argument. Henderson has almost two more fWAR than the next closest American League rookie hitters (Zach Gelof and Josh Jung) and a one and a half fWAR lead over Guardians pitcher Tanner Bibee.
My final note on Henderson and the AL Rookie of the Year race is what could have been. The race that could have been but didn't happen. There are a number of rookies who are not in the conversation due to injury. Namely, Royce Lewis and Josh Jung who missed significant time.
Zach Gelof in Oakland has also accumulated 2.8 fWAR in just 63 games.
If all of the aforementioned names would have gotten to 125 games played and had Bibee got to 160 innings, this could have been special. Henderson still would have made it tough not to vote for him but it would have been fun to watch.
With the AL Rookie of the Year all but decided, Gunnar Henderson is going to be good for a long time.