Analysis
Giants And Dodgers Feeling Pressure Before Game 3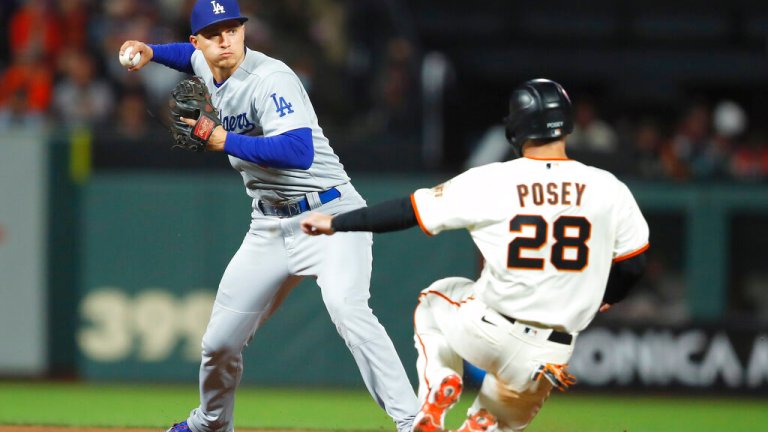 The NLDS between the Giants and Dodgers got off to a riveting start this weekend. The arch rivals split the first two games of this epic matchup, setting the stage for an iconic series.
The Giants took Game 1 in dominant fashion, blanking the Dodgers and hitting three home runs in the process. The Dodgers struck in Game 2 thanks to an offensive explosion that they desperately needed.
Now the series shifts to Los Angeles as these two juggernauts search for an advantage.
One would think the team that will be feeling the pressure most has to be the Giants. The possibility of an elimination game at Dodger Stadium should terrify San Francisco, while a win in Game 3 means the worst case scenario is they get a decisive Game 5 at home.
However, they are facing the Dodgers who always carry a ton of pressure with them. Anything short of a World Series is a disappointment for LA and they have never been more loaded. Imagine the letdown if they come up short after trading for Trea Turner and Max Scherzer.
At least the Giants can fall back on the "we were never supposed to be here" thing. The Dodgers would just have yet another year of coming up short after mercifully clearing the final hurdle last year.
The circumstances set up a pivotal Game 3 with the series hanging in the balance.
Giants And Dodgers Starters
Dodgers Trust In Max
Speaking of Scherzer, he has a major task ahead of him on Monday night. He came up short in the Wild Card Game as he worked just 4.1 innings and left in a tie game. Scherzer allowed three hits, a run and three walks while striking out just four in his outing.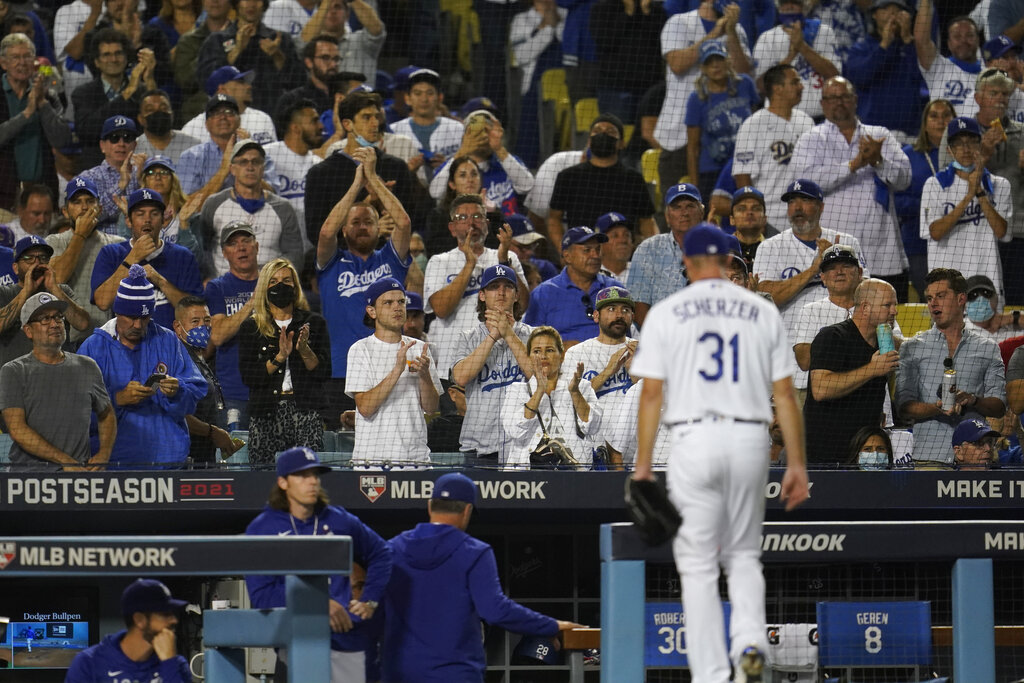 Scherzer was solid, but the Dodgers did not trade for Max Scherzer for him to be solid and especially not in a one-game playoff for their lives. They will need three-time Cy Young Award winner Max Scherzer on Monday if they are going to push their arch rivals to the brink.
The scary thing for Los Angeles is that start was part of a trend for Scherzer over his last three starts. Before the Wild Card Game, he allowed 11 runs on 17 hits in just 10.1 innings in his final two starts of the regular season.
He had allowed just seven runs in his ten starts prior to that stretch.
Facing Mad Max in October is a terrifying task for any team. He enters Monday with a 3.33 ERA, 1.14 WHIP and 141 strikeouts in 116.1 innings in his Postseason career. Having to get past him to gain an advantage in the series seems like a nearly impossible ask.
Wood's Revenge Game
On the other side, it will be former Dodger Alex Wood on the mound for the Giants. Wood, as with so many others through the years, has had a revitalization with the Giants. After posting 5.80 and 6.39 ERAs in his last two seasons, Wood put up a 3.83 ERA (3.48 FIP) 1.18 WHIP and 152 strikeouts in 138.2 innings.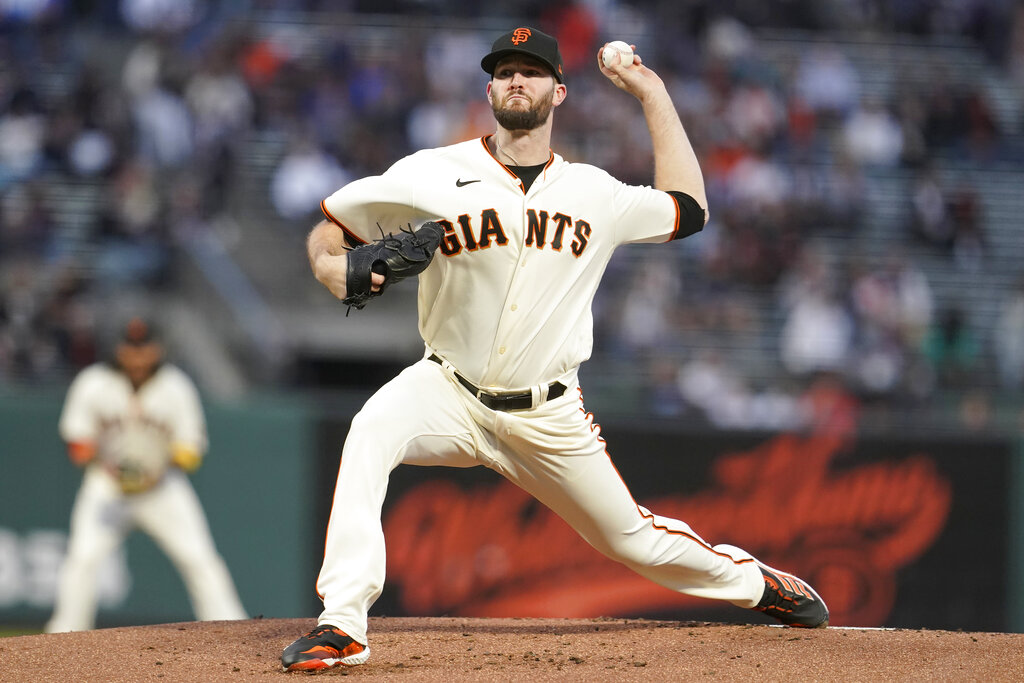 He did it by sticking to a three pitch mix–sinker, slider, changeup–and ditching his fastball and curveball. Wood got back to his sinker as his primary pitch and the results have paid off. He also upped his slider usage from 28.7% in 2020 to 31.6% this year.
Wood has had success against his former team in eight games (six starts) in his career. He has a 3.12 ERA, 1.26 WHIP and 42 strikeouts in 40.1 innings pitched. This will be the first time Wood faces LA in the Postseason as all of his appearances in October have come with the Dodgers.
Deciding Factor Between The Giants and Dodgers
LA's offense finally broke out in Game 2 after a rough end to the year. The team has not been the same in the absence of Max Muncy and the Giants handled them with ease in Game 1.
Finding a difference between the Giants and Dodgers has been tough, but if LA can sustain their offensive breakout it could spell trouble for San Fran. If they revert back to the type of at bats we saw in Game 1, it could lead to the Giants regaining control of this series.
A key factor in keeping the offense hot is Cody Bellinger, who struggled all season long. Bellinger had the big hit in Game 2 that put the game out of reach. If he finds something that the Dodgers were missing all season from him, they become even more dangerous than they already are.
This series is currently hanging in the balance and one team needs to find an advantage. Game 3 serves as a chance for both teams to find one and put their rivals on the brink of elimination.
It is the cruel reality of the Division Series that after three games you are one game from elimination. It is even crueler for the Giants and Dodgers, two teams who had 213 combined regular season wins.
If the Dodgers' offense goes quiet again, it becomes really difficult for them. Even though they have Scherzer pitching, the Giants' offense is more than capable of making him pay for one mistake. They are also capable of forcing a high pitch count, which could force an early move to the bullpen.
I wrote after last game that "whether the Dodgers awoke a sleeping giant or this was just a one-night breakout will determine the outcome of this series." That is why it all comes down to the Dodger offense. They will either put the pressure on their pitchers to be perfect or on the Giants lineup to outscore them.
Basically, the Dodgers are in control of how this goes. Either the offense stays hot for the rest of the series, or they come up short yet again.
Having that kind of control sounds nice, but it comes with a whole lot of pressure.
We will find out tonight who can find an advantage in this clash between juggernauts.