Analysis
Five Players That Could Make Their First All-Star Teams in 2023
These five players could head to Seattle in July to make their first appearances in the Midsummer Classic.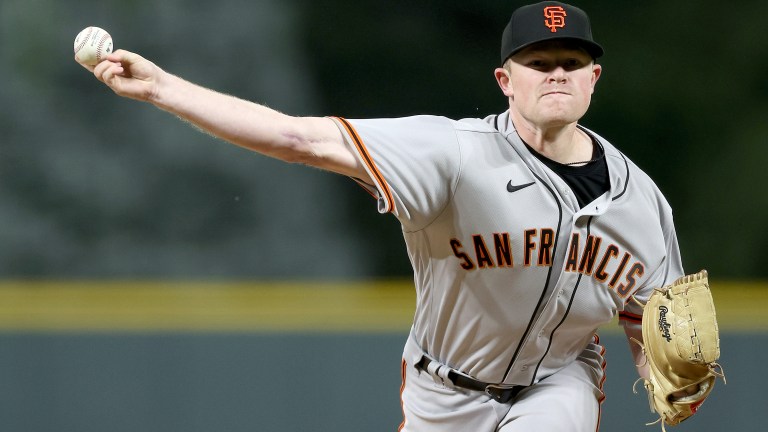 At the 2022 All-Star Game in Los Angeles, 37 players made their All-Star debuts.
Young stars like Julio Rodríguez and Shane McClanahan highlighted the group of first-timers and set the stage for more young talent to be on display this upcoming summer at T-Mobile Park.
Top prospects like Adley Rutschman, Michael Harris II and Steven Kwan debuted in 2022 and put on outstanding performances — but none were named All-Stars. With players of that caliber returning for their sophomore seasons, we should get another large list of first-time All-Stars in 2023.
In this article, I will look at five players who could head to Seattle in July, but I won't have any second-year players like the trio above. That means names like Spencer Strider, Jeremy Peña, Oneil Cruz and Félix Bautista are off the table, although all four could make their All-Star debuts this summer as well.
Yandy Díaz
2022 Stats: 558 PA, .296/.401/.423, .366 wOBA, 9 HR, 57 RBI, 146 wRC+, 3.8 fWAR
2023 Steamer Projections: 641 PA, .282/.379/.422, .354 wOBA, 14 HR, 62 RBI, 138 wRC+, 4.0 fWAR
Díaz may have been the most underrated player in the majors in 2022. Despite hitting just nine home runs, the 31-year-old ranked in the top 10 in wRC+ among all qualified hitters.
Alongside a 95th percentile hard-hit rate, Díaz put up a 97th percentile walk rate and 98th percentile strikeout rate. By combining elite plate discipline with some of the best-batted ball numbers in MLB, the Rays' third baseman emerged as one of the top hitters in the sport.
While Díaz may not put up gaudy home run totals or monster barrel rates due to a 7.7° average launch angle, he should be a contender to represent the American League in Seattle.
Of course, he's going to have to compete with the likes of Rafael Devers, José Ramírez and Alex Bregman to get there, but his second half in 2022 may have shown an attempt to tap into his power a little bit more often — which could help his All-Star case.
In the final 53 games of the season, Díaz slugged .471, boosting his isolated power to .173. He also hit the ball in the air about 10 percent more often, suggesting that he was making a conscious change to his swing. If you take his second-half numbers and adjust them over a 162-game season, he becomes about an 18-homer player, which might put him on the level of the AL's elite.
However, Díaz's defense is another factor that could hold him back from making the Midsummer Classic. Despite how good he is at the plate, his overall WAR numbers take a hit from his below-average play at third.
Alex Lange
2022 Stats: 71 G, 63.1 IP, 3.41 ERA, 3.25 FIP, 1.23 WHIP, 30.3 K%, 11.4 BB%, 0.7 fWAR
2023 Steamer Projections: 65 G, 65.0 IP, 3.61 ERA, 3.60 FIP, 1.31 WHIP, 25.8 K%, 10.6 BB%, 0.4 fWAR
Former Tigers closer Gregory Soto made the last two All-Star games as Detroit's representative. But now, with the lefty in Philadelphia, Lange is set to take over as the go-to option in the bullpen.
While Lange may benefit from the Tigers lacking any slam dunk All-Stars on the roster, he certainly has the chance to become one of the top relievers in baseball.
The 27-year-old was the best swing-and-miss pitcher in the majors in 2022, finishing in the 100th percentile in whiff rate. He was one of just two pitchers to feature multiple pitches with a whiff rate higher than 50 percent: his curveball and changeup.
His projections for the upcoming season may not inspire a ton of confidence in Lange becoming an All-Star, but the former first-round pick profiles as a pitcher that could explode onto the scene if he improves his control and figures out how to play his sinker off his two offspeed pitches.
He already limits hard contact at an elite rate in addition to getting a ton of swings-and-misses.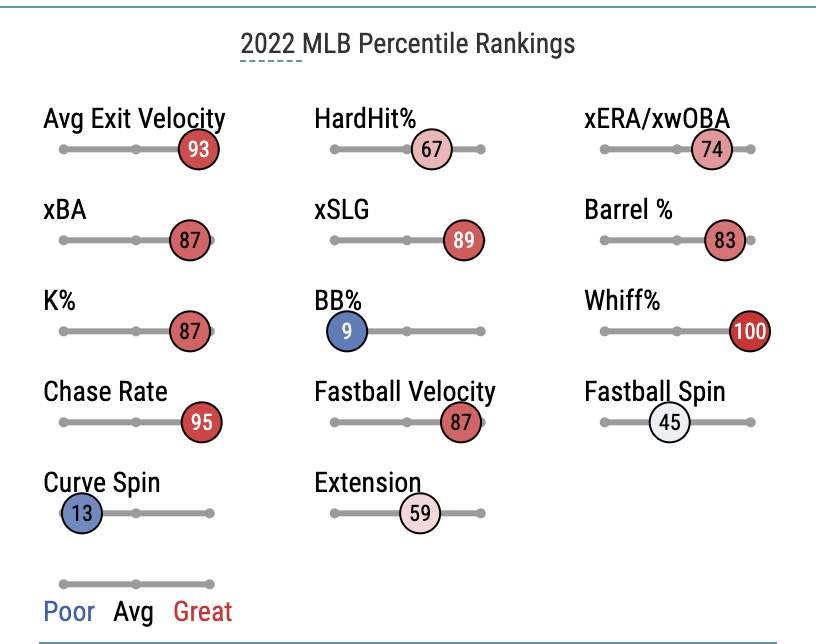 His sinker had a +6 run value last year. Opponents slugged .419 against it and only whiffed 12.9 percent of the time. If he can improve that pitch, he would have one of the best arsenals in all of baseball.
If he does improve one or both of his weaknesses in 2023, it will likely be Lange against one of his Tigers teammates for a spot in the All-Star game. While Riley Greene, Javier Báez and Spencer Torkelson all could pop and earn the berth, Lange has the makings of a great end–of-game option in Detroit and is my early pick to go to Seattle.
Logan Webb
2022 Stats: 32 G, 192.1 IP, 2.90 ERA, 3.03 FIP, 1.16 WHIP, 20.7 K%, 6.2 BB%, 4.2 fWAR
2023 Steamer Projections: 32 G, 193.0 IP, 3.78 ERA, 3.53 FIP, 1.30 WHIP, 20.3 K%, 6.7 BB%, 3.0 fWAR
Webb comes into 2023 off an 11th-place Cy Young finish and a season in which he posted a career-best in innings pitched, ERA and HR/9 (0.51).
In each of the last two seasons, the top pitcher from the San Francisco Giants — Kevin Gausman and then Carlos Rodón — was named an NL All-Stars. Well, this coming year, Webb will take over as ace of the Giants' staff and look to continue the trend that Gausman and Rodón started.
Like Lange, Webb's projections don't quite look like that of an All-Star, but projection systems don't love pitchers that profile as hard-contact limiters — see Alek Manoah's projected 4.03 ERA.
But Webb's past two years tell us that he belongs in the All-Star conversation. He's thrown 340.2 innings in that time, with a 2.96 ERA, 2.90 FIP and a 6.1% walk rate.
His sinker and slider had run values of -9 and -12, respectively, and both pitches help the 26-year-old generate a 56.7% ground ball rate. Webb profiles similarly to Framber Valdez. They finished first and second in groundball rate, top-five in HR/9 and posted similar strikeout and walk rates in 2022.
While Webb will likely deserve to be in Seattle on merit alone, it helps his case that the Giants lack a guaranteed All-Star. Joc Pederson was the only position player on the roster to make the All-Star team last season.
If Webb can repeat the performance he's put up the last two years, there may not be anyone more likely to make their All-Star debut in 2023 than he.
Sean Murphy
2022 Stats: 612 PA, .250/.332/.426, .331 wOBA, 18 HR, 66 RBI, 122 wRC+, 5.1 fWAR
2023 Steamer Projections: 563 PA, .245/.327/.435, .332 wOBA, 21 HR, 72 RBI, 112 wRC+, 4.1 fWAR
Since becoming a full-time catcher in 2020, Murphy ranks second in fWAR (10.0), sixth in home runs (42), fifth in wRC+ (115), seventh in wOBA (.326) and ninth in defensive runs saved (13) among backstops.
While there have only been two All-Star games during his MLB career, Murphy probably should have been at one of them.
Now that he plays in the National League, however, Murphy may have more competition behind the plate. Between J.T. Realmuto, Will Smith and brothers Willson and William Contreras, an All-Star nod will be tough to come by.
But like Díaz, Murphy's second half may provide the blueprint for an All-Star in the making.
In the final 65 games of 2022, Murphy posted a 140 wRC+, fueled by some better swing decisions at the plate. He increased his walk rate from 6.8% in the first half to 12.1% in the second half, and he dropped his strikeout rate from 22.1% to 17.9%. The results? A .363 OBP and a .449 slugging percentage.
Murphy hits the ball extremely hard, and in the second half of last season, he improved his plate discipline and dropped his outside-the-zone swing percentage.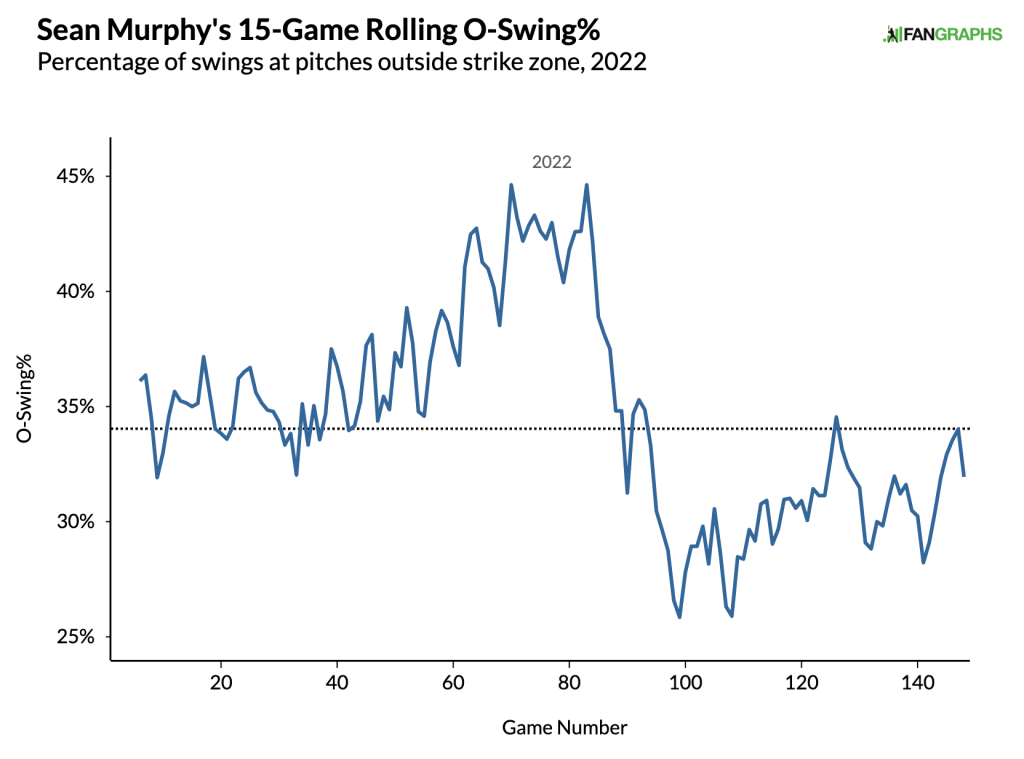 While his projections have him performing worse at the plate in 2023 than last year, I think it's reasonable to expect him to pick up where he left off at the end of 2022.
If he can do that and maintain his high level of defense while learning a new pitching staff, Murphy could edge out Realmuto for top NL catcher honors.
Eloy Jiménez
2022 Stats: 327 PA, .295/.358/.500, .370 wOBA, 16 HR, 54 RBI, 144 wRC+, 1.7 fWAR
2023 Steamer Projections: 613 PA, .272/.330/.493, .355 wOBA, 32 HR, 96 RBI, 133 wRC+, 2.7 fWAR
Jiménez could be one of a few different White Sox to make their first trip to the All-Star game in 2023. Cases could be made for both Dylan Cease and Luis Robert, but I wanted to focus on Jiménez, who — like Robert — may have already made his first Midsummer Classic if it weren't for injuries. (Cease may have been the most egregious snub last year and should be one of the more obvious additions to the AL squad in '23.)
After missing more than 10 weeks of the 2022 season, Jiménez returned in July and proceeded to put together arguably the best stretch of his career. The 26-year-old slashed .305/.372/.523 with a 154 wRC+ for the rest of the season. He also improved both his walk (9.0%) and strikeout (21.5%) rates from his career totals.
After he primarily served as the DH down the stretch, there should be room for him to stay there in 2023. With José Abreu moving to the Houston Astros, Andrew Vaughn should move to first base, but Chicago still has enough capable outfielders to keep Jiménez in the DH spot.
If healthy, Jiménez may not have too much competition for the DH spot on the AL All-Star roster. With Yordan Alvarez projected to play left field this season to make room for Michael Brantley, Shohei Ohtani may be the only other primary DH in the running.
Of course, 'if healthy' will be the question for a player that has only played in 139 games the last two seasons. However, with role certainty and the ability to just focus on his at-bats, Jiménez could be one of the breakout stars of 2023.