Analysis
Detroit Tigers Trade Deadline Guide
If Detroit Tigers GM Scott Harris is serious about establishing a new culture through a rebuild, expect them to be sellers at the deadline.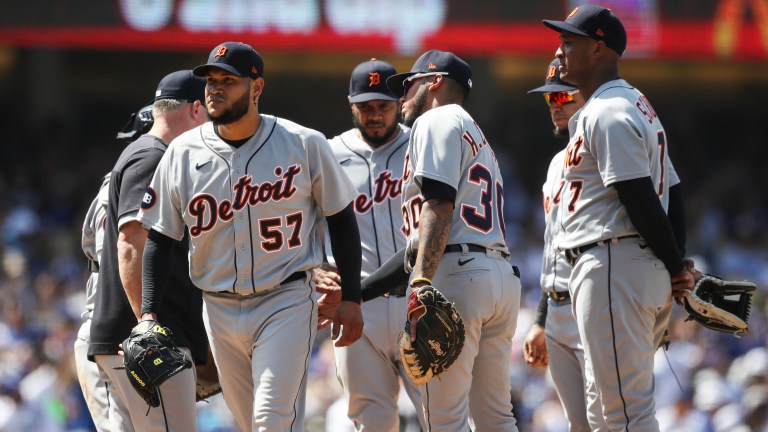 Before I dive into all the players and scenarios, let's face some facts. The Tigers are hanging around in striking distance of the division, but will not be buyers at the deadline. Sure, they are getting healthy and that will improve the roster, but too many holes and questions still exists.
One thing to keep in mind when considering this trade deadline – Scott Harris did not draft or sign the majority of these players. He does not have blind loyalty to this roster. With that being said, do not be surprised if a younger player who looks to be part of the future is traded.
Harris is going to want to build his team, his way. Certain players will not fit the type of skillset Harris is looking for. The farm system ranked 25th before the season according to MLB Pipeline, and I do not think it's jumping up that list mid-season.
We have seen the minor league deals, waiver claims, small trades, and other roster tinkering already. It has become clear that Harris isn't satisfied with the talent level, and, well, can you blame him?
Now for the fun part. Let's dive into the names who could be traded.
2023 Trade Deadline Candidates
2023
2024
2025
2026
2027
Notes
Javier Baez
$22,000,000
$25,000,000*
$25,000,000
$24,000,000
$24,000,000
* Player Option

10 Team No Trade
Eduardo Rodriguez (Injured)
$14,000,000
$18,000,000*
$16,000,000
$15,000,000
FA
* Player Option

10 Team No Trade
Matt Boyd (Injured)
$10,000,000
FA
Michael Lorenzen
$8,500,000
FA
Jose Cisnero
$2,287,500
FA
Chasen Shreve
$1,250,000
FA
Jason Foley
$726,200
Pre-Arb
Arb 1
Arb 2
Arb 3
Alex Lange
$726,000
Pre-Arb
Arb 1
Arb 2
Arb 3
Jake Rogers
$726,000
Arb 1
Arb 2
Arb 3
FA
Spencer Torkelson
$723,100
Pre-Arb
Pre-Arb
Arb 1
Arb 2
Will Vest
$720,000
Pre-Arb
Arb 1
Arb 2
Arb 3
Numbers from Spotrac
A couple names might surprise you, more on that later. Maybe you are yelling "NO ONE WANTS JAVY!" Which is fair. Just hang in there, this is just a thought exercise.
The Javier Baez Situation
At the time Baez signed with the Tigers, most fans already did not like the deal. A six-year, $140,000,000 contract for a free swinger who's bat speed has been the only thing that's bailed him out throughout his career. Bat speed that will continue to decline the older he gets.
Plus defense at short has kept his fWAR afloat, but his approach at the plate and decline in power makes this deal unlikely, if not impossible to move. Before you ask, no he's not going to opt out after this season. The options become: play out the contract, eventually cut bait with a release, or trade him and eat salary. Let's do the last option, even if it is unlikely, just for fun.
I do not usually propose specific names, but because this deal is so unlikely lets get weird. Call up the Marlins, who need a catcher and a shortstop, and send them Baez and Rogers for Avisail Garcia. Garcia has been miserable and is set to make $12,000,000 per year through 2025. The former Tiger can fill in for the time being, but would likely be released before the end of the deal.
The Tigers would have to eat some salary on the Baez deal, but get out of paying the full amount in 2026 and 2027. The Marlins get a shortstop and catcher, and the Tigers get rid of the last reminder of Al Avila's poor free agency moves.
The likelihood of this happening is slim, which goes to show how hard it is to move off Baez and his contract. Either way, the Tigers will be stuck paying him for years to come. More likely than not, you just have to cross your fingers, close your eyes, and hope he doesn't swing on a slider until after 2027.
Rotation Pieces
Travel back in time one year and tell yourself Eduardo Rodriguez would be one of the top arms on the market. Sounds crazy, right? Well, here we are. E-Rod was off to a fantastic start before an injury sidelined him for the past month. Luckily, he's making rehab starts and very much is in play to be moved at the deadline.
Working under the assumption that Rodriguez will use his player option to become a free agent after this season, teams might view him only as a rental. The other side of the coin, if he comes back and does not look like himself, and opts into his contract, the acquiring team has him for three more years at $49 million. Oh yeah, he has a 10 team no trade clause.
The good news for Detroit, it's a sellers market. Very few starting pitchers the caliber of E-Rod or better will be available. Harris needs to take advantage, and capitalize bringing back a return that will boost their farm. Baltimore and Arizona need a starter and are oozing with young talent. Braves, Dodgers, and Angels can never be ruled out.
Michael Lorenzen seems like the second starter to be moved. A veteran on a reasonable, expiring deal who can help get you to the playoffs, and fill out the bullpen in the playoffs when you shorten the rotation. This signing is looking better and better considering how desperate teams are for pitching. There should be plenty of interest, and a decent return coming back for Detroit.
Lastly, Matthew Boyd. At the time of writing this, the extent of his injury on June 26th is unknown. Similar to Lorenzen, Boyd can eat some innings, provide some depth, and serve as a lefty teams are always looking for. The return would not be great, but a flyer prospect can never hurt in this situation.
Bullpen Options
Generally speaking, bad teams should usually look to move their productive bullpen pieces. I think this is the case for the Tigers as well. Pitching Coach Chris Fetter and the front office have shown the ability to identify bullpen options and get the most out of them. That alone makes moving a couple arms easier to stomach.
The two big names are Jason Foley and Alex Lange. Both relatively young, with team control, and productive. I could be talked into keeping one, but not moving either is more difficult. Detroit does not have many areas of strength, and depth, so why not trade from the one you have.
The return for Lange would be higher, but do not sleep on Foley. With few truly impact players to trade, and Harris looking to establish his own farm system, these two could bring back an impactful return.
In my opinion, Will Vest is in the next tier, with Jose Cisnero and Chasen Shreve in a third tier. I'd expect a typically bullpen trade for at least two of these pitchers – a return of a teenagers (lottery tickets) or a prospect the Tigers view as undervalued. Either way, more opportunities to stack the back-end of the farm system.
Surprise Candidates
Like I mentioned before, Scott Harris did not draft or sign the majority of this roster. He has his own idea of the ideal players and skillsets. It's possible some of the pieces we view as the future, he does not.
Jake Rogers is solid behind the plate, calls a great game, and brings power with multiple years of control. You might not think of him as a trade candidate, but with the catching market so thin, you could probably get a decent enough return to make it worth the trade.
The big name here is Spencer Torkelson. The former first overall pick has had his ups and downs, and has yet to live up to his draft stock. Although I still believe in Torkelson, the sample size or mediocre play is growing. Teams would still value him pretty highly, hoping a change of scenery and a tweak here or there can unlock his potential.
This type of trade is one that could come back to bite you and comes with risk. If Harris is not sold on Torkelson reaching his ceiling, trading him before his value potentially drops further could make sense. Unlikely, but a non-zero chance.
Conclusion
Let's sum it up. Baez is more likely staying put, but some wild deals and other bad contracts give a slimmer of possibility he can be dealt. Rodriguez and Lorenzen are as good as gone in my eyes, and should bring back a return that can change the farm system for the better. Either Lange or Foley are moved, along with another bullpen piece.
Injuries really derailed the season before we had a clear picture what this team could be. I think the future is not as murky as some may think, but Harris has his work cut out for him. Although the team is still technically in contention, Detroit will take advantage of how few sellers there are and look towards strengthening the farm system and future. I know, I know, we are all sick of the rebuild. Harris needs time and opportunity to construct his own team. This deadline is step one.