Analysis
Detroit Tigers Offseason Outlook
The Detroit Tigers took steps to contend last offseason, but fell apart in 2022. What can they do to turn things around moving forward?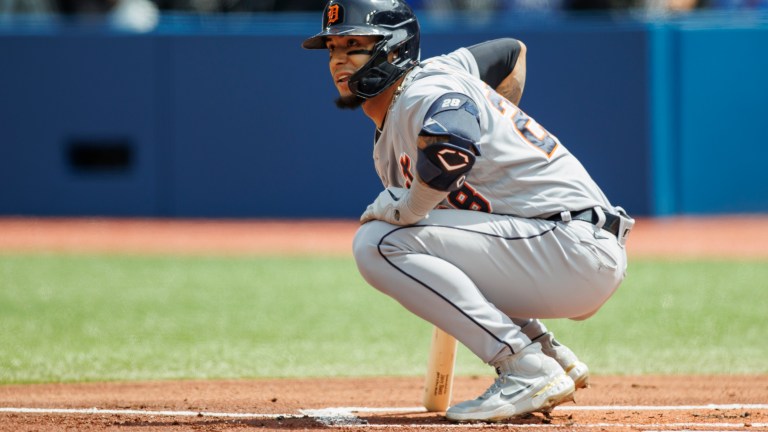 Detroit sports fans deserve a break. Last offseason Detroit signed a couple big ticket free agents, made a few trades, and had a youth movement that invigorated excitement and belief around the city. The rebuild was finally over and the team would turn a corner towards becoming a playoff contender.
Instead, the team fell on their face. Everything that could go wrong went wrong. Injuries, players disappearing from the team, rookie struggles, Javier Baez and his career-long struggle with pitches out of the zone. The Tigers finished the season 66-78, one game above the last place Royals in the AL Central. Step one of breaching the rebuild looked more like a team that needs to restart a rebuild.
In August the Tigers organization decided a change was needed, moving on from General Manager Al Avila. A move that was necessary as the fanbase and ownership, rightfully so, lost confidence in Avila. Detroit had their first "win" of the new era hiring Scott Harris from the San Francisco Giants to stir the ship. With yet another difficult offseason ahead, what do the Tigers need to do in order to get the team back on track?
Solidify the Catcher Position
A 66-win team probably has bigger issues than catcher, right? Yes, but 2023 is probably not the year the Tigers return to the playoffs. A roster that is due for plenty of turnover over the next season or two needs to establish something stable.
Detroit has invested high draft picks into their starting pitching with young arms such as Tarik Skubal, Casey Mize, Jackson Jobe, and several others. How these pitchers develop over the next couple of years likely determines the ceiling of the Tigers and the timeline of when Detroit can expect to return to the postseason. Investing into a catcher that can grow with, and help lead, this young pitching staff could be a huge difference in how the Tigers future looks.
Bringing in Tucker Barnhart was a smart move prior to the 2022 season. The veteran, defense-first, catcher had his worst season at the plate and underwhelmed behind it too. At 31 years old and set to hit free agency, the Tigers likely look elsewhere. Perhaps the plan is to stick with Eric Haase until Dillon Dingler is ready. Not a bad plan, but a plan that easily could turn out poorly.
While the bat will leave more to be desired, Austin Hedges is a great defensive catcher with experience and has helped the always-successful Cleveland pitching staff succeed. Christian Vazquez is a proven winner and also set to hit free agency. Even if the Tigers are in another variation of a rebuild, spending at catcher to help ensure the young staff has the best chance to succeed should be a high priority.
Give Different Young Players a Chance
The Tigers have given chance after chance to players like Victor Reyes, Harold Castro, Willi Castro, and Daz Cameron. Sure, each has had their moments, but all come with limited ceilings. Detroit has used rebuilding seasons to give these players, and many others, an opportunity to show if they could develop into starters.
Each of these players are still under team control and could return at a relatively cheap price. How does that really help this team now and moving forward?
The sample size is large enough to come to the conclusion that they will likely not be more than bench bats. Why not give these at-bats to other players with more intrigue and upside. Take a chance on a non-tender candidate or waiver pick up. Give Kerry Carpenter and Ryan Kreidler a fair shot to prove what they could be. See if Akil Baddoo was a flash in the pan or a player that can factor into the future.
With a couple of contracts already looking to carry a negative value, especially Baez, cheap talent will be even more important for the Tigers. A year ago, I would have said the "try a few young guys and see who sticks" was a strategy the Tigers were ready to move on from. Well, in a way, they are back to square one.
Trade Away At Least One Veteran
Ok, I know what you are saying. You think this is too obvious, right?
Honestly, the time to move a couple of pieces would have been at the past deadline. Unfortunately, the majority of the players that are coming to your mind underperformed to the point that their value was simply too low. Robbie Grossman was the notable player who was dealt.
Jonathan Schoop is the most obvious name that comes to mind. He enters 2023 on an expiring deal carrying a $7.5 million hit. The bat really struggled last year while the glove graded out as the best defensive second baseman in the league, according to outs above average.
The Tigers would be selling low, and maybe holding on until the deadline is a better move. My question is, are you willing to roll that dice or take what you can get now? Either way, the return would likely be underwhelming.
Andrew Chafin (2023 player option), Jose Cisnero, Joe Jimenez, and Gregory Soto could all bring back something of value. Jimenez showed strides in 2022 and Soto earned another All-Star appearance. I just keep coming back to "do you trust either of these pitchers?" Soto is not reliable enough to be a closer in my option. With the direction of the Tigers, might as well see what you can get.
This offseason is drastically different than most had anticipated in March. While it is different than the expectation, it's rather familiar to loyal fans. Detroit has great baseball fans who are hungry for success. Ready to support the team. The product just has not justified major support. With new direction in the Front Office, let's hope this is step one in a quick turnaround.