Analysis
Detroit Tigers 2023 Season Preview
Coming into this season, the Tigers need former top prospects Spencer Torkelson and Riley Greene to establish themselves for 2023 to be a success.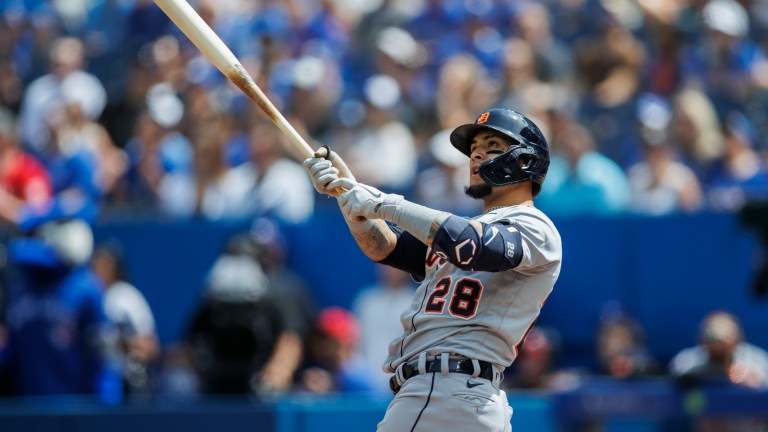 The Detroit Tigers entered 2022 with an optimism they have been lacking for several years. A flashy new high-priced shortstop, the arrival or top prospects Riley Greene and Spencer Torkelson, and a young pitching staff with upside.
But team that was supposedly heading in the right direction, suddenly took a U-turn.
Injuries, Torkelson's struggles, and the bad version of Javier Baez resulted in a 66-win season. More of the same. Any feeling of hope sunk like an anchor. General Manager Al Avila was finally fired and 36-year-old Scott Harris, a Cubs and Giants product, took the reigns.
A slew of moves were made, although none earth shattering. A few core players that did not move the needle were non-tendered while Matt Boyd was brought back, Michael Lorenzen was signed, and Gregory Soto was traded.
A total rebuild does not make sense. One, how could you do that to your fans when the last rebuild did not result in ANYTHING to date. Two, who's taking that Baez contract? Scott Harris has his work cut out for him as he will attempt to construct this roster on the fly.
Potential Lineup Options
C – Jake Rogers
1B – Spencer Torkelson
2B – Jonathan Schoop
3B – Nick Maton
SS – Javier Baez
LF – Akil Baddo
CF – Riley Greene
RF – Austin Meadows
DH – Kerry Carpenter
You could argue all but Riley Greene comes with a legitimate question mark heading into 2023. Future Hall of Famer Miguel Cabrera, in his last season, might provide more leadership than on-field production.
Behind the plate you have Jake Rogers and Eric Haase. Rogers, acquired in the 2017 Verlander trade, has 73 career games due in most part to injury. In that small sample size he's shown some promising power (10 home runs) with a strike out rate approaching 40%. Haase flashed in his 2021 rookie season hitting 22 home runs in 98 games and played well enough last season. The power dipped but so did the strikeouts. At 30 years old and limited, I do not think he's part of the long-term plan. Cross your fingers that prospect Dillon Dingler will have a big 2023 and push for time.
Spencer Torkelson had a brutal 2022. The former first overall pick struggled to make contact and was eventually sent to Triple-A. In the minors, the power did not return and once he was brought back to Detroit, not much had changed.
With last year behind him, I do expect a much better 2023. He has always walked a good amount, and he produces hard contact. An 8.4% barrel rate and 41.4% hard hit rate for a 22-year-old rookie is respectable. Torkelson will never hit for average and that's not his game. Power and a high on-base percentage should get the job done. Now, the power must return.
To be perfectly honest, Jonathan Schoop will not be on this team in August. After a couple good, not spectacular years, Schoop was absymal at the plate in 2022. A slash of .202/.239/.322 with a 57 wRC+ will not cut it. Luckily, he graded out as an elite defender, but who needs that in a rebuild?
If they can't move him for a low level prospect, an outright release is not off the table. Prioritize playing future contributors.
The Tigers have a new third baseman after Jemier Candelario held down the hot corner since 2017. Acquired in the Soto trade, Nick Maton will get regular at-bats to show his worth. He was used as a utility guy bouncing up and down from the minors with the Phillies. I do not see Maton as having a higher ceiling than a utility guy. He does not excel at any one thing and does not offer enough power to be the long-term fix at third. Although, I'd be shocked if the Tigers actually plan on him being the long-term plan.
Detroit will likely give Ryan Kreidler a good chance to take over third. I am weary about the upside as swing and miss has been a problem. An injury held him back before making his debut for the Tigers, struggling through 26 games. An older prospect at 25, it's time to see if he can become a regular.
Look, I will not do what I should and write paragraph after paragraph about how frustrating Javier Baez was in 2022. No reason to put you through that pain. He's an extremally up-and-down player with a terrible approach. Some years he's an All-Star. Some years he's just an albatross contract. Flip a coin.
The outfield brings more promise than the infield. Riley Greene is a stud who has some growing to do as a player and is far from a finished product. Baddo brings an infectious energy and swagger with plenty of questions to be answered at the plate. Swing and miss and struggles against lefties still raise doubts of him becoming an everyday player. Yet, he's only 24 and was tossed into the majors early due to his Rule 5 status. There's time to wait and see.
Austin Meadows comes with the best track record. A proven major leaguer with enough success to believe a bounce back is not only possible, but likely. Unfortunate injuries and personal matters behind him, a fresh start in 2023 should help him return to form.
The 2022 breakout, Kerry Carpenter, will see time at DH and outfield. After hitting 30 home runs in the minors, Carpenter got the call and impressed in 31 games. The Tigers will look to get him everyday at-bats and see if the power can stay.
Bench players include some combination of Miguel Cabrera, Zach Short, Matt Vierling, Tyler Nevin, Cesar Hernandez, and Andy Ibanez. Overall, an underwhelming group lacking upside options, which is typical of a bench for a team like the Tigers. Vierling was acquired in the Soto trade and I imagine they want to see him get somewhat regular at-bats. Perhaps a platoon player with Baddo.
Rotation Options
Eduardo Rodriguez
Michael Lorenzen
Matt Boyd
Matt Manning
Spencer Turnbull
Beau Brieske
Garrett Hill
Joey Wentz
Tarik Skubal/ Casey Mize (Injured)
Heading into 2022 a rotation of Tarik Skubal, Casey Mize, Eduardo Rodriguez, and Matt Manning looked like a promising top four. Mize started two games before getting injured. Skubal had fantastic stretches before an injury shut him down. Rodriguez had some bizarre happenings that we will not get into. Let me know if you have heard this before – 2022 did not go the Tigers way.
Rodriguez is back and looked great in three spring training starts. A bounce back year would do wonders as his contract runs through 2026 (player out-out after 2023). Detroit does not need Rodriguez to turn into an ace. A return to a No. 3 level starter is a step in the right direction.
Bringing back long time Tiger Matt Boyd and signing veteran Michael Lorenzen will help eat up some innings. Boyd has not pitched much over the past few years and was rather mediocre through his first stint with the Tigers. Lorenzen finally had the chance to be a starter in 2022 but injuries limited him to 18 starts. I'd keep expectations low for these two, with Lorenzen offering the most of the two veterans.
Another former first rounder, Manning been "ok" to start his career. He cut back on walks in 2022, while not offering the same strikeout potential he showed as a young prospect. He's striking out less than seven per nine, while producing a ground ball rate around 43%. At home, he can get away with that. On the road, it could lead to struggles with fly balls turning into home runs. In his career, Manning has a 3.99 ERA at home and 5.97 on the road.

As you can see from the chart above, Manning's movement has not been great compared to other pitchers. He threw the 4-seamer the most in 2022 with batters hitting .198 off of it. His slider resulted in a 35.8% whiff rate. Even without elite movement, he was effective in some areas. There's room to improve.
Beau Brieske and Spencer Turnbull round out the rotation. Brieske put up some decent outings for a 27th round rookie. Like Manning, he didn't produce many strikeouts (5.95 K/9) and surrendered a 12.5% home run-to-fly ball rate. As expected, a 3.06 ERA at home compared to 5.05 on the road. Commerica will almost always help your home ERA, but nine home runs in 46 road innings is alarming.
Turnbull is a bit of a wild card. After pedestrian showing his first few seasons, a no-hitter in 2021 brought attention to the season he was having. A 2.88 ERA, 2.95 FIP, and 57% groundball rate started turning some heads. Unfortunately, he was shut down after nine starts due to injury and missed 2022.
A name many Tigers fans have been keeping an eye on is Joey Wentz. The lefty pitched well across three levels in 2022, including seven starts for the Tigers. With the current injuries to the rotation, innings should be available to Wentz giving him an opportunity to show he can stick.
Overall, the rotation has concerns. Boyd and Lorenzen are stop gaps and really do not factor into the future. Brieske and Manning have their flaws and are far from a finished product. Growing pains are still to come and development takes time. Steps in the right direction are the main focus for 2023. Hopefully Skubal and Mize are progressing, as they are a significant part of the future.
Bullpen Options
Alex Lange
Jose Cisnero
Jason Foley
Matt Wisler
Tyler Alexander
Chasen Shreve
Trevor Rosenthal
Mason Englert
Miguel Diaz
Will Vest
Unnoticed to the majority of casual baseball fans, the Tigers bullpen was dominate at times in 2022. Gone is Gregory Soto and the constant feeling of him losing control of a game. Who will be closing games is still to be determined, and Alex Lange would be my choice. He offers maybe the best stuff of this group and excelled last year in limiting hard contact and causing swing and miss.
Cisnero has been one of the more consistent options for a few years now. Like so many relivers, walks can be an issue. If he can stay healthy and continue to be productive, the Tigers have a deadline piece that could bring back a prospect.
Foley, Vest, and Alexander were all in the mix last year and could return to round out the 'pen this season. Vest has struggled and his roster spot is far from given. Foley was productive in his rookie year allowing only two home runs while posting a 57% ground ball rate across 60.1 innings. Alexander has bounced from the rotation to the bullpen and provided value at times. A profile of low strikeouts, hard contact, and a 35% ground ball rate can be flirting with disaster.
The rest of the options are rather unproven with the exception of Rosenthal and Wisler, two non-roster invitees. Rosenthal has been injured for a couple years now and is still working back from injury. Lefty Chasen Shreve and righty Mason Englert have shown well in spring. Englert has only 15.1 innings above High-A and will have to stay on the roster due to being a Rule 5 pick. Considering where the team is, keep him and see how it plays out.
Prospects Who Could Contribute in 2023
Andre Lipcius (2B/3B) – The next fan favorite coming to Detroit, Lipicius has a great approach with an eye for the zone. Last season in Triple-A he slashed .302/.388/.453 with a 13% walk rate. With opportunities opening up at second and third, Lipcius has an inside track with already being on the 40-man roster.
Wenceel Perez (2B) – A switch-hitter who really took off in 2022, Perez posted a 143 wRC+ across High and Double-A. His biggest improvement came in the power department where he hit 14 home runs, well above his previous high of four. Like Lipcius, opportunity will come knocking soon.
Parker Meadows (OF) – Brother of Austin, Parker has taken a slow climb through the minors, finally reaching Double-A in 2022. He put up his best offensive numbers of his career slashing .275/.354/.466 with 16 home runs and 17 stolen bases.
Brendan White (RP) – White spent all of 2022 in Double-A, posting a 2.67 ERA and 2.94 FIP. His effectiveness is due in part to his high groundball rate of 56%. Already on the 40-man roster, White could be an early option if he succeeds in Triple-A.
Reese Olson (SP) – Olson started 25 games in Double-A in 2022 with an impressive 12.64 strikeouts per nine and 2.86 walks per nine. His 3.31 FIP looks much better than his 4.14 ERA. A late season call up is possible if Olson continues to trend in the right direction.
Outlook
I wish I could tell you things would be better, Tigers fans. Trust me, I am pulling for you all. Detroit is a great sports town hungry for a competitive baseball team. A new GM will take time to construct his own roster. The pieces in place simply are not good enough.
Torkelson and Greene taking a step forward while a prospect or two surprises is the typical goal here. Figure out who can stick in the rotation going forward. Once again, evaluation of current assets and future roles is the primary focus. Let's hope that changes soon.