Analysis
Despite Regular Season Success, Dodgers Again Fall Short
The Los Angeles Dodgers were great in the regular season this year, but all of that goes forgotten with how the team struggled in October.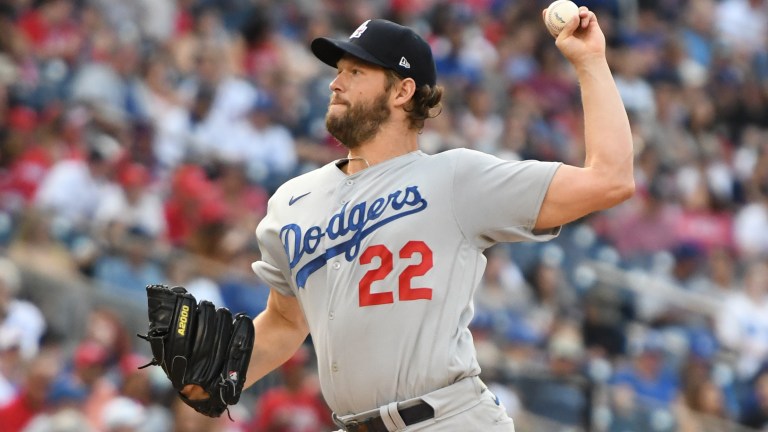 The Los Angeles Dodgers wrapped a regular season that was, easy to say, an impressive one.
Despite not retaining contributors from a season ago like Trea Turner, Justin Turner, Craig Kimbrel, Cody Bellinger, Tyler Anderson and Tommy Kahnle, among others, for various reasons, the team was still excellent.
In 2023, the Dodgers, for the 10th time in 11 years, won the National League West Division title. Their 100 wins were well above the 95.5 expected by many sports books and set a record for the first time a team won 100 games in four-straight full seasons.
Boasting one of the sport's best offenses, the Dodgers were second to only the record-breaking Atlanta Braves in runs scored, OBP and slugging.
Mookie Betts, Freddie Freeman, Max Muncy and J.D. Martinez each hit the 100-RBI mark — the first time four players have done it in one season for the Dodgers, which is almost crazy to think about for a franchise that has had some incredible teams and players in its history.
Betts and Freeman, most notably, delivered MVP-caliber seasons. The best one-two punch in baseball did not pull any punches in 2023.
Betts slashed .307/.408./.579 with 39 home runs and 107 RBI (an MLB record from a leadoff hitter). He also scored 126 runs and swiped 14 bases.
The six-time Gold Glove Award winning outfielder also played both second base and, for the first time in his Major League career, shortstop to fill in due to injuries in the infield.
He finished tied for first with Ronald Acuña Jr. in WAR from a player not named Shohei Ohtani at 8.3.
Not to be outdone, Freeman hit .331/.410/.567 with 29 home runs, 102 RBI, 131 runs scored and a career-high 23 stolen bases.
The superstar first baseman, who put together his best all-around season at a ripe 34 years old, set a Dodger single season record for doubles with 59.
His 7.9 WAR was first among first basemen and fourth in the sport behind Ohtani, Betts and Acuña.
When it came to starting pitching, this team lacked depth for the majority of the season but made it through the grueling 162-game schedule. Clayton Kershaw, Dustin May, Julio Urías and Tony Gonsolin all missed time this season, for various reasons, and Walker Buehler never made it all the way back from Tommy John surgery a season ago.
To combat that, the Dodgers got a youth movement in the rotation by way of the emergence of Bobby Miller in a big way, and contributions from Michael Grove, Emmet Sheehan, Gavin Stone and Ryan Pepiot. Kershaw was very good when healthy this season, too.
The bullpen got off to a really tough start — in large part due to the inconsistencies with the rotation — but was really good by the end of the season. As a unit, they finished with a 3.42 ERA as a team, but had a 2.28 ERA since June 20.
Recognizing there were some holes on the team that needed to be filled at the trade deadline, Andrew Friedman and the front office got to work. They didn't acquire stars like in past seasons such as Yu Darvish in 2017, Manny Machado in 2018 or Max Scherzer and Trea Turner in 2021, but the pieces they did get were solid contributors.
The deadline was a full of the tried-and-true Dodgers' method of recognizing unseen talent and giving those players a change of scenery and a chance to shine.
Lance Lynn, Joe Kelly, Kiké Hernández, Amed Rosario and Ryan Yarbrough acquired through trade and Ryan Brasier picked up off waivers all became huge pieces down the stretch for a team that needed the reinforcements.
Yet despite all of the regular season success, the holes in this team again showed when the lights were the brightest in October.
Winning the division and being set up for a deep run toward a World Series title but have nothing to show for it is a tune that has become an all-too-familiar one for Dodger fans, and they had to listen to it again after being swept by the upstart Arizona Diamondbacks in the National League Division Series.
The starting pitching that lacked depth all season completely melted down and the vaunted offense couldn't do anything when they had opportunities to push runs across the plate.
In Game One, Kershaw recorded, literally, his worst start in his Major League career — six earned runs while recording only one out. If that start put the bow on either his Dodger or MLB career, that is a tough way to go out for one of baseball's best to ever do it.
In Game Two, Bobby Miller struggled with his control and got through just 1.2 innings and allowed three earned runs.
In Game Three, Lance Lynn did his part to help the Diamondback achieve history. He tossed two scoreless innings and then allowed four home runs in the third to the Diamondbacks — the first time a team had hit four home runs in one inning in postseason history. He finished with four earned runs across 2.2 innings pitched.
Put that all together, and Dodger starting pitching tossed just 4.2 innings — the fewest by starting pitchers in the first three games of a series in postseason history — and allowed 13 earned runs. That's good (if you want to call it that) for a 27.86 ERA.
The Dodgers were down 9-0 and 3-0 after the first inning in Games One and Two, and 4-0 after three innings in Game Three. Even if the starting pitching was serviceable, however, the offense did not play up to expectations.
As a team, the Dodgers hit .177/.248/.250 for a 40 wRC+ in the three games against the Diamondbacks. Betts and Freeman headlined the offensive woes with a combined 1-for-21 at the plate with an infield single, three walks and zero RBI.
The bullpen did everything it was asked to in this series — a 2.56 ERA — but the streaking Diamondbacks just wound up too much for the Dodgers.
Despite the extremely disappointing exit from the playoffs, this team will undoubtedly be back in 2024, and that will be due in large part to continued success from an organization and front office that just knows how to put a winning product on the field year in and year out.
Moving forward though, the Dodgers have to figure out what is missing that hasn't allowed their regular season success to translate to much postseason success over the last few years.