News
Despite Demotion, the Angels Are Not Giving Up on Jo Adell
While many would perceive the Angels optioning Jo Adell as a sign that they are giving up on the former top prospect, this actually means the exact opposite.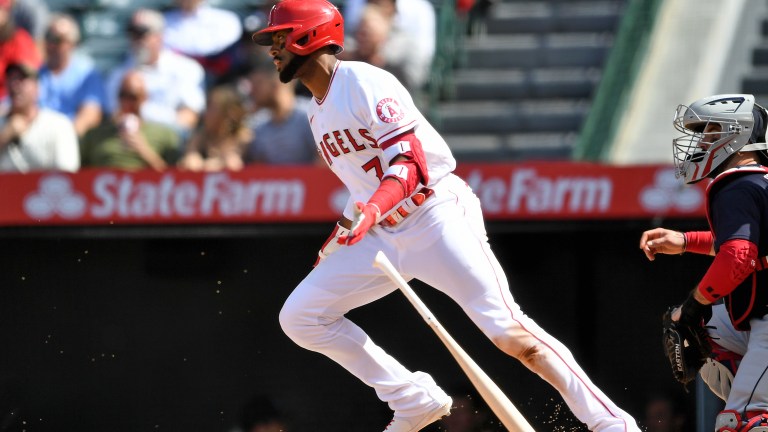 On May 3rd, the Angels announced outfielder Jo Adell had been optioned to Triple-A Salt Lake. The 10th overall pick from the 2017 has now spent parts of three seasons in the show slashing .210/.252/.357.
A 70 grade raw power, there's not doubt he'll hit his fair share of home runs. In 2021, Adell had 23 home runs in less than 400 at-bats for the Salt Lake City Bees. In 338 at-bats in the majors he has 10. But like many power hitters, the strikeouts are an issue. In the MLB, he sits at 32.8%. After posting a 41.7% in 2020, Adell dropped it to 22.9% in 2021. That dip led many to believe Adell would put it together and be a breakout candidate for 2022.
The graphic below (from Baseball Savant) gives you an idea of how talented Adell is, while also showing how much work is still left to go.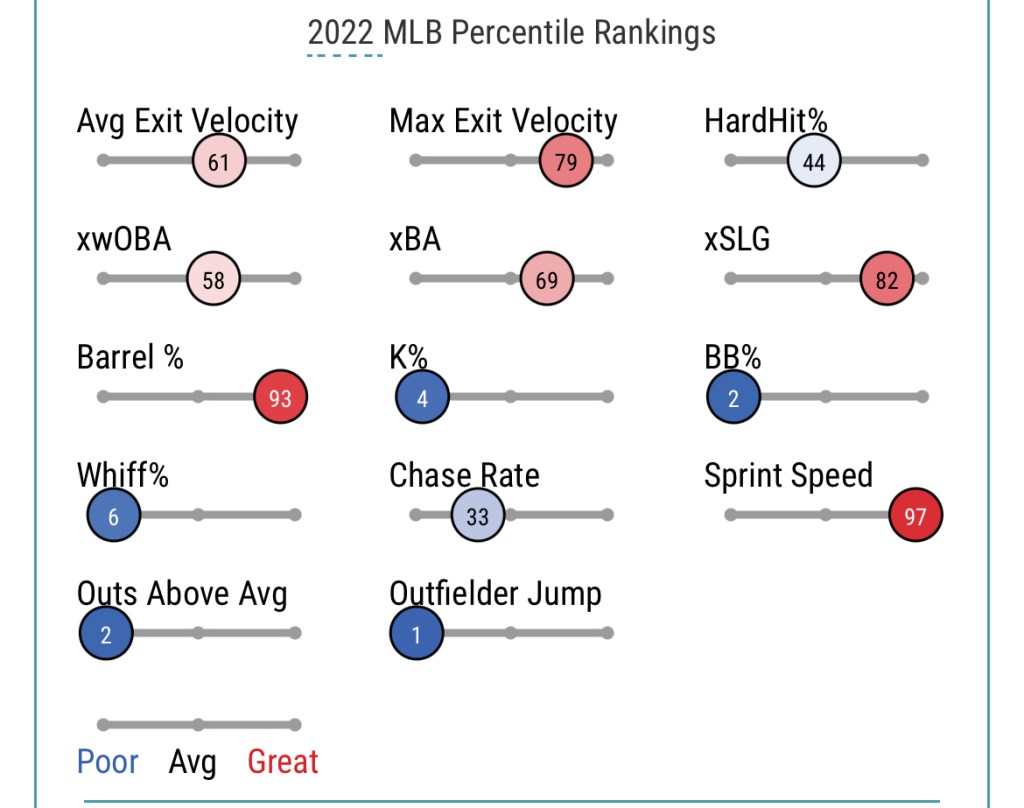 An elite combination of power and speed is not a profile the Angels will be giving up on anytime soon. His demotion is not a lack of faith in Adell. In fact, it is the opposite.
The front office believes he is still very much a large part of the future. They understand how important his development is and understand the best path to at-bats is in AAA. They could easily sit him on the bench, potentially stunt his development, and have a speedy power bat as a fourth outfielder. The team has a bigger picture and higher hopes.
The emergence of Taylor Ward and Brandon Marsh combined with a healthy Mike Trout did not leave many available at-bats. A team contending in 2022 is not in a position to have prospects learn on the fly. Every at-bat matters and every win is critical.
Sure, going to the minors again is not what Adell pictured coming into the season. But he now has an opportunity to get everyday playing time with the benefit of knowing exactly what it takes, and where he needs to improve to excel at the next level.
Working on his approach at the plate and learning to lay off pitches outside of the zone will be crucial. A career .295/.356/.537 hitting in the minors leads us to believe he has the ability that will translate to the next level.
What's important to understand about where he stands in his development is his age. Adell turned 23 years old in April of this year. His first big league at-bat was as a 21-year-old. Plenty of All-Star players are still in the minors at his age. High school bats typically take some time.
The Angels will need Adell again in 2022. Whether it be injuries or players slumping, Adell will be called upon again. Knowing what needs to be done to be successful, I have faith Adell will be back soon enough as a more polished hitter.
I know I will be rooting for this kid.