Analysis
Cleveland Guardians Take Advantage of Waivers to Chase Twins
The Guardians had priority on waivers and used it to claim Lucas Giolito, Reynaldo Lopez and Matt Moore to make a run at the AL Central.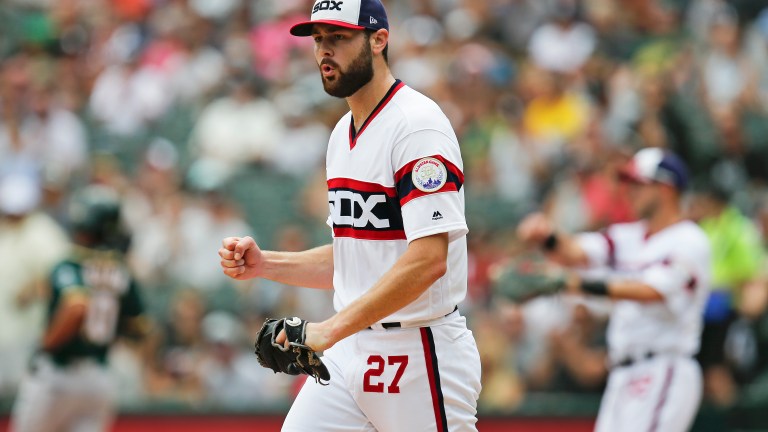 The Cleveland Guardians are currently six games under .500, as they will enter the month of September with a 64-70 record. Yet heading into the stretch run, Cleveland is not looking to fold up shop to get ready for a long winter. They still think they can win their division, because the Minnesota Twins have struggled to pull away with the AL Central all year.
The Twins are sitting at 69-65, four games over .500 and just five games ahead of the Guardians in the AL Central. The Guardians won the AL Central last year, coming from behind to win with a late push in August and September. Now they have decided to take another crack at it this year.
After being sellers at the deadline, trading Aaron Civale and Josh Bell, the Guardians were presented with chance to buy a month later and they are taking it. With the great influx of talent that hit waivers this week, teams were allowed to add key players if they simply agreed to pay their final month's salary.
Because of their place in the standings, Cleveland got the first priority to add before any of the other team vying for postseason contention and they took advantage, adding Lucas Giolito, Reynaldo Lopez and Matt Moore.
Cleveland Takes All the Pitching
When the list of names was released a few days ago with who was on waivers, the Angels pitching was of most interest around the league, as they were offering a quality starter and two bullpen arms to any team who was trying to make the playoffs.
Lucas Giolito was simply terrible in his brief stint in an Angels uniform, but he was very solid prior to the deadline. Giolito pitched to a 6.89 ERA in six starts with the Angels, going 1-5. Prior to the trade, Giolito pitched to a 3.79 ERA in 21 starts. The Guardians get to basically plug Giolito into Civale's vacant rotation spot a month later.
The Guardians also claimed Reynaldo Lopez, which is an incredible package, considering the fact that the Angels traded top 100 prospect Edgar Quero in a deal for the two of them a month ago. Throw in Matt Moore who has pitched 2.60 ERA this year and the Guardians have added more pitching now than basically any team was able to add at the deadline.
If they wanted to, Cleveland could have put claims in on outfielders Harrison Bader or Hunter Renfroe, but they actually picked up Ramon Laureano off waivers earlier this month. In 19 games with Cleveland, Laureano has put up a solid 106 wRC+.
The Guardians also added Kole Calhoun in August as well, as he was playing for the Dodgers in Triple-A before having his contract purchased. Calhoun has been great for them in his first 20 games, hitting .273/.356/.455, with 15 RBIs and a 128 wRC+.
Cleveland has added five MLB veterans over the past month and is now hoping to use them to embarrass the Minnesota Twins, who have been in control of the AL Central all year.
Starting tomorrow night, the Guardians are beginning a six-game homestand that opens with a weekend series against the Tampa Bay Rays, before the Twins come into town for their last head-to-head matchup of the season.
If the Twins win, the Guardians likely fall out of the race and there team was a bit more expensive down the stretch for nothing. If Cleveland wins that series though, they can make a push to sneak their way to yet another division title.
We will see if these moves make a difference in the end, but for now, it still feels like a worthwhile gamble for a team that really doesn't have anything to lose.