Analysis
Clayton Kershaw Is Still Incredible
The baseball world is witnessing greatness from the best pitcher of this generation and one of the greatest left-handers of all time.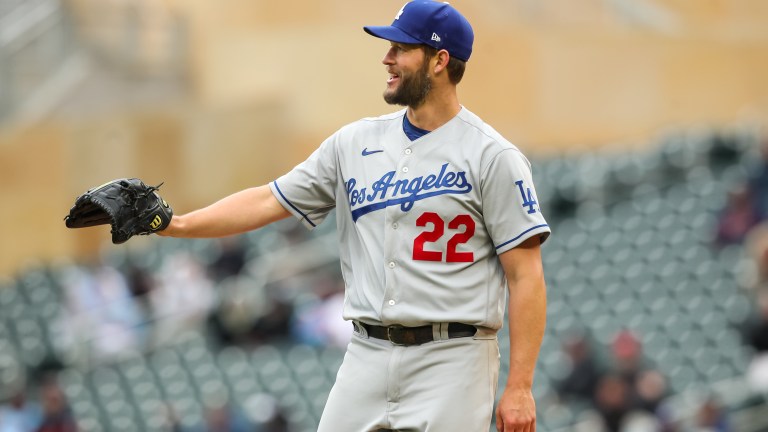 The year is 2035, and Clayton Kershaw just finished 3rd in NL Cy Young voting. Ok, maybe I'm exaggerating how long Kershaw can play, but we're witnessing absolute greatness from the best pitcher of this generation and one of the greatest left-handers of all time.
Kershaw has been in the league for 16 years now, and while injuries have hampered him at times, he's remained an elite pitcher and continues to amaze the baseball world. At 35 years old, he's doing things this season that he hasn't in years, and that's despite the serious decline in velocity he has seen over the past five or so seasons.
Earlier in his career, Kershaw was a pitcher that relied heavily upon his fastball, as he used it over 70% of the time in the early years of his career and continued to utilize it 50%-60% of the time during the peak of his soon-to-be Hall of Fame career. However, at this stage in his career, he uses the fastball just under 40% of the time due to a slider that feels like it has continued to improve every year. He's maintained a consistent 15%-18% usage of his famous curveball but throws the slider more than the fastball now, as he's employed that pitch 44% of the time this season.
Kershaw's been able to do what many are never able to: adjust and change in a fluid way as his body does the same. This season, opposing hitters are hitting .304 against his fastball, but it frankly hasn't even mattered that much. His slider has produced a -5 run value (per Baseball Savant), while his curveball is currently at -2 this season. Furthermore, while hitters are connecting with the fastball, they aren't doing enough with it due to his command and feel for the zone.
Kershaw has produced whiff rates of 38.8% and 39% on his slider and curveball, respectively. He is able to recognize the need to adjust and has done it excellently in order to remain one of the best pitchers in baseball, with a fastball that is averaging just 91.2 mph this season.
Through 10 starts this year, Kershaw has a 2.98 ERA with 69 strikeouts across his 57.1 innings pitched. And while the ERA is "high" for Kershaw standards (his career mark sits at 2.49), he's doing it in an even more impressive fashion than his past five seasons.
Kershaw is limiting hitters' abilities to square the ball up more than he has in a while, as he's currently holding opposing hitters to the lowest hard-hit rate and average exit velocity allowed since his Cy Young runner-up season in 2017. The average exit velocity against him is currently 86.6 mph, and his hard-hit rate allowed is at just 32.7% this year.
Almost more impressive than that is the fact that he's producing his highest strikeout rate since 2017 as well! And that's while utilizing a fastball that's barely touching 91 mph right now. He's allowing the highest walk rate he has since 2012, but it hasn't hurt him much with his elite ability to work batters and force them into his ideal situation. Kershaw is defying age right now in his 16th season of playing at the highest level in the world.
The game of baseball is better with Clayton Kershaw around, and we should not take him for granted right now. He's always seemed like the type of person that will call it before he declines into the struggling stage of his career. And while he's far from struggling right now, it's hard to know how much longer we'll be able to watch this legend pitch.
My advice: Enjoy every moment you get to watch Clayton Kershaw pitch. There are very few pitchers that will ever be as great as Kershaw, and he deserves all the praise in the world as he continues to dominate at this point in his career.