Analysis
Cardinals Middle Infield Could Hold Them Back This Season
Unless Tommy Edman sustains his hot start, the Cardinals run the risk of not getting much production out of their middle infield in 2022.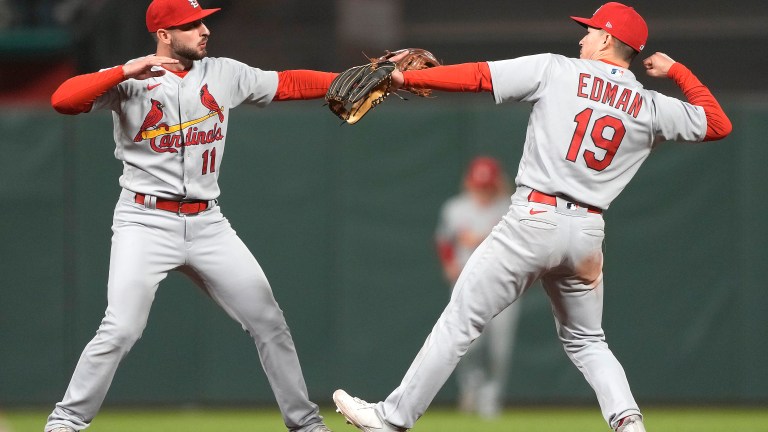 The 2021 St. Louis Cardinals needed an insane 17-game winning streak to sneak into the playoffs, falling in the Wild Card game to the Los Angeles Dodgers. While the team was good, changes needed to be made in order to become legit contenders.
St. Louis, to much surprise outside of the organization, moved on from Manager Mike Shildt replacing him with 35 year-old rookie Manager Oliver Marmol.
The first of several big changes right? Wrong.
A team in need of reinforcements brought back the same lineup with the addition of 42-year old Albert Pujols. Sure, the Pujols story will be fun to follow throughout the summer, but fans were expecting additions to propel this team over the top.
You can convince me the outfield is set. First and third are set with All-Star veterans, of course. However, the middle infield remains the biggest question for the Cardinals.
Tommy Edman
Tommy Edman is off to a fantastic start to 2022. Slashing .322./422/.506 good for 1.5 fWAR. Throughout his first three years in the league, Edman was used more in a utility role. Filling innings in corner outfield, third, second, and even shortstop. Marmol changed Edman's role, penciling him in to the everyday second basemen and it has paid off.
Since the switch-hitter took over the leadoff role, he's walked twice as much as he's struck out reaching base at a .433 clip. In his career as a leadoff hitter, his .270/.322/.384 slash line is much less desirable as a top of the order bat.
While Edman's success has helped make up for others slumps, will the production at the plate be sustainable?
| | | |
| --- | --- | --- |
| Tommy Edman | Career | 2022 |
| Average | .275 | .322 |
| On-base % | .328 | .422 |
| Slugging % | .421 | .506 |
| BB% | 6.1 | 12.6 |
| wRC+ | 105 | 174 |
Stats from Fangraphs
As you can see from the chart, Tommy Edman is exceeding his career numbers pretty drastically. More likely than not, Edman's numbers will trend back towards his career numbers as the season goes on. Luckily, his defense at second is tremendous scoring in the 98 percentile for outs above average in 2021.
A plus defender and slightly above league average bat is doable at second. However, he likely will not hold onto the leadoff spot instead returning towards the bottom of the order. Dylan Carlson, if he starts hitting, can slot into the leadoff spot.
Paul DeJong
Paul DeJong's production has decreased every year since entering the league in 2017. His bat, and glove, are inconsistent. Two seasons he found himself in the 85th percentile in outs above average. The other three seasons resulted in a ranking in the eighth percentile or worse. So far in 2022, he's below average at 34. Holding a career slash line of .236/.308/.435 with a 99 wRC+ just will not cut it.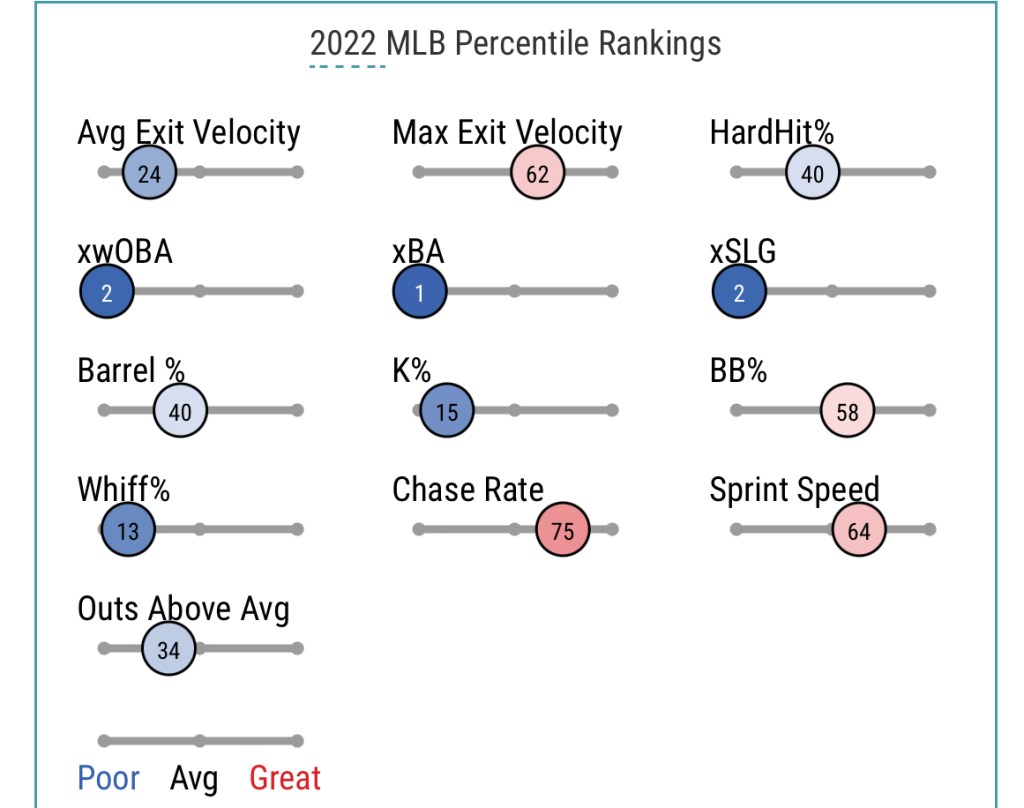 In 2022, DeJong has been unplayable. The power numbers have vanished while the strikeouts have increased resulting in a .114/.203/.200 and a 26 wRC+. The days of Paul DeJong, starting shortstop, are likely over.
Edmundo Sosa
After a cup of coffee in 2018 and 2019, Sosa finally earned a shot in 2021 after injuries forced him into the lineup. The results were, well, *fine*. Slashing .271/.346/.389 with a 104 wRC+. The 2022 sample size is too small, but .160/.250/.160 with 12 strikeouts and no walks is not comforting.
If 2022 looks like 2021, Sosa is simply too similar to Edman to have both starting. Sosa provides enough to fill a bench role. DeJong is looking like a bench bat. Do you see what I am getting at here?
Trade for a Starting Shortstop
Top tier free agent shortstops flooded the free agent market this offseason. Several possible fits made sense, and the Cardinals sat on their hands. Not only did they miss on acquiring one for only money, now they must trade assets to fill a hole.
Shortstops do not come available very often. The Brewers knew that, and jumped on Willy Adames last May. Maybe a team will fall out of contention and decide to blow it up. While unlikely, the idea of Xander Bogaerts in St. Louis is fun to imagine.
Prospects often push players out a year or two early. Could the Guardians move on from Amed Rosario? Not the most exciting move but an upgrade nonetheless. The options quickly fall to players like Nick Ahmed, Elvis Andrus, and Jose Iglesias.
If the Cardinals stand pat and role with the same middle infield all year, the Storybook ending for Pujols, Wainwright, and Molina will be forgotten instead of remembered.