Bobby Bonilla Day: What You Do If You Were Paid 1.2 Million Every July 1st?
If you got paid like Bobby Bonilla, what would you do?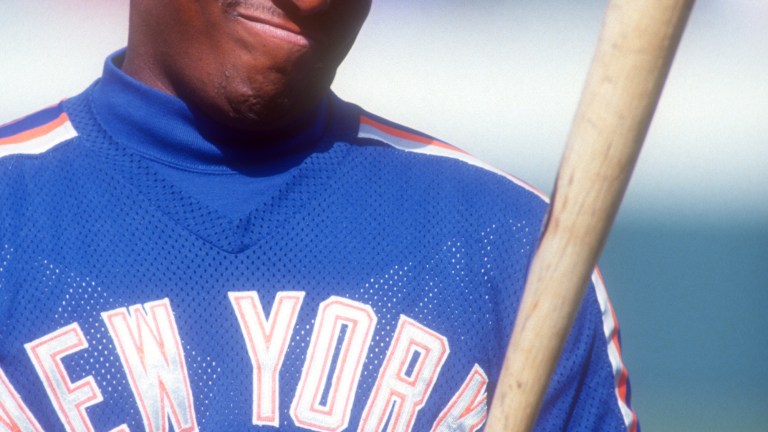 The older I get, the more I appreciate weird holidays. Obviously your usual staples are all well and good, giving you an excuse to get together with family or simply party like there's no tomorrow. But I'm also a fan of the very specific made-up celebrations we come up with in the most arbitrary fashion. One of these such celebrations is Bobby Bonilla Day, which is celebrated every July 1st by baseball fans in honor of the former Mets major leaguer's annual salary earning of $1.2 million every year until 2035. The catch? He hasn't played since 2001.
I, for one, think baseball needs more silly holidays such as this one. We should celebrate the day Matt Holliday definitely didn't touch home plate, or the blown call by Jim Joyce, or even the day the Pirates traded Tyler Glasnow, Austin Meadows, and Shane Baz for Chris Archer. The latter, I suggest, should be celebrated by everyone being forced to make an incredibly one-sided deal with their friend, no baseball involved, and tweeting out the best ones online — kind of like we do with fantasy football punishments. But for now, we just have Bobby Bonilla Day.
To commemorate the occasion I — along with some of my fellow Just Baseball co-workers held at gunpoint — shared some of our lavish fantasies and ideas for how we'd spend the day if we woke up with that much money in our bank accounts. It is perhaps the most important question that will ever be answered on this site.
Aram Leighton – Co-Founder and Executive Editor
I'm buying a minor-league team. $1.2 probably isn't enough, so I put all of it into Brennen Davis and Gabriel Moreno Bowman Chrome Auto cards. By 2023, Brennen Davis will already be Matt Kemp 2.0 and Gabriel Moreno will be a stud catcher. I will flip said cards for massive profit and will have already enjoyed two more "Aram Leighton Days" on July 1st. Boom, I buy a minor league team and propagate all of my players through the Just Baseball prospects vertical to boost their stock and draw more interest. Unethical? Maybe. Illegal? No. Lastly, I will allow a local preschool student to pick the theme of one home game per week.
Peter Appel – Co-Founder and Director of Content Strategy
If I got $1.2M every year, here's how I'd spend it. First, I obviously have to gamble some of it. Not a ton, but let's say we'll round my purse to $1M because that extra 200k is basically just fake money. Now that we are at $1M, I'm putting 100K in bitcoin, and 100k in Ethereum. Ok, so now we have 800k. I'm donating 100k per year, because I don't deserve that much anyway. Now we have 700k to play with. I'm spending the rest traveling the world and eating the best food the earth has to offer. During the season, I'm flying to every stadium. In the offseason, catch me in Capri, Italy sipping on limoncello.
Jake Graziano – Associate Editor
I'm a simple man. I don't need much to be happy in life. The one thing I do need, however, is baseball. So if I got $1.2 million every year, I'd use it to visit every city with an MLB team and see at least one game at all 30 stadiums each season. There are also a number of Minor League venues I'd like to visit as well. Besides that, I've always liked the idea of owning a lake house somewhere, so I'd probably buy one on Lake Champlain, because Burlington, Vermont and the surrounding area is awesome.
Colby Olson – Lead Analytics Writer
I can't imagine getting $1.2 million transferred into my account every July 1st. I would Invest 100k in stocks and $100k in baseball cards. Save half for miscellaneous and then take a month-long vacation to an island in Europe. Play golf, enjoy time with family, and enjoy life.
Javier Reyes – Staff Writer
Y'all made a mistake giving me the chance to answer this question. I imagine everyone is going to give the smart answers, like investing in stocks, throwing a bunch of it in the bank for savings — all of that nerdy stuff. But for me? I'm an idiot! So, consequently, I'm required to do foolish things in all matters of life. Every July 1st I'd invite a bunch of my friends over, order as much Taco Bell, Oreos, and oatmeal raisin cookies as possible (admittedly, those latter two options are almost exclusively made for me) as we spend the day partying like the animals we are in a different location each year. Doesn't matter if it's someone's basement or Las Vegas, just has to be a different place.
Oh, and I'd also want to buy one of those bookshelves that actually has a secret door behind it. If you don't think those things are cool, you're lying and should be charged to the fullest extent of the law.
Kendall McKee – Fantasy & Collectibles Writer
$1.2 million dollars every July 1st… wow. What would I do with the money? Invest it all in Shib coin. Cant wait to be the first crypto quazillionare. No seriously, I would save it up and put it in a trust fund so that my family could have livable wages off of this incomes interest and the money would just keep growing. Of course I would buy a boat though; what rich Texas boy doesn't have a boat?
Adam Freifeld – Head of PR
I'd go to Vegas and put it all on RED.