Analysis
Biggest Winners of the Offseason So Far
While there are plenty of teams that have made big moves, five teams stand out above the rest as the biggest winners of the MLB offseason.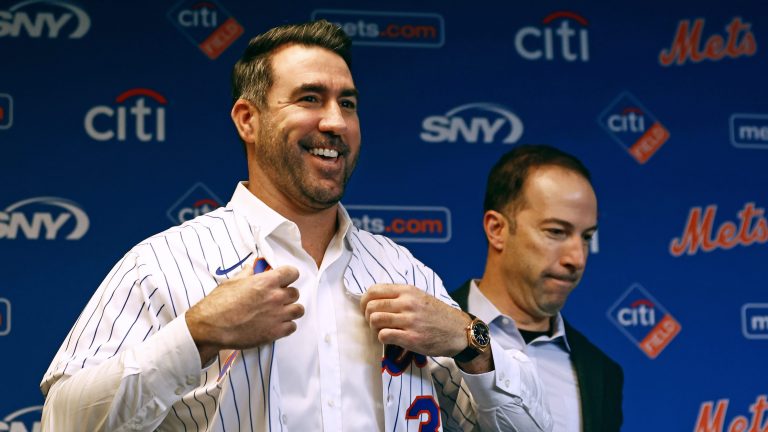 The peak of the MLB offseason has passed as we head into the New Year, with big money spent and plenty of players changing teams. The offseason started fairly slow but really began to take form in early December and especially following the Winter Meetings.
Over the last month, there are a few teams that established themselves as the true winners of this offseason, with moves that have changed the outlook of their respective teams. Some of these teams kept making moves and others just simply made the right ones.
Regardless, there are clubs who are better teams now and moving forward because of the offseason they were just able to execute.
Mets
Steve Cohen. He came and conquered this MLB offseason. Regardless of the most recent deal that we'll talk about later, he dominated the winter.
Before the offseason even really started, the New York Mets reupped with their All-Star closer Edwin Diaz, signing the 28-year-old to the first nine-figure deal ever given to a relief pitcher.
When the Mets lost Jacob deGrom to the Rangers, many owners would've taken time to make moves to compensate for it. Cohen did not wait one second. He attacked the market actively and filled deGrom's spot with the guy that just won the AL Cy Young. Justin Verlander is 39 years old and that's definitely a serious factor, but he's also Justin Verlander.
They followed it up by adding some veteran arms in the form of Brooks Railey, Jose Quintana, and David Robertson. All of these arms should help deepen the pitching staff of the Mets and were attained at a reasonable cost.
They somewhat surprisingly ended up re-signing Brandon Nimmo on an eight-year deal to ensure he'll be manning the outfield for a long time in New York. This already seemed like a very productive offseason by retaining their key bat expected to leave and replacing deGrom with a future Hall of Famer.
Yet they continued their rampage by beating the heavy competition for Japanese pitcher Kodai Senga, making their rotation stronger to balance the eventual loss of Chris Bassitt. Signing him to a five-year deal allows Senga ample time to fully adjust to MLB.
They continued to add catcher Omar Narvaez and subsequently sent James McCann to Baltimore as well as retaining strong reliever Adam Ottavino.
And just when we thought they were done, they swooped in and stole superstar Carlos Correa from the Giants following issues with his physical. The deal has become messy due to now obvious medical issues, but a deal reportedly seems "likely" still. If he ends up signing with New York, this offseason is one of the best in recent memory. And if it doesn't, it's still a pretty great one.
The New York Mets are all in now. I fully expect Steve Cohen to keep spending until this team wins a World Series. And after this offseason, it may happen sooner than later.
Rangers
Spending money is not bad. There are a lot of people that believe the Rangers overspent due to the injury risk that comes with Jacob deGrom. However, I really don't care. This team spent big last year and solidified their middle infield for years to come but they clearly needed more to have a chance of competing. So they decided to continue spending this winter and address the biggest remaining holes on the roster.
The pitching staff has not been good in recent memory and clearly needed serious upgrades to make them competitive with elite offenses in their division like the Astros and the Mariners. They started by retaining Martin Perez, who accepted the qualifying offer coming off a career season with Texas. He'll slot perfectly into the middle of this rotation and look to replicate his 2022 season.
Regardless of his recent availability, they continued by getting one of the most dominant pitchers in our game to lead their rotation. Over the past few years, deGrom has struggled with his health but if he can be available for even two-thirds of the season, this is a home run of a deal. They desperately needed an ace and they got one. While it may seem "risky" in the eyes of many organizations and fans, these types of moves should be encouraged around the league.
They continued to bolster their rotation by adding Andrew Heaney, who is coming off a career season with the Dodgers. This rotation looks a lot stronger than it has for years with deGrom, Perez, Heaney, Jon Gray, Jake Odorizzi, and Dane Dunning.
The new-look pitching staff and a solid lineup with numerous high-level prospects on the way set this team up to make another step toward competing due to their willingness to spend. This team still has a way to go before they'll be true contenders, but this offseason was a step in the right direction.
UPDATE: The Rangers just added Nate Eovaldi on a two-year deal with an option for a third. From one of the worst rotations to potentially one of the best in one winter. This has been a huge month for the future of Rangers baseball.
Phillies
The Phillies are coming off a surprising and incredible run to the World Series and all they did was add one of the best offensive players in the league. This team may have slightly overachieved based on their roster in 2022 but counteracted that completely with a very active free agency.
They came into the winter as of the favorites for shortstop Trea Turner due to their positional need, financial flexibility, and Turner's interest in the East Coast. And they got it done!
They added a superstar who will lead their infield for the next decade. If this was their only move of the winter, it would easily be considered a successful offseason.
They also added pieces in other places that deepen the roster and set them up to perform more consistently in the regular season than they did this past year.
The addition of Taijuan Walker adds another veteran arm to a rotation that had some problems behind Zach Wheeler and Aaron Nola last season. They also brought in Matt Strahm to help the bullpen that showed out in the playoffs last season led by Seranthony Dominguez and Jose Alvarado. They just added Craig Kimbrel this past week as well, who might not provide much, but if he's able to return even close to his old form, could be another quality bullpen arm.
This roster is ready to win and President of Baseball Operations Dave Dombrowski did what he needed to in order to position them for next year. Trea Turner in that lineup makes them one of the top teams in baseball offensively and the added pitching depth will help support it.
Padres
Another surprise playoff team from last year is ready to roll. The San Diego Padres will not only get a healthy Fernando Tatis Jr. back coming off suspension, but they've added another superstar shortstop as well. It's incredibly rare for a team to add two true stars in the same winter, but that's essentially what the Padres are doing after defeating their rival in the playoffs last year.
The Padres started things off by bringing back two arms that had huge breakouts with them in 2022. They locked up Robert Suarez for five years and Nick Martinez for up to three years. Suarez was definitely overpaid to some degree for a non-closer reliever, but both will remain key arms for this team in various ways. The bullpen was a huge part of their playoff success and will be just as good with these two returning, even though it's possible Martinez will be more of a starter.
Fans definitely got discouraged when the team reportedly offered more money to both Aaron Judge and Trea Turner but had their offers declined. So, AJ Preller basically just went and threw a ton of money in the direction of Xander Bogaerts and it worked. There's an argument to be made that they overpaid, but it really doesn't matter when you look at that lineup. Facing a first four of Bogaerts, Tatis, Manny Machado, and Juan Soto is terrifying. Really terrifying. There's also a good chance that the last few years of the deal may not go well, but it really doesn't matter when their window is now.
They continued to add pieces by signing veterans Seth Lugo and Matt Carpenter. They definitely paid a little too much for someone of Carpenter's status at this point in his career, but he brings a left-handed bench bat at the least. Lugo will look to return to a starting role but has ample relief experience if things change further before the season.
When you factor in the return of Tatis, this roster may be one of the most directly improved from the end of last year. Furthermore, they don't seem done yet. Preller has shown a clear willingness to spend to get the roster in the best shape it can to win and there are a few places they can still add. It seems they'd like another experienced starter given that Martinez and Lugo both pitched primarily in relief last season. They also may look to add an outfield bat, but they really don't need it that badly.
This team is set up very well to push the Dodgers for the division and look to get even further in the playoffs next season. It seems like this whole spending money concept works fairly well.
Yankees
The best free agent available and the man that just broke the AL home run record returned to the Yankees. While Yankees fans wouldn't agree with me, that in itself is already enough to make the offseason at least somewhat successful. There were a few minutes the world believed he was a Giant and now he's set to finish his career with New York. But they weren't done there.
The Yankees entered the offseason in a difficult conundrum as they clearly still have a strong roster but they just simply weren't at the level of the Astros come playoff time. The first key factor in a successful offseason was retaining Judge. There was no real way to salvage the winter if they lost the player that kept their offense alive for the majority of the season.
They were able to not only keep Judge but also retain first baseman Anthony Rizzo. While he's not the superstar he was at his peak with the Cubs, Rizzo was still another key bat in their lineup and an exceptional "glue" guy as well. These two coming back allowed the Yankees to really focus on adding another big player that could make this team significantly better.
They did exactly that when they agreed to a six-year deal with Carlos Rodón. The veteran pitcher has finally put it all together over the last two years, after being injury-plagued for the majority of his career. He's become one of the very best left-handers in the league. He takes this Yankees rotation to an entirely different level by slotting in behind Gerritt Cole and ahead of Nestor Cortes Jr. and Luis Severino. While injury risk is high, this group has the ability to be the best in the league.
They also brought in Tommy Kahnle, who has previously pitched out of the Yankees bullpen on two different occasions in his career. The pitching staff is in better shape than it was before the winter, while the offense has at the least remained around the same.
This is another team that I can't see being done quite yet. While it seems they may be prepared to roll the dice at shortstop with a combination of Isiah-Kiner Falefa and prospects, there are still holes that can be filled. While the pitching staff looks good, they may consider another back-end rotation piece. And they also may prioritize a left-field option to account for the loss of Andrew Benintendi.
They completed their two big tasks this winter: Keep Aaron Judge and add another star. This makes the winter successful, but they have the potential to do even more in the coming months as well. They're definitely the AL East favorite again, but they'll need to keep pushing in order to catch Houston.