Analysis
Best MLB Player Props for May 25, 2023
Francisco Alvarez and Randall Grichuk each have great matchups heading into today, making them players to watch on total base props.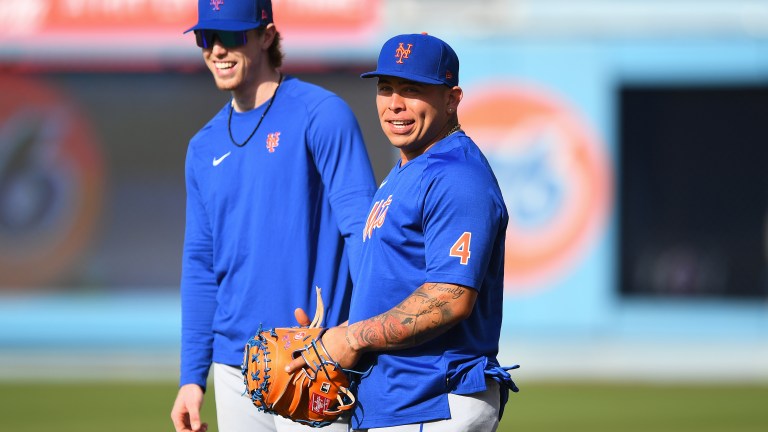 Randal Grichuk over 1.5 TB
The Rockies rank dead least in the league with a 66 WRC+ against LHP, but I think their lineup has some success today in Coors against Braxton Garrett and the guy who has prevented that number from getting worse is Randal Grichuk.
He is usually my go-to when the Rockies face a sinker-slider lefty, and since around the beginning of the month when he's been back that has shown true this year as well.
Smaller sample size of only 18 at-bats this far but he is hitting .389 vs LHP with a 195 WRC+, with most of them coming away from Coors. Now he faces Garrett at home, whose metrics are heavily skewed from his disastrous 11-run outing against the Braves. He ranks in the bottom 10 percentiles of hard hit rate, xBA, average exit velocity, and more.
While those should start to gradually rise, he does still allow a lot of hard contact especially to righties and also possesses just a 4.3% walk rate. He should fill up the zone against a hitter like Grichuk who is aggressive against lefties with this arsenal. Grichuk has a solid matchup today, and despite Garrett's success this season keeping the ball in the ballpark (outside of the Braves start), I wouldn't be surprised to see Grichuk deposit one into the left field bleachers.
Francisco Alvarez over 0.5 TB
After his slow start towards the end of last season and start off this season, Alvarez has been raking. He possesses a 185 WRC+ in the month of the May, the highest of all qualified catchers.
For those who have watched him in the past few weeks, it is easy to tell how locked in he is at the plate just by watching his at-bats. His approach has been much improved, he is seeing a lot of pitches, and even spraying the ball to all fields. He has found a lot of success against sinkers lately as well, with three of his last four XBH (3 of those being HRs) coming off that pitch. And he will have plenty of time to dial in against the sinker with Kyle Hendricks returning to the mound to face him today.
Hendricks will nibble at the corners with his sinker/changeup combo to induce soft contact as he has done for years, but for a guy as locked in as Alvarez right now I like that that approach. Alvarez has also seen RHP much better to this point, hitting .290 against them compared to just .160 vs LHP. He has a good matchup today against Hendricks and all we need is a simple base knock.