Analysis
Best 2023 MLB Season Long Props: Noah Syndergaard (ERA)
The Dodgers have become experts at rehabilitating starting pitchers into the best versions of themselves and Noah Syndergaard is next man up.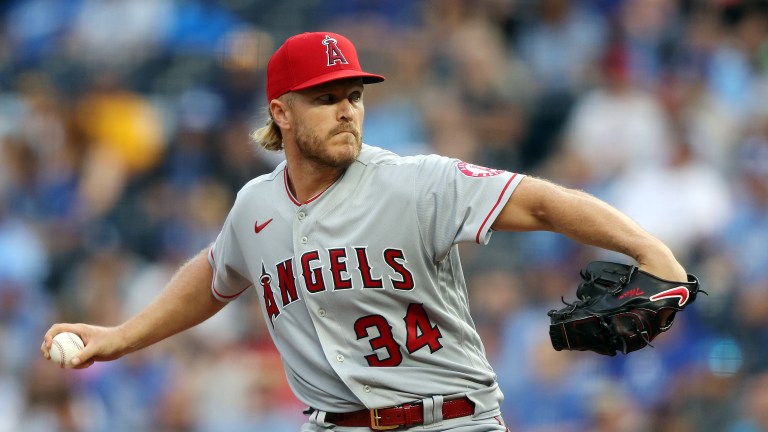 There was a time where Noah "Thor" Syndergaard had some of the most overpowering stuff in baseball. In 2015, as a Rookie of the Year contender he helped the Mets reach the World Series. The following season he threw for 183.2 innings and finished with a 2.60 ERA, which ultimately led him to get votes for not only the CY Young, but also the MVP.
Since then, unfortunately injuries have been the story of Syndergarrd's career. In 2017 he tore his right lat muscle which costed him most of the season. In 2020 during spring training he had elbow discomfort which led to him having Tommy John Surgery, costing him the next two seasons.
In 2022, between stints with the Los Angeles Angels and the National League champion Philadelphia Phillies, Thor threw 134.2 innings and finished with a 3.94 ERA. His once 98 mph fastball was averaging out at 94 MPH. We saw his strikeout rate go from a once 29.3% in 2016 to just a 16.8% last season.
During this offseason he signed a one-year $13 million dollar deal with the Los Angeles Dodgers. He reportedly had bigger contract offers, but he felt the Dodgers could help him get back to his previous self.
The Dodgers excel at doing just that. Just as recently as last season we saw the Dodgers do this with Tyler Anderson and Andrew Heaney. Tyler Anderson had a 4.62 career ERA before throwing the most innings of his career last year for the Dodgers and finishing with a 2.57 ERA. Heaney had a career ERA of 4.72 before becoming a Dodger and he finished last year with a 3.10 ERA and a strikeout rate of 35.5%.
Since Mark Prior took over as the Dodgers pitching coach in 2020, this is where they have finished in team ERA: 2020: 3.42 (4th), 2021: 3.17 (2nd) and 2022: 3.71 (6th). Prior has been a absolute wizard for the Dodgers pitching staff. Syndergaard may never be the 98 MPH flamethrower he once was, but I believe the Dodgers will get the most out of his current self.
For this reasoning, I will be playing Noah Syndergaard's under 4.18 season long ERA on PrizePicks.