Analysis
Atlanta Braves Trade Deadline Guide
The Atlanta Braves are certainly going to be buyers at this trade deadline, but what exactly does a team that is this good need?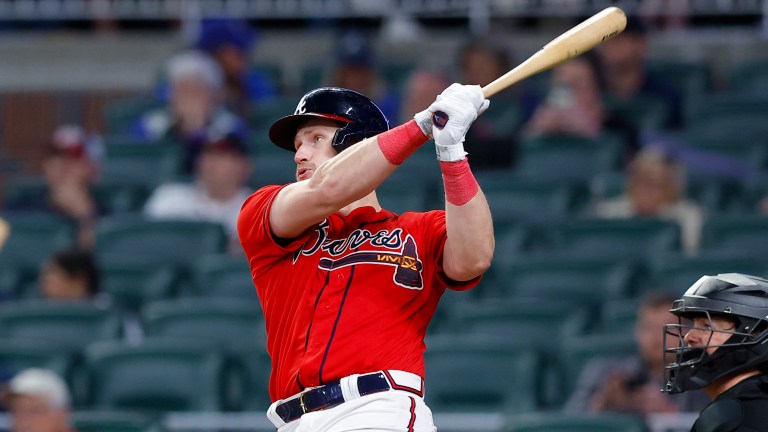 So far this season, the Atlanta Braves have simply been a winning machine. They are the first team in the National League to reach 60 wins and have spent large portions of the season with a double-digit lead in their division (the Phillies have cut it to 9.5 a the time of writing).
The Braves are right with the Texas Rangers and Tampa Bay Rays for having the best offense in Major League Baseball, but are far and away the best team in the National League. Their 178 home runs as a team are pacing the sport and pacing their league by nearly 50.
When it comes to team ERA, the Braves sit in the top five in baseball as well, currently sporting a 3.78 mark. With a potent lineup, a strong rotation and a deep bullpen, the Braves could sit on their hands at the trade deadline and still win the National League outright.
With that said, any team with World Series aspirations is going to take every opportunity to make moves to round out their championship roster, so expect the Braves to be buyers at this year's deadline. The only question, is what are they buying?
Could the Braves Even Find Room for a New Bat?
The Atlanta Braves lineup is absolutely loaded. Ronald Acuna Jr. is one of the favorites to win the NL MVP this season, while Matt Olson has hit 32 home runs and has already driven in 80 runs. Sean Murphy has arguably been the best catcher in all of baseball and Orlando Arcia was a surprise All-Star at shortstop.
Ozzie Albies and Austin Riley round out the infield, and while neither player was an All-Star, they are each having solid seasons, combining to hit over 40 home runs between them. In center field, Michael Harris II was having a down-year, but has starting to find his footing as he is hitting .333/.359/.565, with a 145 wRC+ since June.
Marcell Ozuna and Eddie Rosario have both bounced back this season as well, as the Braves have gotten 33 home runs from that duo, who struggled so much last year. Travis d'Arnaud is probably the best back-up catcher in baseball and Kevin Pillar has even been solid off the bench (95 wRC+)
If the Braves wanted to upgrade anywhere, they could look towards pushing Rosario to platoon with Ozuna at DH and find another starting left fielder. Or they simply could look to upgrade their bench.
The Braves have traded for Adam Duvall midseason before and could look to do the same thing again. Still, with the lack of bats available on the market and the lack of a real need to acquire one, the Brave can just roll with what they have.
Fortifying their bench is something that would not be surprising, but making a bigger swing for a position player to start everyday feels less likely.
Upgrading the Rotation
When it came to writing this deadline guide, I thought best to consult a Braves fan who knows this team inside and out to see what this team needed, because on the surface it was hard for me to find anything. My source on all things Braves, Dylan Short, made it vehemently clear to me what the move should be if the Braves look to add to their rotation.
"Do not have the Braves make a lateral move for a starter."
This year, the Braves have gotten really good seasons from three of their starters, as Spencer Strider, Charlie Morton and Bryce Elder have all pitched eclipsed 100 innings pitched with sub 4.00 ERA's.
Atlanta's ace of the last few seasons, Max Fried, is set to return off the IL soon and by the end of the season the Braves could bring Kyle Wright back as well. While depth is always great to add, the Braves can get by without acquiring more.
As Dylan explained to me, a trade only makes sense if its acquiring an upgrade and there are two names that came to mind for him.
If the Braves wanted to add a second lefty along with Fried to their rotation, they could target either Jordan Montgomery or Eduardo Rodriguez. Both players are likely to be free agents after the season, although E-Rod could always opt into the remaining three years and $49 million of his contract.
Rodriguez has pitched to a 2.69 ERA across his 14 starts, racking up 88 strikeouts in 83 2/3 innings pitched (9.47 K/9). Unlike E-Rod, Montgomery has been healthy all year, making 19 starts and eclipsing 100 innings pitched, with a 3.14 ERA.
Rounding Out the Bullpen
Every contending team can use another arm in their bullpen, and the same can be said about the Atlanta Braves. Yet, it also should be noted that they are currently second in all of baseball in bullpen fWAR at 4.1 and are third in ERA at 3.54.
Last year, the Braves won the deadline by trading for Raisel Iglesias to be their set-up man to then closer Kenley Jansen. Iglesias has remained and taken over the closer role this season, but the Braves could once again be in the market for another set-up man type.
The Detroit Tigers have a few relievers that fit the billing, with Jason Foley and Alex Lange both potentially being available. The Chicago White Sox have some relievers who could be available too, such as Kendall Graveman or Joe Kelly.
Really, it is tough to pin point exactly who the Braves will target, with so many relievers being available at the deadline. Expect them to grab at least one arm though to fortify the pen.
Conclusion
There really isn't much the Atlanta Braves need to do at this year's deadline. They are one of the deepest and most talented teams in baseball, who faces no real competition in their own division.
Atlanta will get a bye through the first round of the playoffs again, then will hope to have a better fate in the NLDS than they suffered last time around.
Since they will still be buyers, Alex Anthopoulos will make calls on starters like Eduardo Rodriguez and Jordan Montgomery, but the need isn't there where he has to overpay. Same goes with filling out his bench or adding another corner outfielder.
The Braves will buy, but how much will likely be dictated by the shape of the marketplace more than anything else, as this is a team that can do nothing and win it all.