Analysis
State of the Division: AL Central
A rebuilding division with an AL front runner.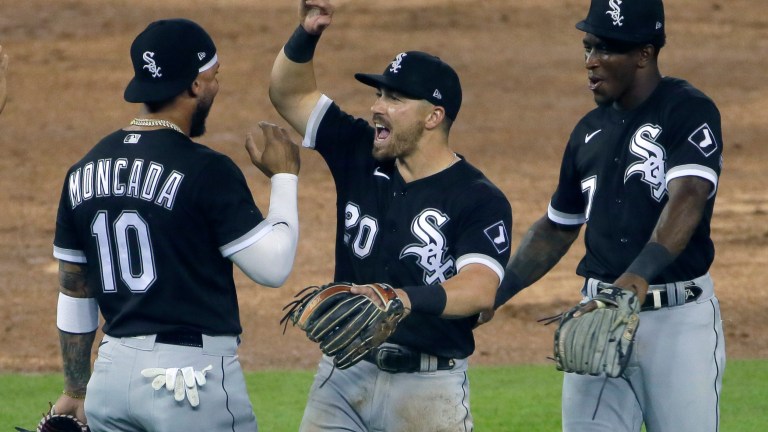 Chicago White Sox: First Place
Coming into the year, the White Sox had World Series expectations and they have delivered despite being decimated with injuries. Their record currently stands at 38-24 with 4.5 game lead on the Indians for 1st place. The World Series is very much within reach and White Sox fans will be disappointed with anything less than an AL pennant.
Averaging 4.9 runs per game, which is 5th most in the MLB, the White Sox lineup top to bottom has been otherworldly and without a flaw. Strong performances from Yoan Moncada, Tim Anderson, Yasmani Grandal, Jose Abreu, and Yermin Mercedes have given opposing pitchers zero room for error. Overcoming injuries will be the toughest test for the White Sox. Nick Madrigal may need season ending surgery to repair a torn hamstring and Luis Robert will not be returning for at least 2 months. Trading for a second baseman will be a priority unless Moncada slides over to second base and Jake Lamb takes over at 3rd.
The winter acquisition of Lance Lynn from the Rangers is looking like a masterful move. In 11 starts, Lynn has a sparkling 1.23 ERA and 0.88 WHIP. Carlos Rodon has blossomed into the pitcher we always thought he could be, holding a 1.96 ERA and while striking out 37% of batters this season. Lucas Giolito has not been as sharp as expected, but looks primed to return to his usual form. Dylan Cease is also enjoying a breakout year, which has left the White Sox with 4 stellar options on the mound and a bullpen with the 6th best ERA in the MLB. Watch out for the White Sox in the playoffs.
P.S. Eloy Jimenez 2022 return is going to be epic.
Cleveland Indians: 4.5 GB
The Indians have gone through a major retooling over the last few years. Only 12 players from their 2019 Opening Day roster remain in 2021. Blockbuster trades of Trevor Bauer to the Reds, Mike Clevinger to the Padres as well as Francisco Lindor and Carlos Carrasco to the Mets have improved the Indians prospect capital. The amazing thing is despite all of the talent shipped out, the Indians sit at 32-27, good for 2nd place in the Central with an opportunity to take a wild card spot in a crowded AL race.
The Indians pitching staff, headlined by defending Cy Young winner Shane Bieber, has produced the most WAR in baseball and is second in the league with a 3.29 team ERA. Aaron Civale and Zach Plesac have done an excellent job behind Bieber, but the starting pitching depth beyond them has been lackluster at best.
Fortunately, the Indians have one of the best bullpens in baseball. James Karinchak and Emmanuel Clase cutter can be counted in any situation, combining for a 1.90 ERA and 16 saves. Cleveland will need rookie starter Triston Mckenzie to step it up as the 23 year-old has struggled after a strong 2020 debut.
The Indians offensive problems cannot be emphasized enough. Outside of Jose Ramirez and Franmil Reyes, there is little reliable production throughout the roster. Cleveland's top prospect Tyler Freeman is polished at the plate and has swung a great bat in Double-A, could be a call-up candidate for the Tribe if they remain competitive, but it will be hard to win with the lineup as is.
Kansas City Royals: 9.5 GB
2021 has been quite the improvement for the Royals, who are on pace for around 77 wins, which would be their best season since winning 80 games in 2017. With some young talent in the Big Leagues, pitching depth and super-prospect Bobby Witt Jr. on the way, Royals fans should be encouraged about the future as the Royals claw their way back to being a contender once again.
Surprising breakouts have been the story of the Royals season thus far. Acquiring Andrew Benintendi in the off-season from the Red Sox has paid dividends. After career lows in 2019 and 2020, He's batting .288 and is still just 26 years-old. Danny Duffy's velocity is the highest it's been since 2016 and before going on the IL with a forearm strain, he had a 1.94 ERA over 7 starts. Brady Singer has a discouraging 4.88 ERA, but the underlying numbers favor a bounce back from their former first-round pick.
The most critical point of the season will likely come at the trade deadline for the Royals as they clear space for a loaded minor league system. Whit Merrifield, who is under contract through next season, is a name to watch who undoubtedly will have a long list of potential suitors. A move of Merrifield could allow Aldaberto Mondesi to slide to second once Bobby Witt Jr. is ready for the call-up. Royals first base prospect Nick Pratto has also surprised with an offensive explosion in Double-A that has expedited his potential path to the Royals.
The Royals system is absolutely loaded with high-ceiling arms which all come with a bit of risk. Top prospect Daniel Lynch struggled in his MLB debut, Jackson Kowar's first two starts have been a disaster after dominating Triple-A and Asa Lacy has struggled through his first handful of professional starts. The Royals have the nuts and bolts to be a well balanced team in the next few years.
Minnesota Twins: 14 GB
After finishing in 1st the past two seasons, Minnesota has gotten off to a horrid 25-37 start this season, leaving them in last place. The Twins have performed better than their record would suggest, however. The Twins are 6th in baseball in team OPS and 4th in team ERA and with the return of Byron Buxton imminent, the Twins are in for a major correction, but it could be too little too late for a playoff push.
Buxton was one of the hottest names in baseball to open the season, before going on the injured list with a hip strain. In just 24 games, Buxton accrued 2.5 WAR and was 3rd in the league in OPS, all supplemented by his exquisite defense. Now after more than a month's absence, Buxton is returning soon and the hope is that he picks up where he left off.
The young offensive talent for the Twins has shined thus far. Alex Kirilloff and Trevor Larnach, the Twins 2nd and 3rd ranked prospects, have made their MLB debuts and have shown promise and potential for careers filled with all star appearances. Mitch Garver has also returned to his 2019 form in which he hit 31 homers and played brilliant defense behind the dish, but is currently on the IL with a groin strain which leaves Ryan Jeffers as the main catcher.
Look for the Twins to regain health and make a resurgent push for the playoffs behind their young bats and excellent pitching.
Detroit Tigers: 14 GB
Coming off one of the worst seasons in MLB history in 2019 and another last place finish in the shortened 2020 season, expectations were about as low as can be for the Detroit Tigers in 2021.Through 60 games, the Tigers sit at 25-35 and it is likely the Tigers finish in last place for the third year in a row. Building a team of former prospects and unwanted free agent scraps is a formula for losing, but the time for the Tigers to spend will come after 2023 as they continue to beef up their farm system and wait for Miguel Cabera's contract to expire.
The pitching staff for the Tigers has been a major bright spot. After posting a league worst 5.63 ERA in 2020, the Tigers have bounced back with a 4.36 ERA as a team. Spencer Turnbull has a 2.88 ERA through 50 innings including a no-hitter against the Mariners. Tarik Skubal has 37 K's and only 9 walks over his last 4 starts. The top prospect is finally putting it together.
On the offensive side, things have been bleaker than bleak. As a team, the Tigers are batting .227 with a .665 OPS. Akil Baddoo, who was a Rule-5 Draft pick, has been a pleasant surprise making the jump from High-A to the Big Leagues. The 22 year-old has shown impressive power, and although he is no stranger to the strike out, he supplements the K's with plenty of walks. Luckily for the Tigers, they have Spencer Torkelson, Riley Greene and Dillon Dingler developing quickly in the minors.