Analysis
AL Central Predictions: Guardians, White Sox, Twins, Royals, Tigers
The AL Central has plenty of up-and-coming teams that could impress this year. Here are some bold predictions on what will unfold in 2023.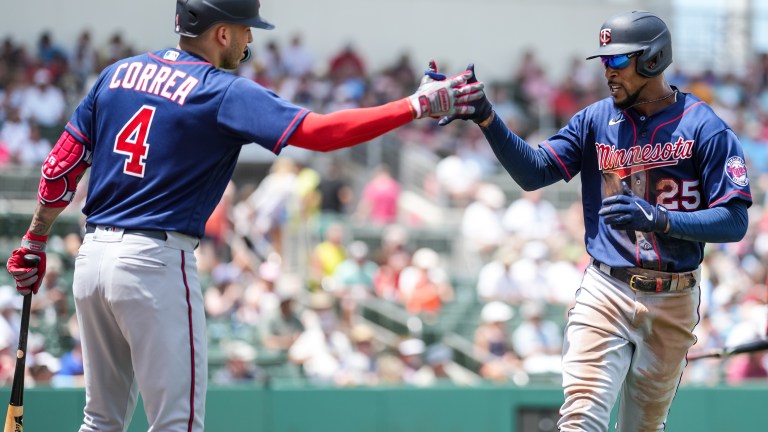 The season is finally upon us! Everything that we love about baseball season from the smell of hot dogs to big home runs is back. Coming off an incredible World Baseball Classic and with new rules being implemented, the hype around this season is higher than it has been in some time.
With the season finally here, it's time to look into what the 2023 season may bring us. There will be some performances that happen just as we expect, but others will shock us.
The American League Central was flipped on its head last season after the Guardians ran away with the division following a 2021 season that was dominated by the White Sox. This division appeared to be more of a two-team race between the rebound-hopeful White Sox and the Guardians, but the Twins ended up retaining Carlos Correa while bringing in Pablo Lopez and others to bolster their pitching.
The Royals and Tigers are still in their rebuilding stage, but they've got some young talent that will continue to develop and they both have the ability to be more competitive this coming season.
Let's get into some predictions for the season for a division that may not be one of the strongest, but will always be interesting.
Dylan Cease Wins the AL Cy Young
I'll admit: This isn't very bold. But given that he isn't top-three in Cy Young odds, I think it counts.
Cease is coming off an incredible breakout campaign in which he finished second to Justin Verlander in the AL Cy Young race, while still having significant holes in his game.
Cease was one of the dominant pitchers in the game as he finished the season with a 2.20 ERA and 227 strikeouts, while ranking in the 90th percentile or better in almost every advanced metric such as hard-hit rate, whiff rate, and expected ERA.
These elite numbers came alongside Cease throwing the most walks in all of baseball. The fact that there's clear room for improvement given how effective he was last season, Cease could be in line for an incredible season.
The White Sox will need Cease in order to bounce back this season and compete for the division title and he's capable of even more than he showed last season. If he takes another step with his command, there is no reason he won't win the Cy Young. Early returns are good too.
On Opening Day yesterday, Cease struck out 10 batters and did not walk one.
Bobby Witt Jr. and Vinnie Pasquantino are All-Stars
The Royals have been one of the worst teams for the past few years, but their offensive outlook is better than it has been in years. The youth movement is in full-go mode for Kansas City and their lineup this season will feature primarily players in their first few seasons in the league (plus Salvador Perez of course!).
The most-known young star of their team is shortstop Bobby Witt Jr., who was recently their top-ranked prospect. Witt has some of the best tools in the game as he was in the 100th percentile of sprint speed last season, while reaching a max exit velocity of 113.7 MPH as well. He's got all the potential in the world and has the ability to be much better than his still impressive rookie season.
Witt stole 30 bases, while hitting 20 home runs last year, but rarely walked and struggled defensively for much of the year. His natural range and arm strength should allow him to comfortably grow into his defensive ability and his approach will get better. If Witt can maintain his power and speed combination while improving those areas, he could quickly become one of the best five-tool players in the game.
Possibly the most impressive rookie last season for Kansas City was first baseman Vinnie Pasquantino. The hype around the former 11th-round pick has been high this offseason as he walked more than he struck out and put up a .833 OPS with 10 home runs in under 300 at-bats to start his career. Pasquantino's hitting has elite upside with an advanced approach for his age that bodes well for his outlook.
The concept of the "sophomore slump" is real, but these two have the ability to defy the odds and have even better seasons than they did last year.
Guardians Lead the League by Stealing 175 Bases
One of the hot topics in the baseball community right now is how the new rules will affect the game on the field, not just from a fan standpoint. One thing that we know is going to be a factor is the increase in stolen bases given the larger base size and the new pickoff rules.
Cleveland has always been a team that isn't afraid to run and I expect Terry Francona to take advantage of the new rules to the fullest extent. The Guardians finished last season with 119 stolen bases, while the Texas Rangers led the league at 128. This prediction would require of an increase of over 50% for Cleveland, but it could happen!
Five (!!!) players on the Guardians had 18 or more stolen bases last season and they all return to the lineup for this season. Jose Ramirez is a perennial superstar and utilizes elite jumps to steal bags frequently. 2022 breakout stars
Andres Gimenez and Steven Kwan both have elite speed and will get on base regularly in order to steal bags. Amed Rosario is a solid contributor in many ways and is a lock for at least double-digit steals every year. Myles Straw doesn't get on base often, but is typically running when he does as he led the team last year.
There is a legitimate chance that many of these five reach over 30 stolen bases and I see no reason why this group of five can't put up 150 combined steals this season. Will Brennan will also be on the team for presumably most of the year and has the ability to steal his fair share of bases as well.
We know they're always one of the most fundamentally sound teams and I expect them to use the new rules to their advantage by stealing even more than ever.
Carlos Correa Receives MVP Votes and Joe Ryan Receives Cy Young Votes
The Minnesota Twins are in an interesting position after seeming like a retool candidate but ending up retaining Carlos Correa as his third choice. However, they enter the season with the best rotation they've had in years and a lineup led by Correa that has the ability to be very good.
Correa's offseason situation was wild for all baseball fans, especially fans of the Giants, Mets, and Twins. Now that it's been settled, I think he's in for a huge season that proves his true value if he can remain healthy. Correa is coming off a great season in which he posted a .833 OPS, with top-end barrel and hard-hit rates. However, his xSLG and xwOBA are even higher than his actual numbers and his 22 home runs can definitely be improved upon.
Health will always be the biggest issue for Correa, but I'm banking on a healthy year for this prediction. I think Correa can get his OPS above the .900 mark which he did multiple times with the Astros and if his power ticks up further he could reach 30 home runs. Those numbers with his Platinum Glove type defense could make him a legitimate MVP candidate.
The Twins' pitching staff is now filled with mostly veteran arms that are going to consistently produce middle-of-the-rotation numbers. However, they don't have a true ace in the eyes of most, but they've got someone who could become one. Joe Ryan could be ready to take the next step in his development following a very successful first full season.
Ryan posted a 3.55 ERA across his 27 starts last season, while utilizing one of the best fastballs in the entire league. The Twins' young arm has been working on refining his slider that wasn't the most effective and could become a true star pitcher with improved off-speed offerings.
If the Twins perform better than last year and Ryan becomes a sub-three ERA pitcher, he will definitely get some votes.
The Twins need more things to go right than just these two players that were already good last year, but even better years from them will only help.
Two Teams Make the Playoffs
This may not sound bold but when you look at the landscape of the American League, it seems unlikely. In the AL East, there are three legitimate contenders in the Yankees, Blue Jays, and Rays. And then in the AL West, you've got the defending champion Astros and the loaded Mariners. That's already five teams that appear very likely to reach the playoffs and that's not even mentioning the team led by the two best players in the world and the biggest spender over the past two winters.
This sets up the most likely situation where the AL Central only has their division winner in the playoffs. But hey, these are supposed to be bold predictions.
The Guardians appear to be in the best shape as the defending division champions that have bolstered their roster even further. Cleveland has All-Stars in their lineup, rotation, and bullpen and they're led by one of the best managers in the world. Meanwhile, the White Sox and Twins are two of the most volatile teams in the league.
The White Sox are not that far removed from a 93-win season that resulted in them winning the division in 2021. They have new management and a new energy with the team this year that could lead to them getting back to that level once again. There is also a world in which they can't stay healthy again, players that struggled don't rebound, and this team is out of contention by August. The range of outcomes for this team is really wide, but a mostly healthy season from their stars could lead to a playoff run.
The Twins are another team that could go many different ways. They're coming off two straight third-place finishes after winning the division the previous two seasons. They've dealt with injuries and other issues that just never allowed them to get rolling. They could do it this year.
Minnesota has a strong core of hitters led by Byron Buxton and Carlos Correa that could produce plenty of hits and home runs. And as mentioned earlier, their rotation is better than it has been in a while. However, the possibility of them leading the league in strikeouts and many veteran arms regressing has to be considered.
The Guardians feel like a fairly safe bet to push the playoffs once again, but you really never know with this division. I can't imagine both the White Sox and Twins staying healthy and performing to their fullest, but I think one of them can do it.
Second and third place could easily finish at or below .500 and come nowhere near the postseason like last year, but there's a chance this division could surprise everyone and have multiple teams playing meaningful baseball in October (other than 2020) for the first time since 2017.