Analysis
2023 Free Agent Profile: Clayton Kershaw
Once again, Clayton Kershaw is set to hit free agency. Will he return to the Dodgers, home to Texas, or end up somewhere else altogether?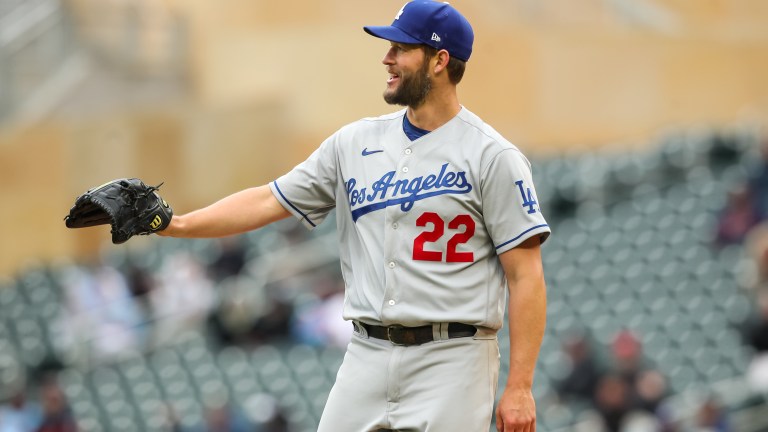 Position: LHP
Bats/Throws: L/L
Age: March 19th, 1988 (Current Age: 34)
2022 Traditional Stats: 22 GS, 126.1 IP, 2.28 ERA, 137 K, 0.94WHIP, 3.8 fWAR
2022 Advanced Stats: 27.8% K%, 4.7% BB%, 2.57 FIP, 2.51 xERA, 2.83 xFIP, 0.71 HR/9
After an offseason where many wondered whether Clayton Kershaw would suit up for the Dodgers, let alone pitch again, we find ourselves in the exact same position heading into 2023.
At the beginning of the 2023 season, Kershaw will be entering his age-35 season. Recent years have not faired him well. Now, you may read that, refer to the stats above, and call me crazy. However, I mean it regarding his ability, or lack thereof, to stay on the field for the Dodgers. Chronic back injuries have had Kershaw hopping on and off of the injured list. His durability is being questioned and we have to wonder, again, if we have seen the last of the Dodgers former ace.
Path to Free Agency
Kershaw's career can only be labeled as Hall of Fame-worthy. Since being taken seventh overall in the 2006 MLB Draft, he has been a nine-time All-Star, three-time National League Cy Young Award winner, and the MVP of the 2014 MLB season. His career H/9 average of 6.83 is the third-lowest mark in MLB history.
Kershaw made his debut in 2008 as the youngest baseball player at the time. He took home the pitching Triple Crown and NL Cy Young award only three years later. He was the youngest pitcher to achieve these since Dwight Gooden in 1985. If one thing has plagued his career, it was his inability to step up when it mattered the most. His playoff statistics are nowhere near his regular season stats. A career 4.22 ERA and 1.08 WHIP have left a lot of Dodger fans wanting more from their ace.
After being shut down in the 2021 season heading into the playoffs, we all wondered if we had seen the last of Kershaw. Not only was he still dealing with his share of back injuries, an elbow injury, that was rumored to require surgery, was on the minds of many throughout the lockout. He quickly put all concerns to rest once he signed his one-year deal with the Dodgers to make another run for a World Series title.
The Dodgers were incredible in 2022, but they did not live up to their expectations. After being eliminated by the San Diego Padres, Kershaw's future is, again, being questioned.
If he decided to take one more shot at a title, you have to believe it will be another one-year deal. Now, is that something the Dodgers are willing to revisit as they now look to the new era of Dodger baseball?
Contract Projection
Last offseason, Kershaw signed a $17 million deal for a one-year return to LA. At this point, it is tough to see him getting anything more than that if he does decide to return.
The caveat to that would be if he decided he wants to wear a different uniform next season. Could a team desperate for a veteran presence be willing to spend a little extra for the former-MVP?
I wouldn't rule that out.
At the end of the offseason, I do expect Kershaw to be pitching again in 2023. If it is with the Dodgers, another one-year, $17 million deal does not seem too far-fetched. If it is elsewhere, I could see a one-year deal, with a vesting performance-based option for a second season totaling between $35-$40 million.
Top Landing Spots
Los Angeles Dodgers
This should come to no surprise.
With Walker Buehler set to miss all of 2023, there should be a spot open in the rotation for Kershaw to fit in. With the emergence of Julio Urias throughout the past couple of years, he will no longer be pressured into heading that rotation. Dustin May will also be returning for them after missing the majority of last year recovering from Tommy John surgery. Tony Gonsolin will also undoubtedly be a part as well. After that, young prospects like Ryan Pepiot, Bobby Miller, and perhaps breakout prospect Gavin Stone are the in-house options currently on their roster.
Even with them likely adding another veteran here, Kershaw would still be a good fit for them going into next season.
Texas Rangers
Wouldn't a return back home be the perfect ending to this Hall of Fame-worthy career?
The Rangers have shown that they are not shy to spend money, especially when it's unexpected. Texas' biggest issue last year was starting pitching. They were rumored to be in the Kershaw sweepstakes last offseason and should be right there again this time around. Jon Gray is the veteran that leads this rotation but, like Kershaw, has had his fair share of injuries. Bringing in Kershaw would provide an invaluable addition to a young team looking to get over the hump.
Let's also remember that their new manager saw a lot of Kershaw during his time leading the San Francisco Giants over the years.
Los Angeles Angels
Taking the short trip down to Anaheim could also be an option for Clayton Kershaw.
As an organization that is always in dire need of starting pitching, they could make a run for a proven starter to pair with Shohei Ohtani. Kershaw isn't the same pitcher he once was, but there is no doubt he is an upgrade to that starting rotation. Not to mention he could provide a potential emerging star pitcher in Reid Detmers with a strong role model. A rotation led by Ohtani, Kershaw, Detmers, and Patrick Sandoval could finally help get Mike Trout into the postseason.
Dark Horse: Tampa Bay Rays
Could you imagine putting Kershaw into an organization like Tampa? What else could they possibly unlock out of Kershaw? I'd bet they would be able to find something.
The Rays are chock-full of young talent. Shane McClanahan made the strides that this organization was looking for and looks to be the ace for a long time. Tyler Glasnow recently returned from Tommy John surgery and now looks to regain his spot in this rotation. The emergence of Drew Rasmussen proved to be another win on the trade front in terms of the return for Willy Adames.
While they wait for Shane Baz to return from his surgery, there could be a need for another arm in the rotation. Even if it is the organization that patented the "Opener."
Last offseason, the Rays gave Corey Kluber a one-year deal as the veteran presence for this young rotation. Replace Kluber with Kershaw and, even with the injury concerns, it would be an upgrade on, and off, the field.
I wouldn't put it past the Rays to make a signing like this.