Analysis
Five Fantasy Pitchers to Stream Down the Stretch
Fantasy baseball streamers who could put you over the top in September.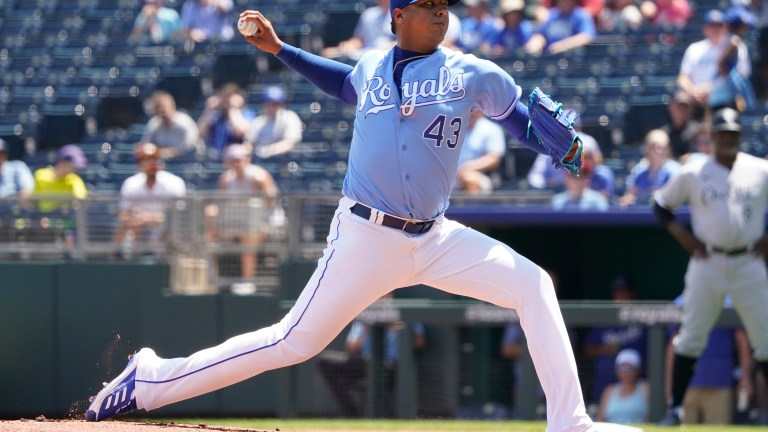 The fantasy baseball playoffs are quickly approaching and therefore a title is on the line for many who clicked on this article. If you clicked on this article but are not eligible for the fantasy playoffs, check in with us next year so we can help you to the promised land.
Fantasy leagues obviously differ in statistics and additions per week; however, every league has the need for a breakout streamer pick to secure the title and the bag at the end of each season. If you're in a keeper league, these streamers very well could help carry over into the next season if they successfully prove their worth over the final month of the regular season. Below are five pitchers that are less than 50% owned in Yahoo Fantasy leagues that could potentially check off the key boxes necessary to secure a title in 2021.
Nestor Cortes – Yankees (37% owned)
Cortes has seemingly come out of nowhere to show some real promise early in his career. Down the stretch, Cortes will be pitching with a Yankees unit behind him that will continue to need to win to reach the postseason. The motivation is there, the numbers are there (3.72 ERA with 1.24 WHIP in two quality starts over the last month; a 2.77 ERA and a 9.34 K/9 for the season), and the need is there for the Yankees to have Cortes pitching deep in games. Cortes is set to make his next start against the Orioles September 3rd. The Yankees schedule following his start is also relatively favorable, with matchups against the Orioles, Mets, Twins, Indians, and Rangers offense looming during the stretch run.
Yankees remaining schedule: Orioles – 3; Blue Jays – 4; Mets – 3; Twins – 1; Orioles – 3; Indians – 3; Rangers – 3; Red Sox – 3; Blue Jays – 3; Rays – 3
Carlos Hernandez – Royals (27% owned)
Carlos Hernandez has shown signs of excellence earlier in the season, and his last month has been brilliant. Hernandez has posted a 2.08 ERA and 0.86 WHIP over the last month, logging two quality starts in the process. The strikeouts are slightly inconsistent for Hernandez this year, however it is fair expect Hernandez to go out and punch out at least five hitters every time he toes the rubber.
One concern with Hernandez is how Mike Matheny plans on using him throughout the rest of the season. Matheny has used Hernandez recently out of the bullpen, something fantasy managers hope will not be the case moving forward. As of right now, Hernandez will face his one major test for the remainder of the season when he starts against the White Sox September 3rd. Regardless of the result, expect smooth sailing for Hernandez through the first week of October.
Royals remaining schedule: Indians – 2; White Sox – 3; Orioles – 4; Twins – 3; Athletics – 3; Mariners – 3; Indians – 4; Tigers – 3; Indians – 3; Twins – 3
Brady Singer – Royals (26% owned)
Much like Hernandez, Brady Singer has been pitching rather efficiently over the last month. Singer has posted a 3.80 ERA and 8.02 K/9 in the past month, including a 2.04 ERA with an 8.66 K/9 over the last two weeks. Singer had one major implosion August 11th against the Yankees that ultimately inflated his ERA. One thing to keep in mind with Singer is he will potentially hurt you in the WHIP category. In the last month, Singer has posted a 1.78 WHIP, 0.18 points higher than his season total. While WHIP potentially is most likely going to be a miss with Singer, expect that he can log a quality start from time to time and continue to build on the momentum he has established in the last three starts.
Luis Patiño – Rays (21% owned)
Out of the group listed, Patiño has the most legitimate keeper value of the group. It's all base on eye test, however, the kid looks to me a heck of a lot like what we've seen from Freddy Peralta of the Brewers. The success has already been present, with Patiño most recently logging 5 2/3 innings of one-run ball and five strikeouts against the Red Sox.
That start came after he logged a quality start against the White Sox in his previous turn. While he hasn't been consistent from start to finish this season, the young Ray righty has proven he has putaway stuff and should benefit from being on a winning team. His next start is lined up to be against the Twins and should follow with two starts against the Tigers. Buyer beware, if you play your championship week the final week of the season he may have at least one start against either the Astros or Yankees.
Rays remaining schedule: Red Sox – 2; Twins – 3; Red Sox – 3; Tigers – 3; Blue Jays – 3; Tigers – 4; Blue Jays – 3; Marlins – 3; Astros – 3; Yankees – 3
Bailey Ober – Twins (16% owned)
Bailey Ober pitches for an incredibly poor playing team that will probably never get him any wins. If you need wins, this is not your guy. All of the other counting stats are what makes Ober a legitimate fantasy baseball threat. He has earned a consistent spot in the Twins rotation and has made the most of it, logging two quality starts in his three most recent starts while posting a 2.30 ERA, 1.10 WHIP, and 8.56 K/9 in his last month of work. Despite having nothing to play for, the Twins are going to see where his value point is at to decide regarding whether he could be a key asset to their rotations in 2022. The schedule is relatively favorable outside of his next start September 5th against the Rays. Don't read into that start too much as Ober should be set to face the Royals, Indians, Cubs, Tigers in his following starts to close out the season.
Twins remaining schedule: Rays – 3; Indians – 4; Royals – 3; Yankees – 1; Indians – 3; Blue Jays – 3; Cubs – 2; Blue Jays – 4; Tigers – 3; Royals – 3
Keep in mind with all five of these pitchers that they are far from proven. There is certainly volatility here with every one of them, and my rule of thumb is to never start a streaming pitcher against a top-five offense. As of right now, those offenses would be the Rays, Astros, Dodgers, Red Sox, and White Sox. Be wary of the Blue Jays, Yankees, Reds, and Braves as well. At the end of the day, trust your gut and don't forget to research a matchup thoroughly instead of winging a stream on a player. And never, ever, ever take risk on Andrew Heaney. You are setting yourself up for a bad time. Good luck and go secure the title.