Analysis
Fantasy Baseball: Streaming Into the Weekend (July 31-Aug. 1)
These streamer arms can help get your fantasy team through the weekend.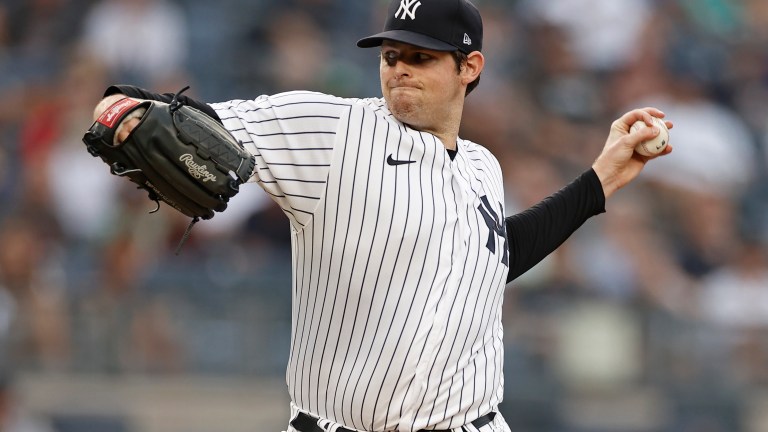 As the weekend approaches, you may find yourself needing to stream a start or two to win your matchup. Whether you need extra strikeouts, a chance at a win, or to better that ERA in a roto or H2H league, here are some good options for the weekend. Obviously, depending on the depth of your league, a few of these players might already be owned, but all players listed are rostered in less than 50% of leagues, so there's a decent chance they are available.

Saturday, July 31
1. Domingo German – @ Miami: The Marlins rank just 25th in OPS against RHP and own a low .297 wOBA overall. German's low walk rate and high chase rate have helped his xERA come in at 3.92, and over his last three appearances (two starts), he's sporting a 2.25 ERA, 0.75 WHIP and 11.3 K/9 in 12 IP. He's been a bit better on the road this season, which should continue in a pitcher-friendly park against a team who has a chance to be without some of their lineup (already Starling Marte) due to potential trades.
2. Marco Gonzales – @ Texas: Gonzales has really struggled this year and his xERA (7.77) suggests more bad news is on the way. If ever he were to turn it on, it'd be in a start against the Rangers, who are near the bottom of the league in OPS against LHP – though they did rough up Gonzales last time he faced them. However, this time there is no Joey Gallo to worry about. Since the All-Star break, he's gone 2-0 with a 3.38 ERA, which should give enough confidence to stream him, just not as much as some other options this weekend.
3. Joe Ross vs Chicago Cubs: Ross has been pretty good this year (3.80 ERA) and owns a 2.31 ERA in his last two starts. The Cubs sit 20th in OPS against RHP, though they did well against Ross last time. Notably, Anthony Rizzo has already been dealt and Kris Bryant might be as well by the time this game is played, making this slightly appealing.

Sunday, August 1
1. Jordan Montgomery – @ Miami: The Marlins hitting just hasn't come around, ranking near the bottom in OPS overall and against LHP. Now Marte is gone too. Meanwhile, Montgomery has quietly had a strong year with a 3.78 ERA, 1.20 WHIP and 9.0 K/9. He's working on his third straight season with a FIP under four. And here's the kicker, he's got a sub-three ERA over the past 28 days.
2. Michael Pineda – @ St. Louis: The Cardinals have slumped since a strong start to the year. They're in the bottom third in OPS against RHP. Meanwhile, Pineda has found more of his early-season success in the last two starts and should provide solid ratios.
3. Austin Gomber – @ San Diego: Surprisingly, the Padres are near the middle of the league in OPS against LHP. It still scares me to play pitchers against them because of the potential, but that hasn't fazed Gomber thus far. He owns a 0.47 ERA and 0.72 WHIP in 19.1 IP across three starts versus the Pads this year.
4. Dane Dunning – vs Seattle: The Mariners are bottom five in the league in OPS against RHP, and Dunning's FIP (3.59) really likes what he's done. In his past 20 IP over four starts, he owns a 2.70 ERA and 1.00 WHIP. His first start was fine, not great, against Seattle. This should be a solid play.
If you're really desperate on Sunday (mainly for totals):
Adbert Aolzolay – @ Washington: Alzolay hasn't been great this year or of late, but he has shown flashes. Washington will be without Trea Turner and any others they dish away, providing the potential for a strong outing.