List
Fantasy Baseball: Streaming Into the Weekend (July 17-18)
These streamer arms can help get your fantasy team through the weekend.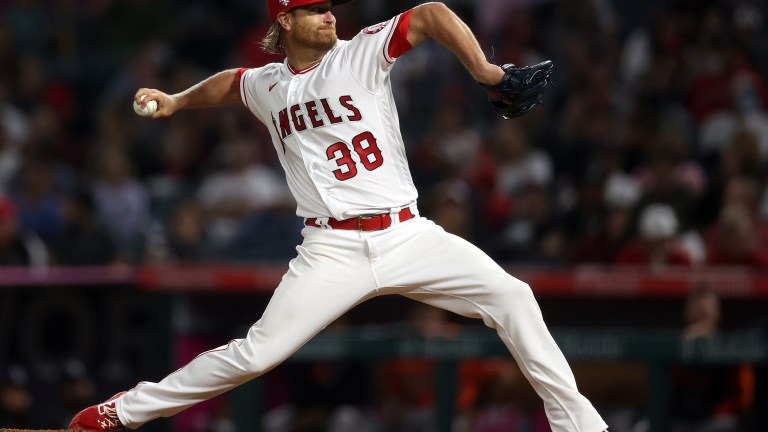 As the weekend approaches, you may find yourself needing to stream a start or two to win your matchup. This weekend is probably a little different as most leagues will have a two-week matchup. Whether you need extra strikeouts, a chance at a win, or to better that ERA in a roto or H2H league, here are some good options for the weekend. Obviously, depending on the depth of your league, a few of these players might already be owned, but all players listed are rostered in less than 50% of leagues, so there's a decent chance they are available.

Saturday, July 17
1. Alex Cobb – 7/17 vs Seattle: The Mariners are in the bottom five in OPS against righties and Cobb has put together a solid season… Did you know his FIP is 2.60 and he's got a K/9 over 10?!? His ERA in the last 28 days is 2.78, so he's pitching well, and also has gone 1-0 with a 3.65 ERA, 0.89 WHIP and 11 K: 4 BB in 12.1 IP against Seattle so far this season. This might be my favorite stream of the weekend.
2. Adbert Alzolay – 7/17 @ Arizona: Let's pick on the team who is dead last in baseball in OPS against right-handed pitchers at .653. After a strong May, Alzolay has fallen off a tad, which makes this a bit more risky. Maybe the time off at the break will refresh him in a good match-up.

Sunday, July 18
1. Patrick Sandoval – 7/18 vs Seattle: The Mariners and Pirates both own a .669 OPS against LHP, good for the worst in baseball. Overall, things are not much better for the Mariners, who rank 29th in total OPS (.670). Sandoval has solid numbers this season and has had success against Seattle, pitching to a 2.77 ERA, 1.08 WHIP and 11.1 K/9 in 13 IP this year.
2. Drew Smyly – 7/18 vs Tampa Bay: The Rays were among the league's worst in OPS for the first half of the season against left-handers. Looking at Smyly's season numbers won't wow you, but look closer to his June and July performance, when he combined to go 5-0 with a 2.75 ERA. Smyly has looked a lot more like the guy the Braves envisioned when they agreed to pay him $11 million to pitch this season.
3. Zach Davies – 7/18 @ Arizona: As mentioned with Alzolay, the Diamondbacks' offense hasn't been good, especially against RHP. For his career, Davies has been a better second half pitcher and owns his best ERA in the month of July.
4. Johnny Cueto – 7/18 @ St. Louis: The Cardinals have struggled against right-handers all year MLB, and the offense has been surprisingly meager all year. Don't expect Cueto to be great for WHIP or strikeouts, but he should turn in a respectable start with a chance at a win.
5. Casey Mize – 7/18 vs Minnesota: Despite their struggles overall, the Twins offense has actually been solid. This isn't the best matchup, but Mize has had a solid year and has not surrendered more than three runs in a start since April 23rd. If you're really in need of adding to some totals, Mize a whirl.