Analysis
Fantasy Baseball: Streaming Into the Weekend (July 10-11)
Looking for a streaming option this weekend to put your over the top? Here are a handful of options for Saturday and Sunday that you might be able to throw into your rotation.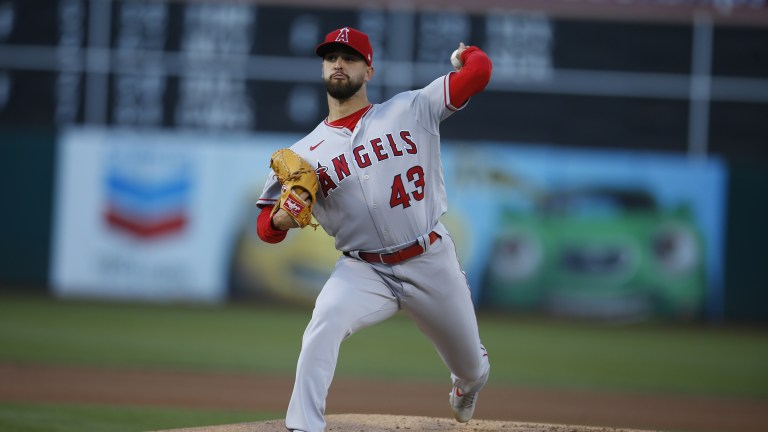 As the weekend approaches, you may find yourself needing to stream a start or two to win your matchup. Whether you need extra strikeouts, a chance at a win, or to better that ERA in a roto/H2H league, here are some good options for the holiday weekend. Obviously, depending on the depth of your league, a few of these players might already be owned, but all players listed are rostered in less than 50% of leagues, so there's a decent chance they are available.

Saturday, July 10
1. Patrick Sandoval – 7/10 @ Seattle: Sandoval sneakily has a sub-four ERA and is averaging more than a strikeout per inning. He's now facing a Mariners team that is 28th in MLB in OPS against LHP, which helped him turn out a 6 IP, 2 ER, 10 K outing last time against Seattle.
2. Kwang Hyun Kim – 7/10 @ Chicago Cubs: Chicago has been better against lefties, but overall they're still just 18th in baseball in OPS. They did just score 18 runs in their last two games, but in the previous 10 games they scored just 25 runs and went 0-10. Kim has been solid this year too with a 3.39 ERA.
3. Tyler Anderson – 7/10 @ New York Mets: The Mets are in the bottom five of the league in team OPS, and Anderson's last two starts (1.50) have got him rolling. He's been significantly worse away from PNC Park, which is why he's not ranked higher on this list.
4. Ryan Yarbrough – 7/10 vs Toronto: Toronto has an elite offense – though they do a bit more against righties (1st in OPS against RHP vs. 9th in OPS against LHP). That's a positive for Yarbrough, who has faced the Blue Jays three times this year (with two starts) and netted a 2.16 ERA with 15 K: 1 BB in 16.2 IP.
5. Chris Flexen – 7/10 vs LA Angels: Despite the extended abscence of Mike Trout, the Angels are top five in OPS overall, as well as in OPS against right-handed pitchers. That makes playing Flexen a bit of a risk, but based on skills of the pitchers, he's one of the better choices. Proceed with caution.

Sunday, July 11
1. Carlos Martinez – 7/11 @ Chicago Cubs: The matchup itself is wonderful for Martinez – the Cubs are 29th in OPS against RHP. That has helped Martinez pitch to a 2.77 ERA and 0.85 WHIP in 13 IP against Chicago this year. Martinez has really struggled this season though, so still be careful.
2. Merrill Kelly – 7/11 @ LA Dodgers: This is only a play if you're desperate and/or just need total categories, not ratios like ERA. That said, Kelly did pitch well in his first start against the Dodgers, and his ERA has gotten better every month of the season so far.
3. Jose Suarez – 7/11 @ Seattle: Everything above about Patrick Sandoval applies to Suarez too, another lefty. He won't give you a ton of innings, but could help a bit for some ratios.
4. Steven Matz – 7/11 @ Tampa Bay: Matz is riding the struggle-bus right now with a 5.84 ERA over his last three starts. Maybe this gets him back to his early-season form though – it's on the road (3.70 ERA on the road vs. 6.51 ERA at home), and against a Rays team that's just 24th in MLB in OPS against LHP.

If you're really desperate on Sunday
Jon Gray (Colorado) @ San Diego – Weirdly enough, Gray's been really bad on the road (5.16 road ERA) but good in Coors (3.22 home ERA) this season.
Ryan Weathers (San Diego) vs Colorado – The Rockies pound LHP. It didn't impact Weathers's previous appearance against Colorado, but that combined with a low innings ceiling (hasn't topped 5.2 innings all season) makes this high-risk, low-reward.
Kolby Allard (Texas) vs Oakland – Allard has had a nice season and the A's are below average against LHP in OPS. Still, Allard is 0-2 with a 5.25 ERA against Oakland this season.