Analysis
Fantasy Baseball: Roster Trends, Leody Tavares On the Rise
Leody Tavares headlines the list of players who's stock is on the rise in fantasy, while pitchers like Nick Pivetta trend in the opposite direction.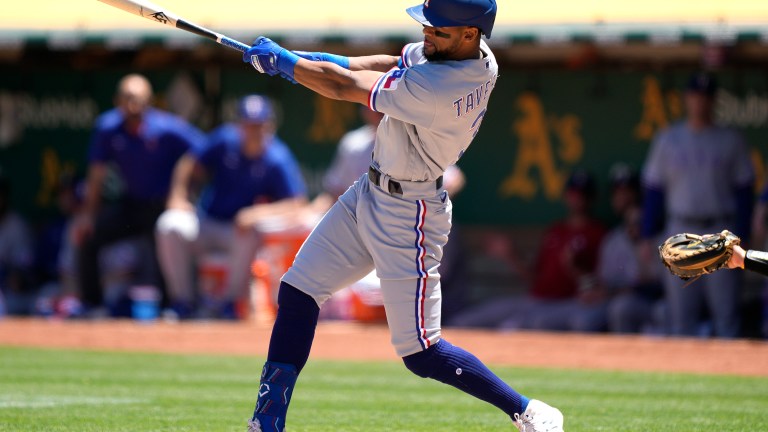 We are a week out from the trade deadline and rosters are already changing rapidly. Playing time is starting to change, too. Hot and cold streaks are leading to fantasy owners dropping their prized draft pick that never really put it together in the first half.
Today I wanted to look at the roster trends happening across ESPN fantasy leagues and see if you should follow the trend or stay away from it.
*To qualify a player must be owned in 50% or less of ESPN leagues. Injured players do not qualify for trending down
Trending Up
Leody Taveras – OF – Rangers (+18.8% ESPN)
Past Two Weeks: .415/.478/.707, 1 HR, 5 SB
It's hard to find a hotter player in all of baseball than Leody Taveras. The 23 year-old had a brief stretch of success last year, combined with massive struggles. Once a highly-rated prospect, Tavares might be finally putting it all together.
Picking up Taveras makes sense in a deep league, especially if you are needing steals. He currently ranks in the 95th percentile in sprint speed and the Rangers have seemingly given him the green light. Even in shallow leagues, picking up Taveras can be a great move but keep an eye on him. His .431 BABIP and 2.7% barrel rate leads me to believe regression is just around the corner.
Ramon Urias – INF – Orioles (+15.5% ESPN)
Past Two Weeks: .419/.438/.903, 4 HR, 10 RBI
The Baltimore Orioles have quickly become America's team and a big part of that is the production Urias has provided. Last season he put up a 115 wRC+ and has a 110 through 64 games this season. In 2022, Urias has doubled his launch angel from 5.2 to 11 helping him tap into more power.
With eligibility at short, second, and third, Urias is a fit on almost any 12+ person leagues. Even if he's a bench bat, you can plug him in for injuries and off days and get a plus batter. If Baltimore trades away from the major league roster, you could see a bump up in the batting order for Urias.
Braxton Garrett – SP – Marlins (+11% ESPN)
Past Two Weeks: 12 IP, 4 H, 18 K's, 0.75 ERA
Any time you face the Pirates in back-to-back starts your numbers will look good. Expand the sample size to his past five starts and you get a 3.03 ERA with 30 strikeouts and six walks in 29.2 innings. Garrett has shown elite movement on his pitches and leads me to believe this is more than a hot stretch.

Time will tell if Garrett is a roster mainstay or streaming option, but for now I say add him. Especially in deeper leagues. None of is advanced statistics are jumping out as concerning, making him a strong second half options that doesn't come around often.
Cole Irvin – SP – Athletics (+8.2 ESPN)
Past Two Weeks: 13 IP, 6 H, 12 K's, 1.38 ERA
The question with Irvin is always going to be upside. He only strikes out 6.16 per nine and gives up plenty of hard contact. While his 3.08 ERA this season looks great, his xERA of 4.51 raises concerns. Somehow Irvin has avoided blow up starts and typically works into the sixth or seventh inning.
I still see Irvin as a streaming option unless you are in a super deep league. You can count on six innings of five-hit, three-run ball most outings. Injury replacement and matchup dependent at this point only.
Trending Down
Tyler Wells – SP – Orioles (-8% ESPN)
Past Two Weeks: 10.2 IP, 11 H, 10 K's, 6.75 ERA
The second Orioles player to make this list is less of a sure thing. Wells is a player I have liked but was waiting for the cold stretch. He's about league average, but the lack of strikeouts (6.28 per nine) drops his value. The large concern is his innings limit.
Wells said himself he is not trying to strikeout many batters because he knows he's on a pitch limit. Baltimore is being careful with him and not letting him go deep into games. He can be a streaming option, but a lot has to go right for him to make a significant impact for your team.
Isaac Parades – 1B/2B/3B – Rays (-7.7% ESPN)
Past Two Weeks: 0.80/.233/.120, 0 HR, 0 RBI
Well, well, well. Isaac Parades, the once trending up poster child has come back down to earth. The massive power he showed just a month ago has seemingly disappeared and so has his playing time. I'll keep this short and sweet, go ahead and drop Parades.
I do not trust the hit tool enough and if the power isn't playing at a high level, and his playing time is inconsistent, he's eating a roster spot.
Nick Pivetta – SP – Red Sox (-7% ESPN)
Past Two Weeks: 4.1 IP, 7 H, 4 K's, 14.54 ERA
Just about everything is going wrong in Boston. In Pivetta's last three starts he has surrendered 20 runs and seven walks. After the fantastic stretch he put together in parts of May and June, Pivetta is back towards his career numbers.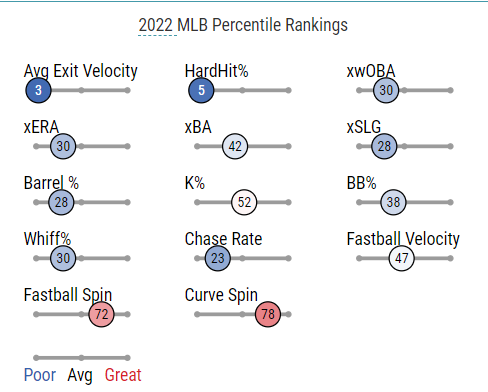 In shallow leagues, I'd say it is safe to drop Pivetta and start streaming other pitchers. The advanced metrics show what we are seeing is to be expected. In deeper leagues, you might want to hold on for another start or two as he's likely about the same as many available options.
Taylor Ward – OF – Angels (-4.3% ESPN)
Past Two Weeks: .258/.324/.355, 1 HR, 1 RBI
Ward's season stats still look great for a player who missed time with injury. However, he has not been the same since coming back. Over the past month, Ward only has two home runs and six RBIs. They have started to move him around in the batting order batting him second or third and the results have not changed.
I am not sure if an injury is holding him back, but the strikeout numbers have increased and the power has gone away. Ward is still worth keeping in deeper leagues, but with the lack of depth in this Angels lineup he's not going to get much help in the runs or RBI categories.