List
Fantasy Baseball: Recent Roster Trends
Here's who's trending in your fantasy league, and who to go after.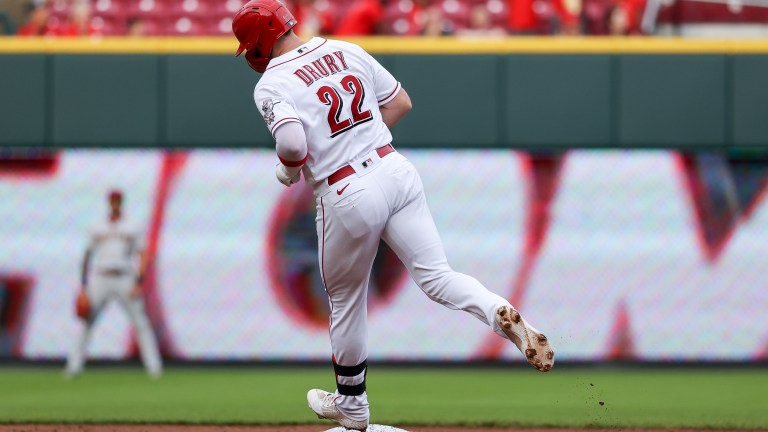 A key to winning your weekly matchups is getting out in front of trends like picking up players moments before their breakout or trading off of a hot player while their value is high. However, blindly following trends can get in you trouble. Let's take a look at the most recent roster trends and see if you should follow or fade.
Trending Up
Alejandro Kirk – Catcher – Blue Jays (+ 35%)
2022 Stats: .318/.401/.471 149 wRC+
Anything deeper than a 10-person league has likely already missed the boat on Kirk. The stocky catcher has blossomed into one of the best pure hitters in 2022. While I do not see Kirk keeping up a 149 wRC+, he has the ability to perform at a 120 or higher wRC+, much higher than most catcher eligible players.
With Danny Jansen on the injured list, Kirk will see more time behind the plate even with top prospect Gabriel Moreno now on the roster. Manager Charlie Montoyo has rotated Kirk in at designated hitter to keep his bat in the lineup. While he might not be an everyday player, his production when he does play is still greater than any catching option available on the wire.
The only concern I see will be the need for a lefty bat in the Blue Jays lineup. If management acquires a bat, will Kirk become the everyday catcher or will he rotate with the plethora of backstops the Blue Jays have?
Brandon Drury – UTL – Reds (+ 18%)
2022 Stats: .277/.338/.511 131 wRC+
It feels crazy to write about Brandon Drury's possible All-Star case, but here we are. Hell, someone from the Reds has to make it, right? Drury has eligibility at second, third, and outfield while also logging innings at short and first in 2022. The 29-year-old is getting tons of playing time and producing at the plate.
Drury has been filling in at third for an injured Mike Moustakas after taking over second due to an injury to Jonathan India. As Cincinnati gets healthy, will Drury lose at-bats? Will he be traded to a contender and fill a bench role? Regardless, Drury is an add to create flexibility on your roster for the time being. Consider him a quick fix and keep an eye out for a more permanent player to fill his role.
Edward Cabrera – SP – Marlins (+29%)
2022 Stats: 2-1 3.45 ERA 1.21 WHIP
Edward Cabrera is one of the many young arms in the Marlins organization. After posting a 5.81 ERA in seven starts during the 2021 season, Cabrera has flashed in two of his three 2022 starts. His first two starts, which were composed of 12 innings of three hit ball with one run, came against the Rockies and Nationals. His third start was a tougher test against the Astros, where he surrendered five runs and did not get out of the fourth inning.
Cabrera is a streamer option at the very minimum. Deeper leagues likely have him rostered across the board. With several other rookie starters getting innings across the league, pick one and see if you can strike gold.
Trending Down
Dakota Hudson – SP – Cardinals (+18%)
2022 Stats: 4-3 3.29 ERA 1.25 WHIP
The Cardinals have done well for baseball team without much starting pitching. Miles Mikolas had his moment and I guess owners think Hudson is next. Hudson's strikeout per nine is a career low of 4.93 while his expected ERA of 4.62 is much higher than his current ERA.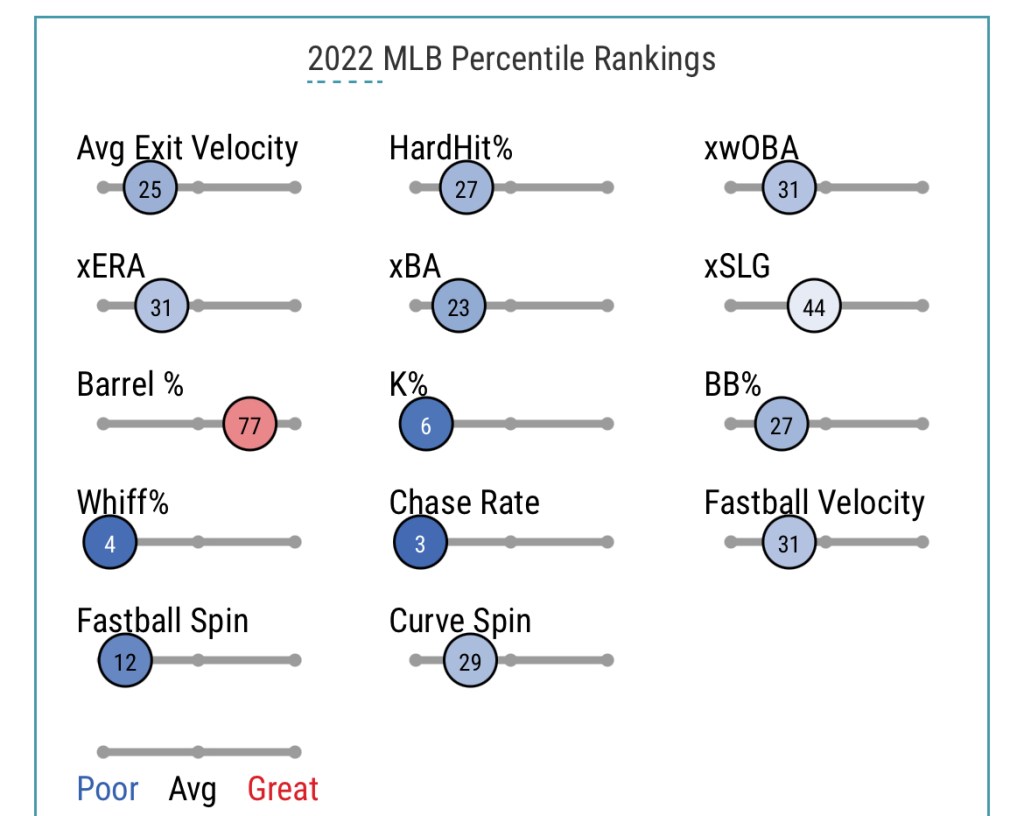 As you can see, this picture above does not look like a quality starter. Batters are currently hitting .304 off his sinker, a pitch he throws more than any other in his arsenal. The regression is coming. Let other owners pick up Hudson and find a different starter with more upside.
Eric Hosmer – 1B – Padres (-12%)
2022 Stats: .286/.345/.398 111 wRC+
The Eric Hosmer revenge tour was fun while it lasted. The "Groundball Gremlin" is returning to the norm after a hot start to the season. Over the past month, Hosmer is slashing .193/.244/.229 without any home runs. I hope you sold high on Hosmer because his value now is next to nothing.
The Padres flirted with the idea of trading Hosmer during the offseason but the deal fell through. Luke Voit could steal at-bats from Hosmer but has seen more time at designated hitter. With neither performing, the Padres will be looking to add a bat before the deadline.
Hunter Dozier – 1B/3B/OF – Royals (-11%)
2022 Stats: .270/.329/.439 119 wRC+
I understand why Dozier is trending the way he is. His hot start likely landed him on some shallow league rosters for owners riding a hot hand. However, I am holding onto Dozier in deeper leagues. His strike out rate (21.6%) is the lowest of his career while his slugging percentage (.439) is second only to his breakout 2019 season.
Dozier is in the 60th or higher percentile in average exit velocity, barrel percentage, hard hit percentage, and expected slugging. No, Dozier will not carry your team to a championship. His versatility can help stabilize your bench and clear a roster spot to take a flyer on a prospect or stream a pitcher. The Royals race the Athletics, Tigers, and Rangers 16 times between now and the All-Star break. The schedule is in his favor.
Aaron Ashby – SP – Brewers (-9%)
2022 Stats: 1-5 3.91 ERA 1.44 WHIP
I am 100% going against this trend. In fact, I would be picking up Ashby if you are in need of starting pitching. Ashby's 3.91 ERA is not bad, and his expected ERA of 2.84 is great. You prefer FIP? Ashby's FIP sits at 3.39 and expected FIP at 2.92. There is nothing wrong with his stuff.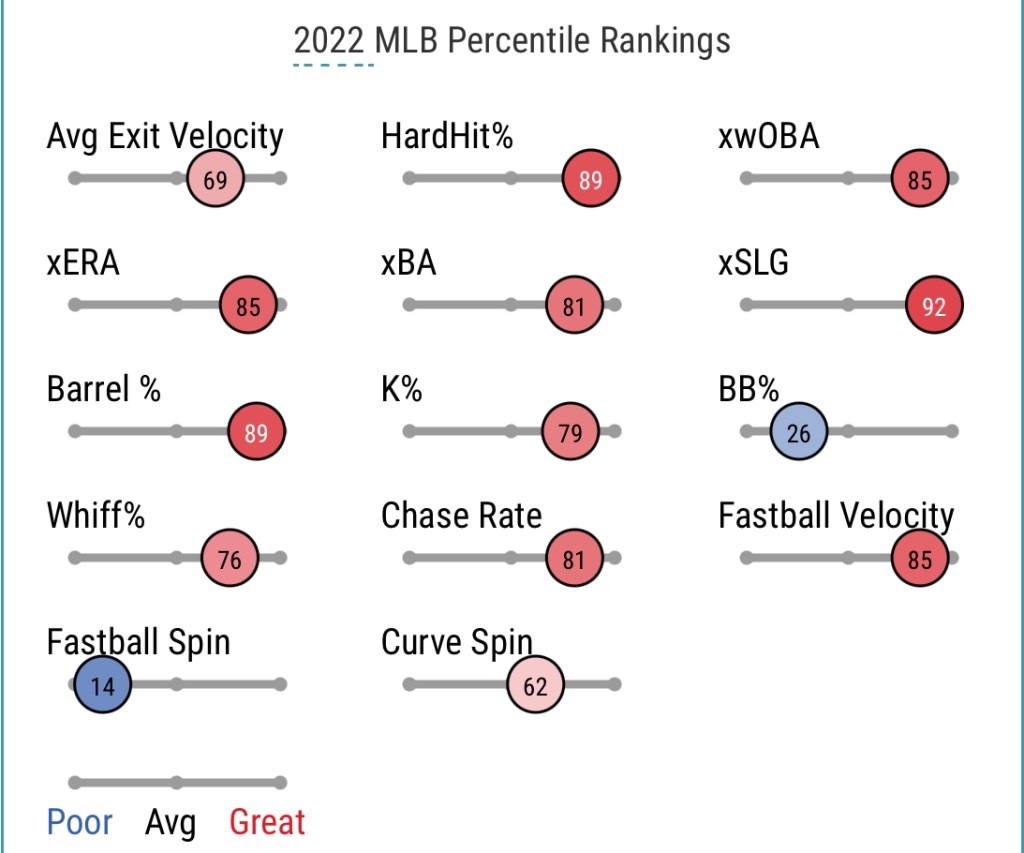 The Brewers are dealing with some injuries in their rotation and Ashby should have every opportunity to start. You can scoop up a 24-year-old with plenty of upside on a first place team? Put in the waiver claim.
Dany Jimenez – RP – Athletics (-13%)
2022 Stats: 2-4 4.70 ERA 1.26 WHIP
The Oakland Athletics simply do not have much going for them. Jimenez looked like a decent option to gain some saves earlier in the season but has fallen apart recently. In the last 10 games his ERA sits at 10.61 while surrendering 11 runs in 9.1 innings.
The expected numbers are better, but rostering the Athletics closer to begin with is my first option. Opportunities for saves will be few and far between and Oakland has used Jimenez is several non-save situations recently. If you are in a deep category league and desperately need saves I could see keeping him for now. All other leagues should drop him and scoop up a higher upside player.