List
Fantasy Baseball: Players to Grab for your Playoff Push
Take home the hardware and the bragging rights by grabbing some under-the-radar help.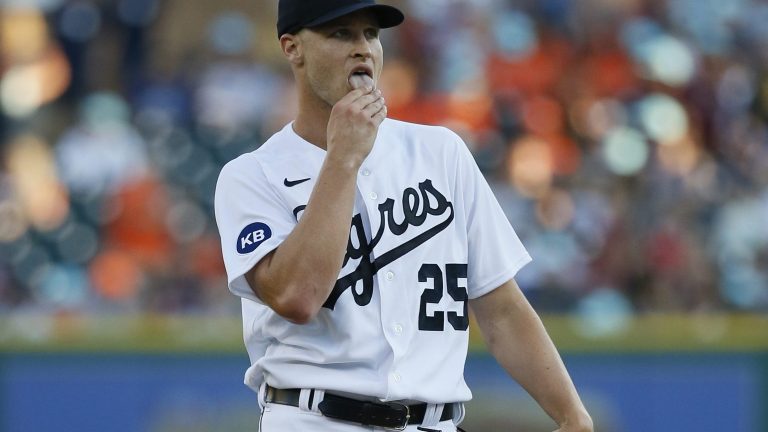 The fantasy season is down to the final stretch. For playoff leagues, we are just a few days away from the playoffs, and putting the final touches on your roster can make all the difference. We will take a look at some steady options along with the high-risk, high-reward roll of the dice.
Justin Steele – SP – Cubs – 18.7% ESPN
2022 stats: 4-7, 3.18 ERA, 126 K, 119 IP
Steele has quietly put together a great sophomore season in Chicago. A 3.18 ERA and 9.53 K/9 are both impressive. He's been able to strike batters out but also limit hard contact ranking in the 80th percentile for average exit velocity and 93rd percentile in barrel percentage. The issue with Steele has been walking too many batters at 3.78 BB/9.
Steele might be seen as a streaming only option for shallow leagues and probably already rostered in deeper leagues. The walks might haunt, but the Cubs might not win many more games which could hurt if you are chasing pitcher wins. Regardless, Steele is a name to bank in your memory for 2023.
Jake McCarthy – OF – Diamondbacks -17.1% ESPN
2022 Stats: .284/.346/.451, 6 HR, 12 SB, 122 wRC+
You might remember we suggested McCarthy as an add a while ago. Well, if you are late, you need to go ahead and scoop him up. The speedy outfielder is slashing .313/.383/.506 with three home runs and seven stolen bases over the past month. He's a threat to swipe a bag at any moment and he's increased his launch angle, barrel percentage, and average exit velocity from last season resulting in some more power.
The 24-year-old McCarthy is forgotten about due to the prospect pedigree outfielders Alek Thomas and Corbin Carroll bring. However, McCarthy is still finding everyday at-bats rather it be in any of the three outfield spots or at DH.
Ha-Seong Kim – SS – Padres – 13.9% ESPN
2022 Stats: .257/.331/.381, 7 HR, 9 SB, 106 wRC+
The Tatis, well, decisions have led to Kim getting a bulk of the playing time at short and he's made the most of it. Kim's dazzled with the glove and his bat has started to come around slashing .294/.341/.424 over the past month. While he won't put up home run numbers, his 8.3% walk rate and respectable 17.3% strikeout rate help improve his value.
At this point in the season, it is hard to find plus value getting everyday at-bats on the wire. Kim brings that and has been batting leadoff against lefties, only helping his case to be scooped up.
Matt Manning – SP – Tigers- 10.5% ESPN
2022 Stats: 1-2, 3.79 ERA, 32 K, 40.1 IP
If you want risky with reward, look no further than Matt Manning. Four of his eight starts have been at least six innings with one run or fewer. He's also had a few shaky starts most recently giving up seven runs in 2.1 innings. Overall, I think Manning is a great streaming option especially if he's at home where he has a 2.86 ERA in 28.1 innings.
Manning is starting to look more like the prospect we all knew. The Tigers inability to score runs hurts his value from a pitchers win standpoint, but he can still help your team. Another player to remember for 2023.
Rowan Wick – RP – Cubs – 5.5% ESPN
2022 Stats: 4-7, 4.55 ERA, 9 SV, 56 K, 55.1 IP
After David Robertson was moved at the deadline, Wick took over the closing duties. It has been a roller coaster experience to say the least as at least one batter reaches just about every game. However, if you are lucky, he'll get you a save. That alone is equivalent to gold at this point in the fantasy season.
You'll notice the only closers available are on bad teams. Not much opportunity to gain saves, but depending on how desperate you are you might need to try it.
Kyle Finnegan – RP – Nationals – 4.4% ESPN
2022 Stats: 5-2, 3.00 ERA, 8 SV, 56 K, 54 IP
Finnegan fits a similar situation to Wick; bad team without much opportunity for a save. However, Finnegan has thrown very well, not allowing an earned run in 15 of his past 16 outings. In this span he's recorded seven saves and two wins, proving the Nationals have faith in him for their high-leverage spots.
Another option for owners looking for saves. He will not make you the most comfortable every time he goes out, but overall Finnegan has been a solid relief in his career
Nick Pratto – 1B/OF – Royals – 3.2% ESPN
2022 Stats: .203/.286/.439, 6 HR, 18 RBI, 100 wRC+
Pratto is one of several big prospect names to debut in Kansas City this season. While he has not been as productive as the others, Pratto is starting to look more comfortable and the results are showing. Pratto has slashed .265/.306/.647 over the past two weeks and .360/.385/.880 with three home runs this past week. While it's a small sample size, Pratto has the talent to turn that into the norm for a stretch.
Often times you can ride a hot player to a playoff win. Find a hot stretch and ride it until they cool off. Pratto might be that guy and if you have a need, go ahead and consider rostering him.