Analysis
Fantasy Baseball Picks: Best DFS Targets for June 14th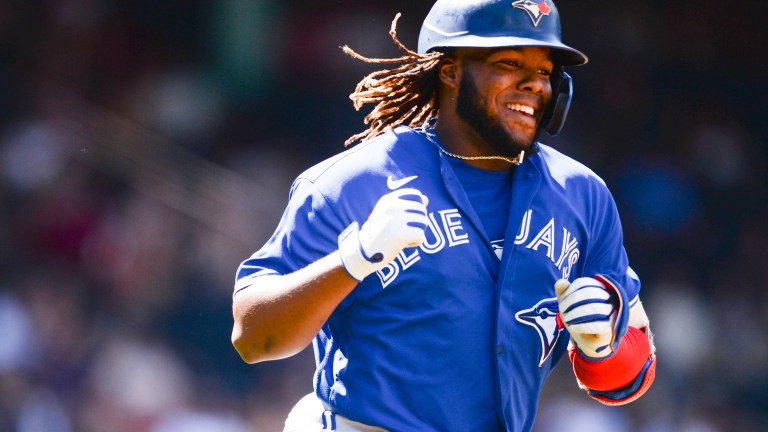 Starting Pitchers:
Lance Lynn vs. Tampa Bay Rays ($9,900): I know that Lynn is facing a Rays offense that has been swinging it over the last few weeks, but Lynn should be the most expensive pitcher on the slate yet he is $800 cheaper than his counterpart Tyler Glasnow.
Lynn has been otherworldly, going 5-0 in his last 7 starts while pitching to a 0.88 ERA and 0.83 WHIP. The 34 year-old right-hander seems to be getting better with age, posting at least 23 fantasy points in 9 of his 11 starts.
Adam Wainwright vs. Miami Marlins ($8,800): Not quite willing to pay the price for Lance Lynn's greatness? Well, the ageless wonder Adam Wainwright may just be the guy for you. The 39 year-old is enjoying another steady season and while his 4.03 ERA may not have you jumping out of your seat to put Waino in your lineup, he is coming off back to back starts of 7 innings, 3 ER or less and 0 BB's.
Wainwright's Cardinals will be hosting a beat-up Marlins team that ranks towards the bottom of the league in every offensive category. Most importantly, Wainwright has enjoyed pitching at Busch Stadium, sporting a 2.62 ERA in his 8 starts by The Arch this season.
First Base:
Vladimir Guerrero Jr. vs. Nate Eovaldi ($5,500): There really is not a price that is too high for Vladdy right now. The Blue Jays slugger is slashing .389/.464/.853 with 12 homers over his last 26 games. While I try to wrap my head around how that is possible, let me add that Guerrero Jr. is DEMOLISHING fastballs this year to a .395 clip and the guy he's facing in Nathan Eovaldi leans on his heater nearly half of the time. Don't expect Vladdy to slow down on Monday.
Second Base:
Whitt Merrifield vs. Matthew Boyd ($5,500): Merrifield is the second most expensive second baseman on the slate, but we have alerts on for every time Merrifield and Boyd square off. Matthew Boyd probably does too because Merrifield is a .446 hitter against him in 60 PA's. Merrifield has not hit to the level we're accustomed to, but when you see the ball well off of a guy, that rarely changes.
Tommy Edman vs. Braxton Garrett ($4,200): Tommy Edman is always a threat to rack up points thanks to his elite speed and contact ability. Considering that Edman is much better against southpaws (.951 career OPS) and rookie Braxton Garrett has been shaky to say the least at the Big League level and Edman could be a steal at $4,200
Third Base:
Ke'Bryan Hayes vs. Jon Lester ($4,300): The price for Ke'Bryan Hayes is just disrespectful, but you won't hear me complaining because he will be in every single one of my lineups. Hayes has hit safely in all nine games since returning from the IL and faces a soft-tossing Jon Lester who has been practically begging for a blow up start. In the spirit of small sample sizes, Hayes is 3/6 against this iteration of Jon Lester with a double, but Hayes would be a must start even without that tidbit.
Shortstop:
Gavin Lux vs. Spencer Howard ($3,900): Long one of baseball's top prospects, Gavin Lux has started to figure it out at the Big League level. The guy he's facing, Spencer Howard has been a different story, struggling to a 5.45 ERA in his first 12 MLB starts. Howard has especially struggled against left-handed hitters who have put up a .940 OPS against him.
Amed Rosario vs. Dean Kremer ($3,700): Quietly, Amed Rosario has been swinging a red-hot bat. Rosario is 11/22 (.500) over his last 5 games with only 3 strikeouts. Mostly singles prone, he may not be the most exciting option in the world, but drives a good bargain at $3,700.
Catcher:
Willson Contreras vs. David Peterson ($4,800): Just like in real life, the catching position can be difficult to get production out of in daily fantasy. Contreras has been steady offensively this year with a .769 OPS and while it may not be the best output the Cubs catcher is capable of, he is a threat to leave the yard every night. That threat could be even more imminent against a struggling David Peterson who has only made it through 3 IP in his last two starts with 9 ER.
Yadier Molina vs. Braxton Garrett ($3,800): The match-up dependency is real with the catching position and Molina has an opportunity to take advantage of a struggling rookie. The small sample size celebration continues here with Molina who is 9/23 with 7 XBH against lefties this year, but again I'd start Molina without that icing.
Outfield:
Kris Bryant vs. David Peterson ($5,900): I hope you budgeted well, because Bryant is a must start. I've cited splits plenty in this article, but Kris Bryant is the king of lefty splits. The former MVP has regained his elite form largely thanks to the nightmares he gives left-handed pitchers. Bryant is slashing .404/.475/.904 with 7 homers this season against southpaws. Not to mention he isn't facing any southpaw it's a struggling David Peterson.
Justin Upton vs. Sean Manaea ($3,700): Upton has been a pleasant surprise for the Angels, really picking up the pace since Mike Trout went down. J-Up is slashing .327/.470/.654 over his last 15 games with 4 homers and more walks (14) than strikeouts (13). The Angels outfielder is also 6/18 (.333) in his career against Manaea.
For lineup purposes, consider Tommy Edman ($4,200) in the outfield spot instead of second base.