Analysis
Fantasy Baseball: Injured Players to Target
Here are some players that are currently on the IL that fantasy owners should be buying low on right now.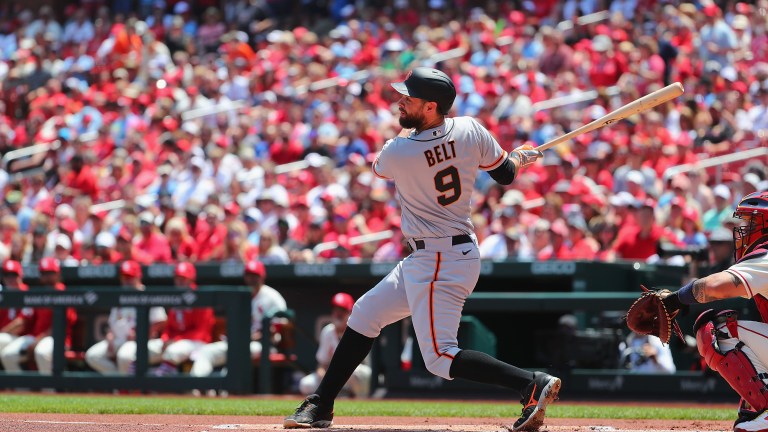 Winning the waiver is crucial for fantasy success. Riding a hot streak to get you through a week in hopes of victory can be a thrill. However, it comes with high risk and mixed results. Now it is time to think big picture. Instead of finding a player to get help you for your current matchup, lets find one to help you win the league.
No matter what your league's injury spot allotment is, you should have it filled at all times. Banking injured players is no harm to you and a great way to stash future value. Trading for injured players is one of the more underrated strategies to add talent and capitalize on a sell-high name. Owners often grow tired of stashing an injured player, allowing you to buy under the players value.
Lance McCullers – SP – Houston Astros (43.5%)
2021: 3.16 ERA 1.22 WHIP (Has not pitched in 2022)
In a day where velocity is king, Lance McCullers has earned his crown from elite pitch movement and mix. McCullers has been consistently above average for most of his career making him a high-floor, high-ceiling fantasy pitcher. Four of his first six years he has posted an ERA+ over 110 and strikeout per nine of 10 or higher. The former All-Star finished top 10 in Cy Young voting in 2021 and at 28 years old is still in his prime.
McCullers is a stash option worth making room on your injury list. Once he does return, you will be adding a starter who finished top 25 in 2021 points leagues. At 43.5% owned, most 10-team leagues will have him available. McCullers will be joining a first place Astros team and should add wins to your counting stats. A great insurance policy in case you have a late season injury.
Return to Play: McCullers is not as close to return as others on this list. He just started throwing off the mound and his velocity is not ramped up, throwing under 90 miles per hour. The process is slow but the return should be worth the wait.
Brandon Belt- 1B – San Francisco Giants (39.9%)
2022: .228/.342/.386 4 HR 112 wRC+
In 2021, Belt accured a 158 wRC+ and 29 home runs in only 97 games. That was coming off a 173 wRC+ Covid shortened 2020. Yet he still flies under the radar in fantast baseball circles.
In 2022, Belt has seen a tick down in his barrel percentage from 17% in 2021 to 11.4%. His hard hit percentage took a dip as well and sits at 38.6%. Although he is now 34 years old and dealing with an injury for the second-straight season, his career production is worth a flyer especially if he can be added for free. Once healthy, he will enter the middle of the lineup, giving him plenty of run production opportunities.
Return to Play: Belt has been participating in fielding drills with a sleeve on his knee this week. The timetable for his return was pushed back to give Belt time to build up strength and confidence in his knee. The good news is he's trending towards a return in June.
Franmil Reyes- DH/OF- Cleveland Guardians (56.3%)
2022: .195/.255/.278 3 HR 55 wRC+
I am sure someone reading this owns shares of Reyes and has been nothing short of aggravated with the way his season has gone. Hold tight and do not drop him yet. Reyes' batting average of .195 looks awful, but his BABIP of .311 leads me to believe he's been more unlucky than bad. While the home run numbers are not there, Reyes' 94 miles per hour average exit velocity is the highest of his career.
Remember, Reyes is only 26 years old. He has two 30-plus home run seasons under his belt and his best baseball is likely still ahead of him. His slow start, plus injury, should lower his value and if you can flip a success waiver wire pick up for him, I would do it immediately. The Guardians have 34 left on their schedule against the bottom five (or so) teams in the league and Reyes will have opportunities against weaker pitching.
Return to Play: Reyes took batting practice this week, but no timetable has been announced. He will likely head to a rehab start before joining the Guardians. Hey, maybe blasting a couple moonshots off a Triple-A arm will help him get going.
Andrew Heaney- SP- Los Angeles Dodgers (67%)
2022: 0.00 ERA 0.67 WHIP 10.1 Innings
After an up-and-down career with the Angels, and a very brief stop with the Yankees, Heaney signed a one-year, $8.5 million contract with the Dodgers. Heaney's deal was one of the first of the offseason and raised some eyebrows. The Dodgers saw Heaney's high spin rates and knew they could mold him into a solid back of the rotation piece.
Let's state the obvious; I trust the Dodgers coaches and front office. Heaney going to Los Angeles and working with their staff makes him significantly more intriguing than before. This season's sample size is tiny (10.1 innings) but the 13% strikeout rate combined with his track record for high spin rates make him worth the flyer. Owned in 67%, you might have to trade for him. Perfect time to trade a struggling bat with a good track record to add to your pitching staff.
Return to Play: Heaney has started a rehab assignment this past week pitching in 7.1 innings across two starts, striking out 10 without surrendering a walk. He is set to join the Dodgers within the next week to two weeks.
Trading for injured players always comes with a certain level of risk. Calculated risk can take your team from middle of the pack to poised for a playoff run. Take advantage of other league members roster needs and trade from an area of strength with the big picture in mind, a championship.