News
National Co-Freshman of the Year Tommy White Transfers to LSU
The addition of "Tommy Tanks" and Christian Little on Friday could make LSU the unanimous No. 1 team heading into 2023.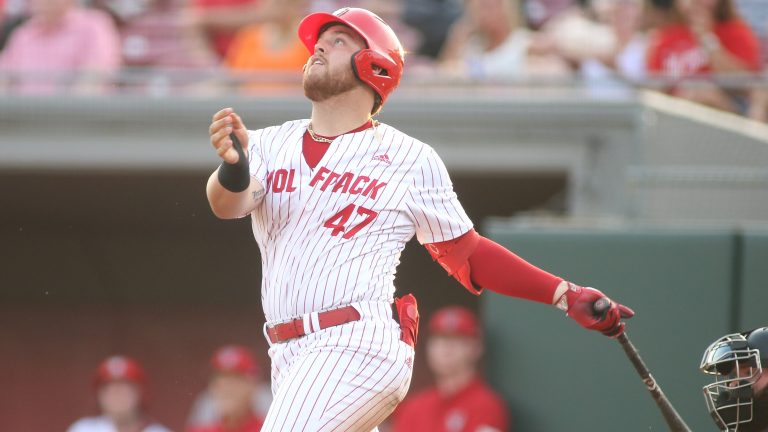 Former NC State infielder Tommy White officially announced that he'd be transferring to LSU on Friday. White, who entered the transfer portal earlier this month, hit .362 with 27 home runs, which were the most by a freshman since 1990. He drove in 74 runs in just 55 games this season.
White was named Collegiate Baseball Newspaper's Co-Freshmen National Player of The Year, First Team All-ACC, and ACC Freshman of the Year, and was a Perfect Game All-American in high school. Despite these incredible accolades, White gained more notoriety for his scorching hot start to the season, where he hit .588 with nine home runs in the Wolfpack's first eight games.
Reasons for his decision to enter the transfer portal haven't been made public yet, but it is a gut-wrenching loss to North Carolina State, who didn't make the postseason this year and were eliminated in Omaha last year as a result of a COVID-19 spread within the program just one game away from the final.
Friday was an extra special day for the LSU baseball program, who also added former Vanderbilt pitcher Christian Little from the transfer portal. Little posted a 3.08 ERA over 26 innings of work in his sophomore campaign.
LSU coach Jay Johnson just finished his first year on the job, taking over following Paul Mainieri's retirement after 15 seasons at the helm. They made it to the regional final in Hattiesburg this summer, but were eliminated after losing two straight to No. 11 Southern Miss. Johnson gains momentum heading into his second year, with the huge pickups of White and Little.